Who wouldn't love to tell their powerful story using a black rose tattoo on their skin? You'll get black rose tattoos from simple to detailed designs to speak out your heart.
The meanings of these tattoos vary with the culture you believe in and the message in your heart. Are you ready? Let's focus on the black rose tattoo meaning and its unique styles that you can choose as your next body ink art.
Black Rose Tattoo Meaning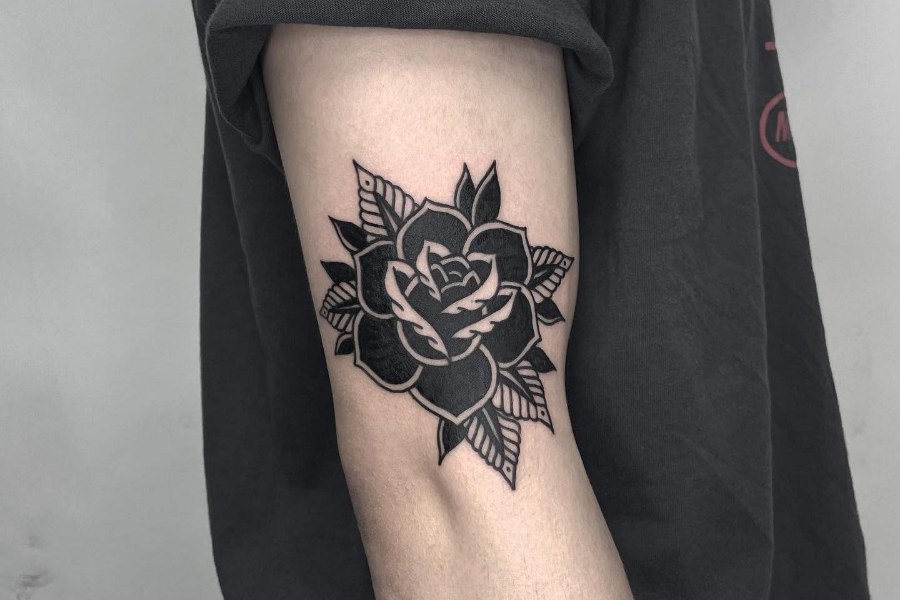 The black rose tattoos differ from the regular rose flower tattoos, which show many feelings, love, and beauty. Most people relate the black rose tattoo with the memory of a lost loved one or past event, power, and even rebellion. For example, Irish warriors used black roses as a sign to rebel against the British.
So, the design can relate to love, sad life, or encourage you. Also, the art's meaning could depict much vengeance at heart. Black rose tattoos are symbolic, but it sometimes depends on your interests.
Fantastic Black Rose Tattoo Designs
Every black rose tattoo carries a different message that means a lot in your life. Either way, these designs here will make you unique and beautiful. So, here are 19 styles that you can use to make the blank ink bloom with the rose flower art on your skin.
Black Traditional Rose Tattoo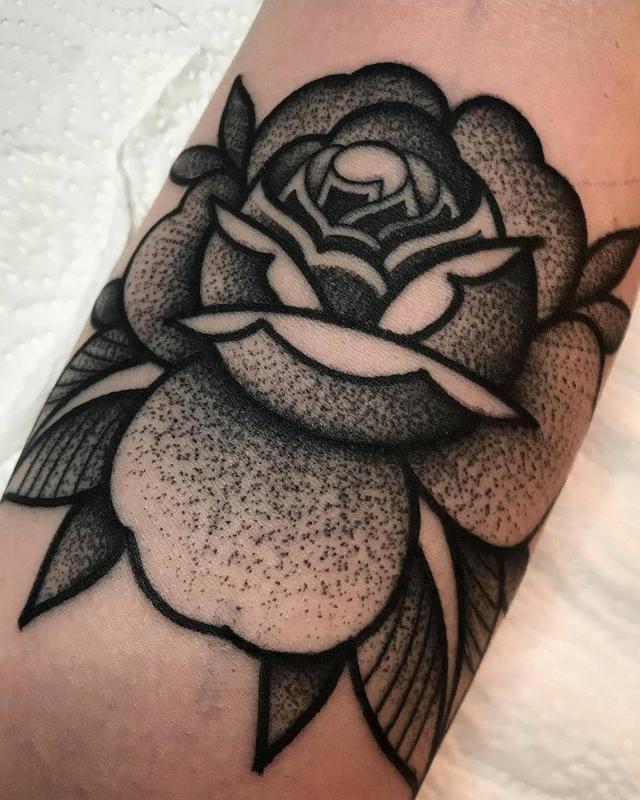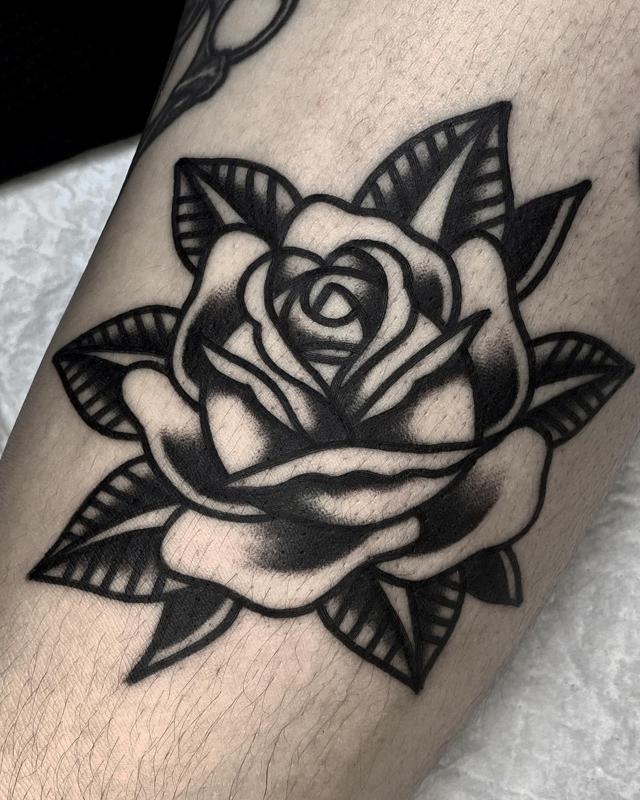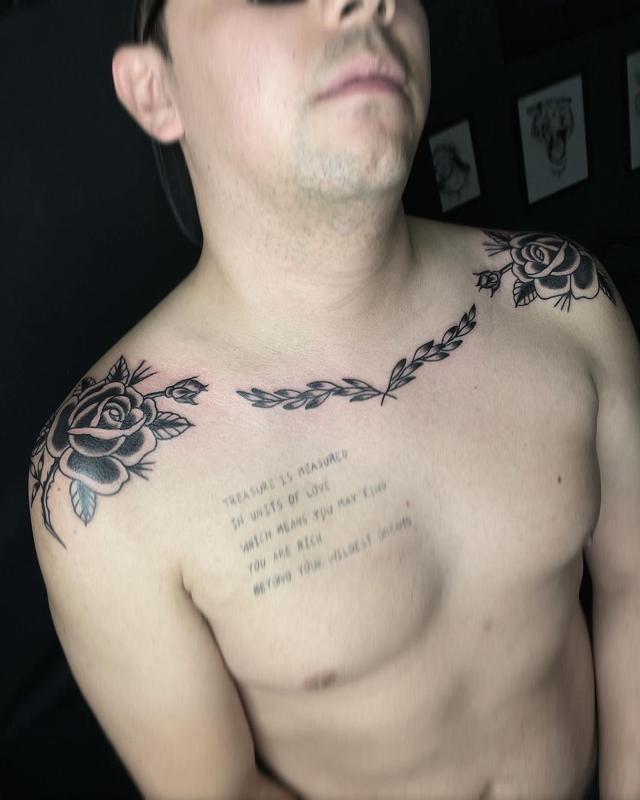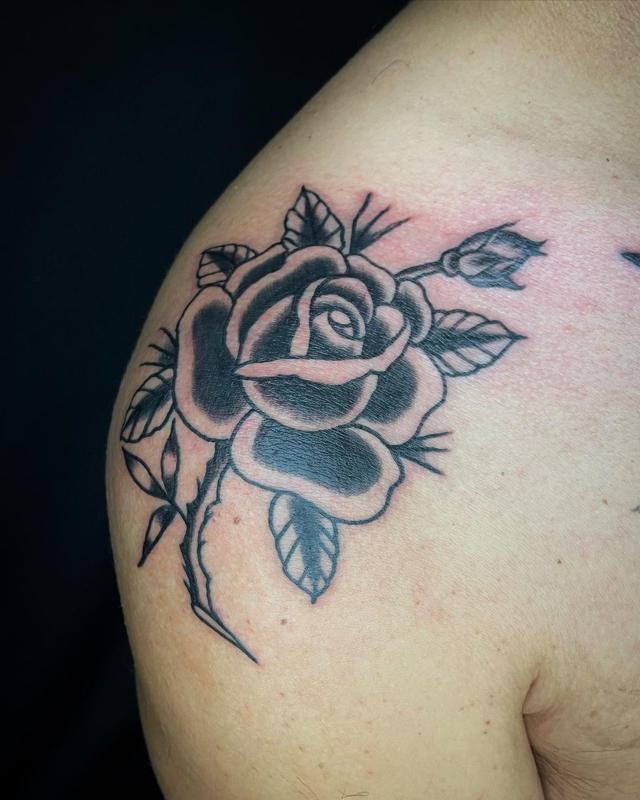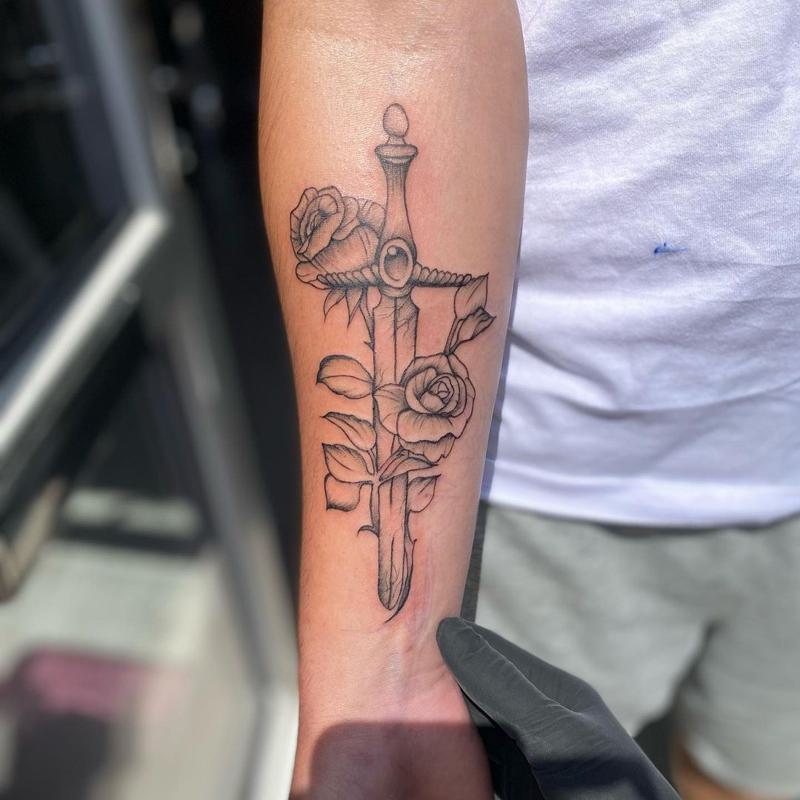 Most traditional rose tattoos are bold and with a heavy shade. It's the best art to help tell a deep story about your culture or life. Also, since the 19th century, the design has always looked like sailor-esque art.
You can pair the tattoo with other designs like fire, your portrait, or any other image on most body parts, and you'll still look amazing. This ink looks best without any stem or thorns but only leaves. Go for it if you love to keep memories of the best times or people you lost.
Cover Up Black Rose Tattoo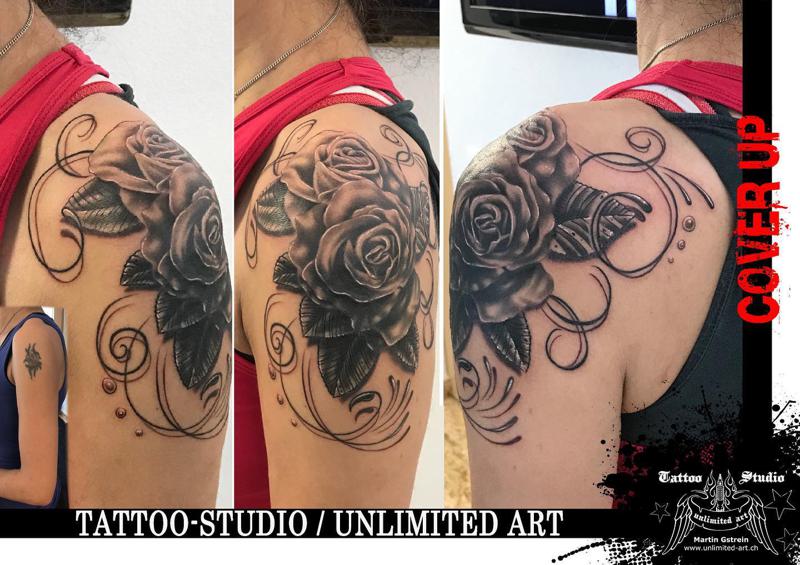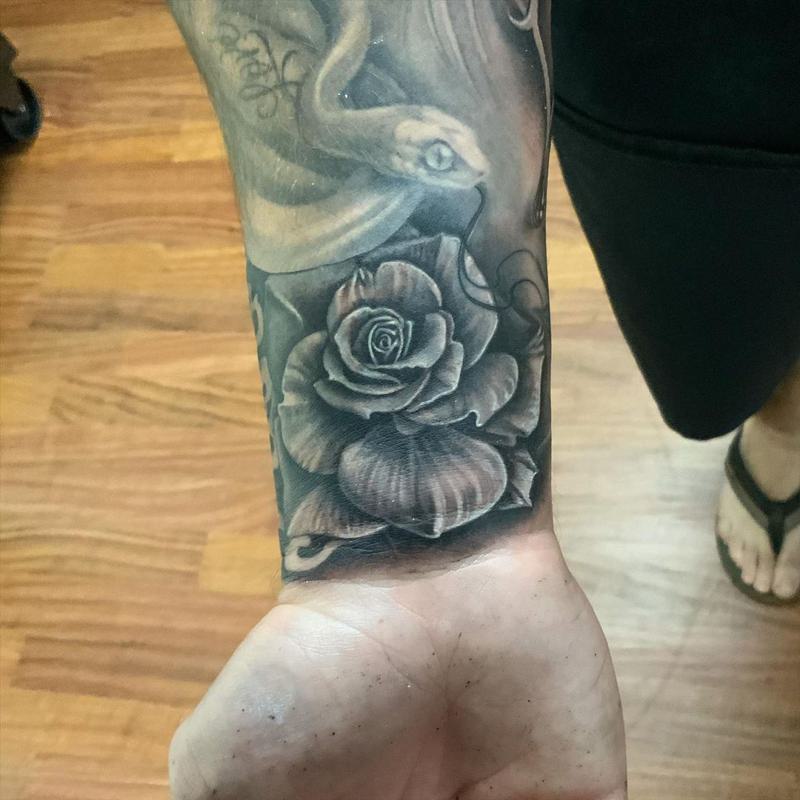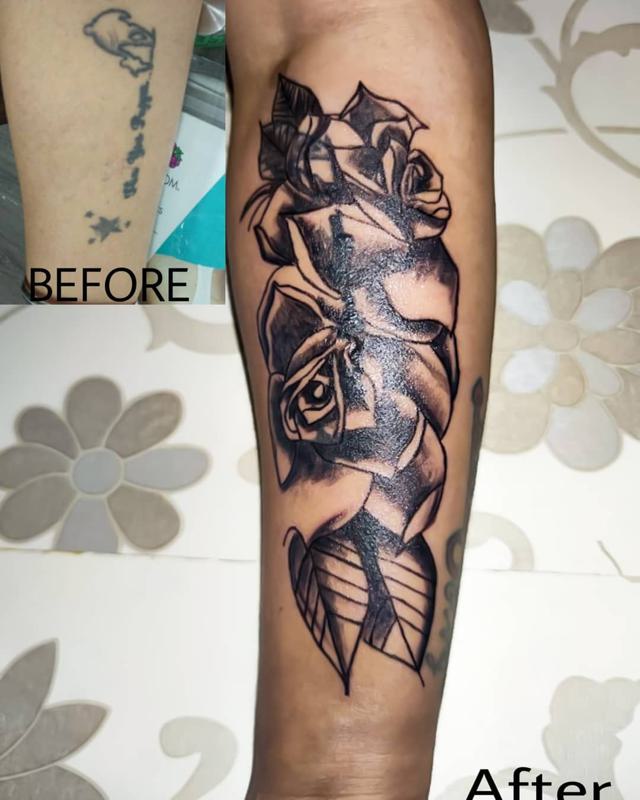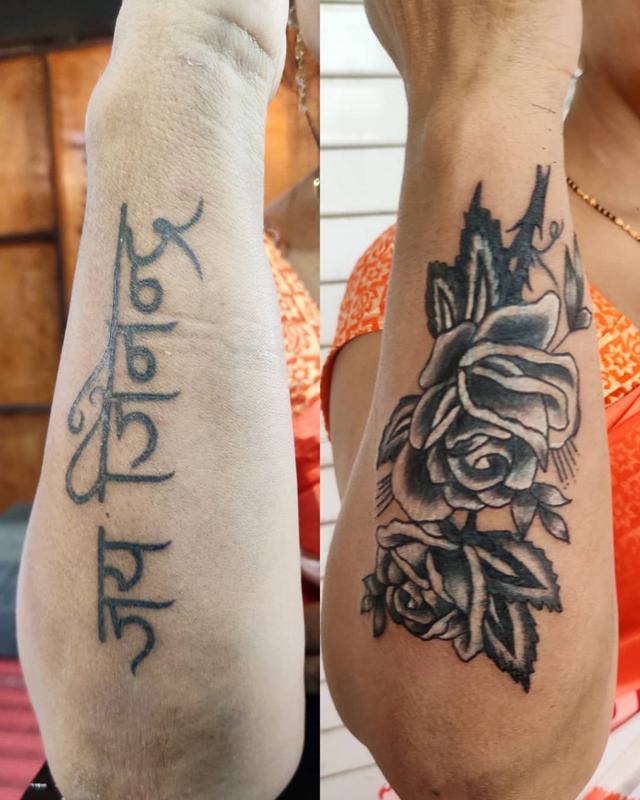 Do you have a scar or an ink design on your skin that you never like? Then it would help if you tried a black rose tattoo to help beautify the part of your skin that looks ugly. Here, you can go for a mixture of simple and detailed rose tattoos.
Ensure that art is big enough to allow you to move many people's eyes to admire it. Also, cover-up tattoos boost your self-confidence. You can add more art to the tattoo, including a picture of someone you love.
Black Rose Forearm Tattoo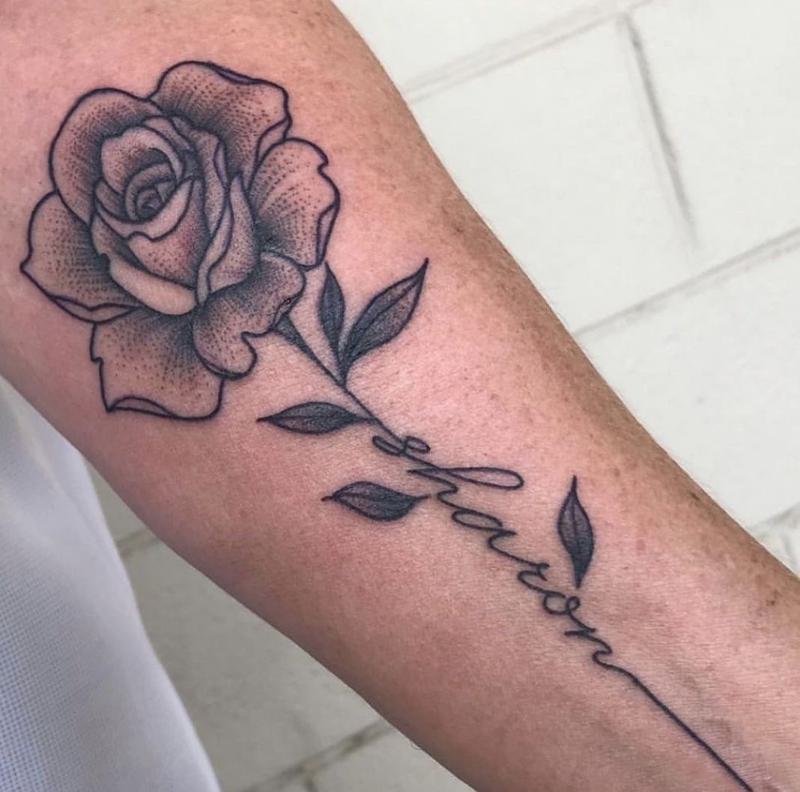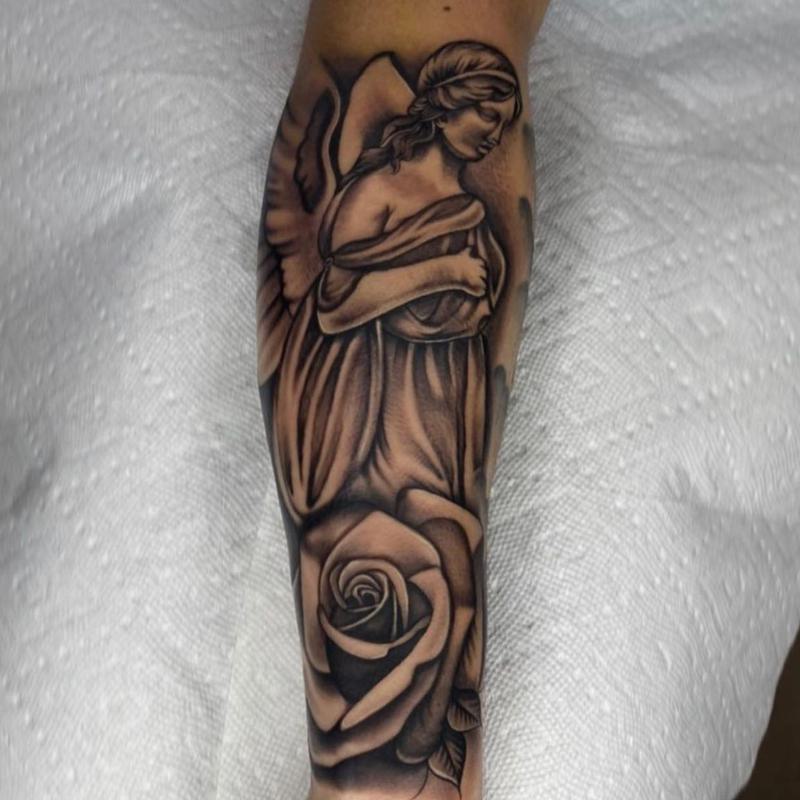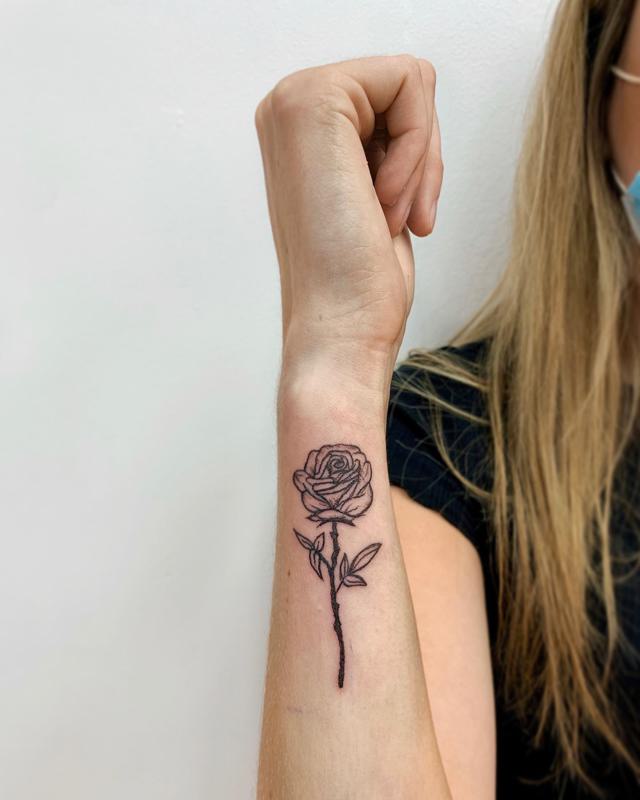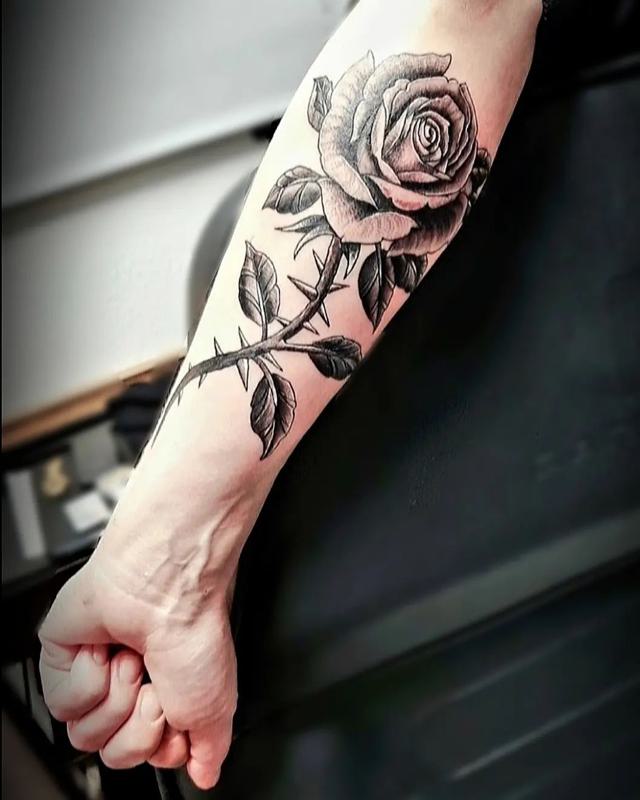 Let your forearm show off your love for the rose flower using pure black ink. This body is the best if you want always to show off your tattoo to the public.
Also, the forearm gives your much space and freedom to ink various designs of the black rose tattoo. The style can start around your elbow and down to your wrist for the beauty to come out clean.
So, you can choose a traditional, modern, or unique art that pleases your heart. Either way, you won't go wrong with any art you place on the forearm.
Black Rose Tattoo Stencil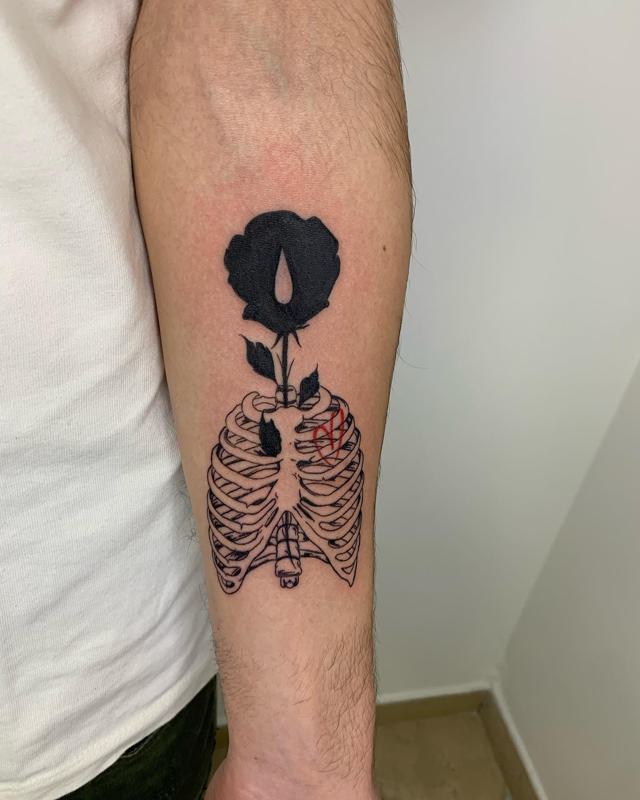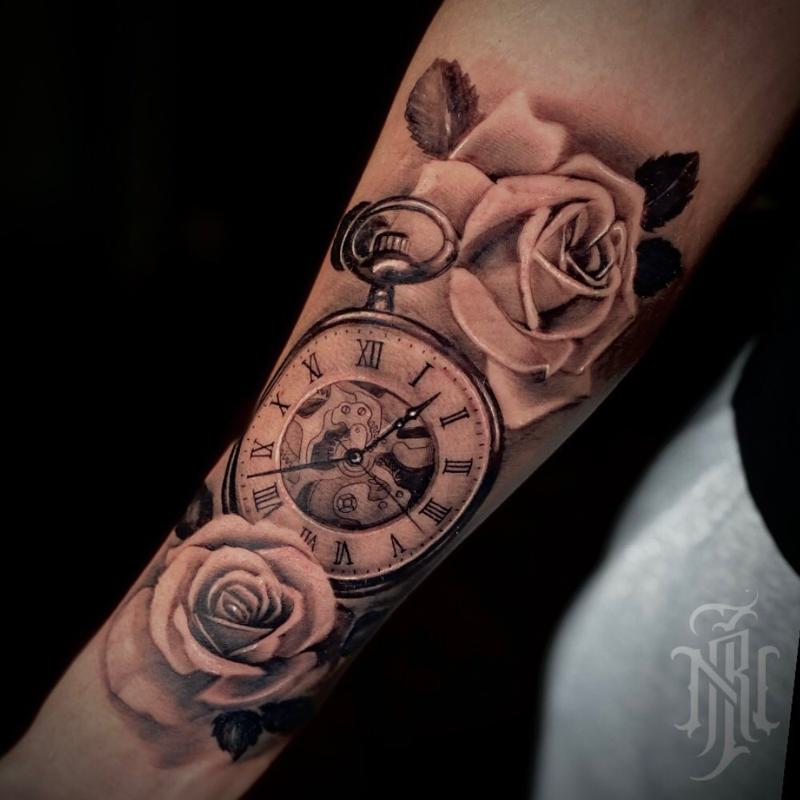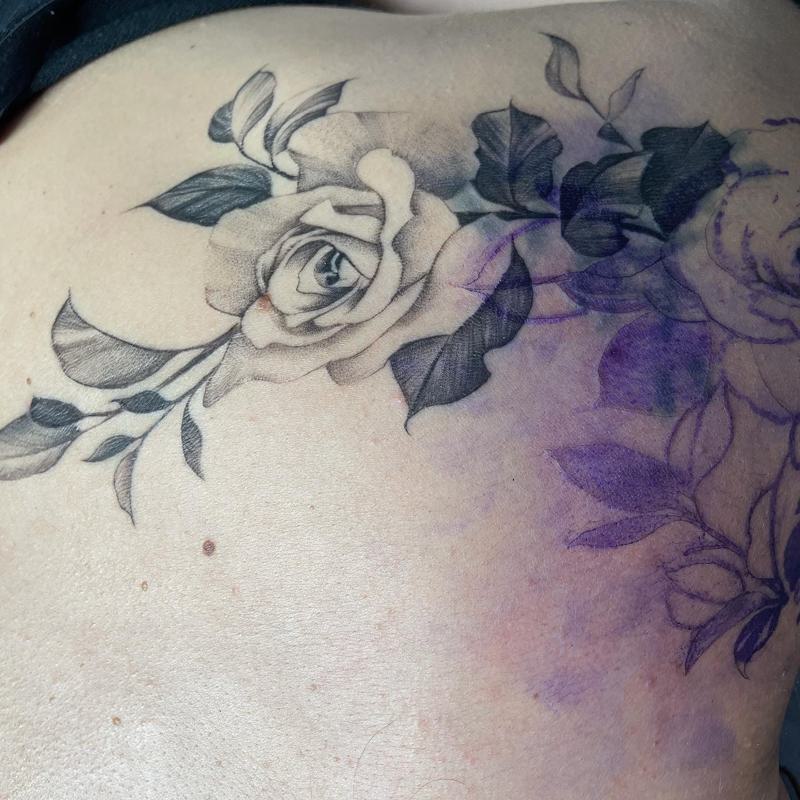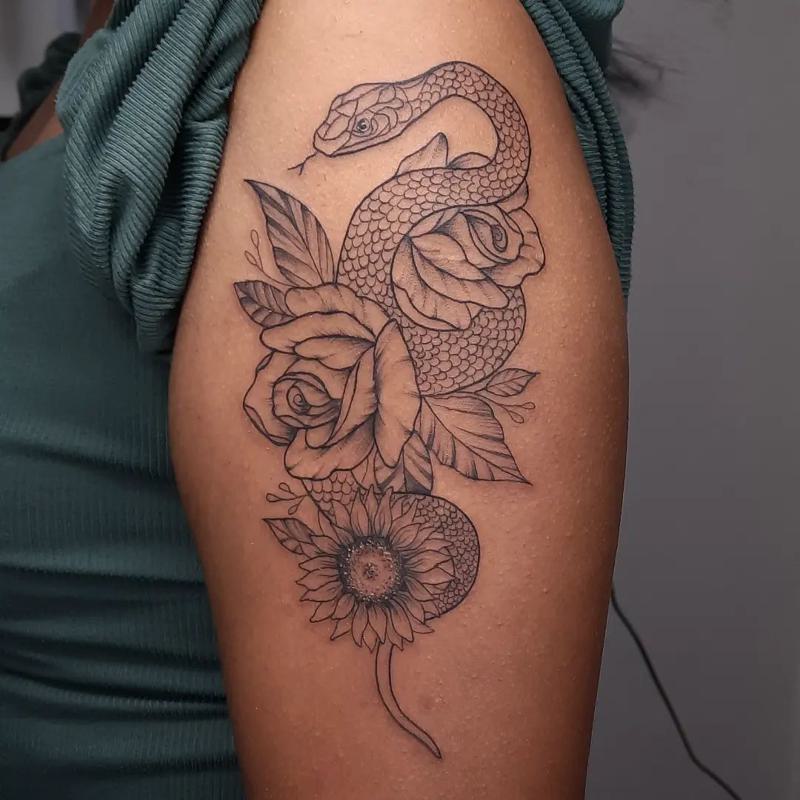 Are you a lover of pure art that tends to look more like pencil or charcoal drawings on paper? It will be great to do the black rose tattoo using the stencil design. Your artist will use dip pens and tracing paper to bring out the best design on any part of the skin.
A tattoo stencil helps you get the exact design you want from your ink and paper. It's not easy to miss the in-depth design details you want. Such designs are best when you show them off to the public, especially during fashion and art events.
Black Rose Tattoo Men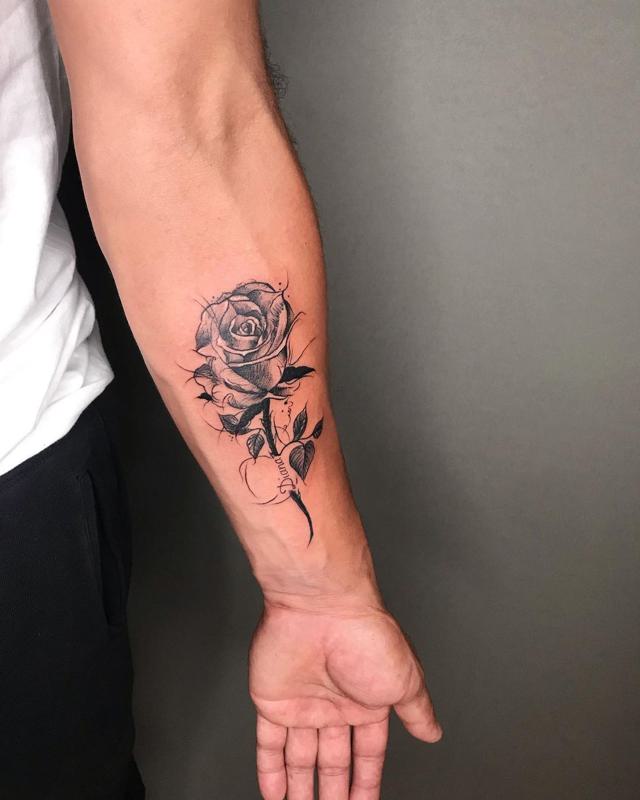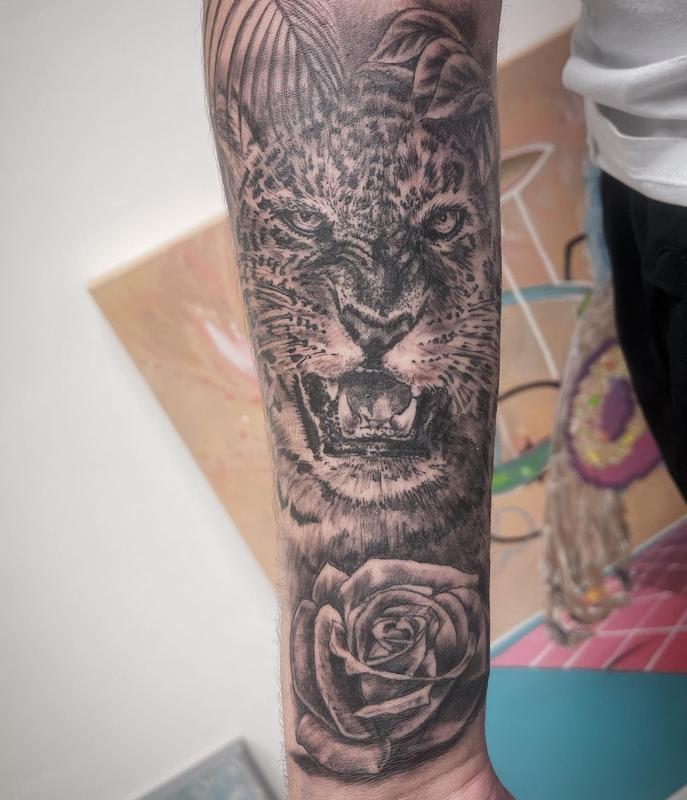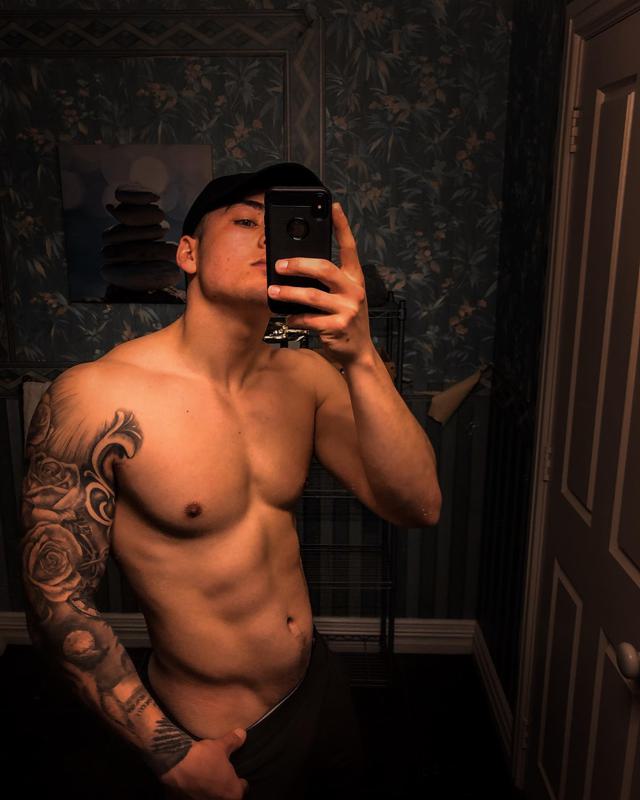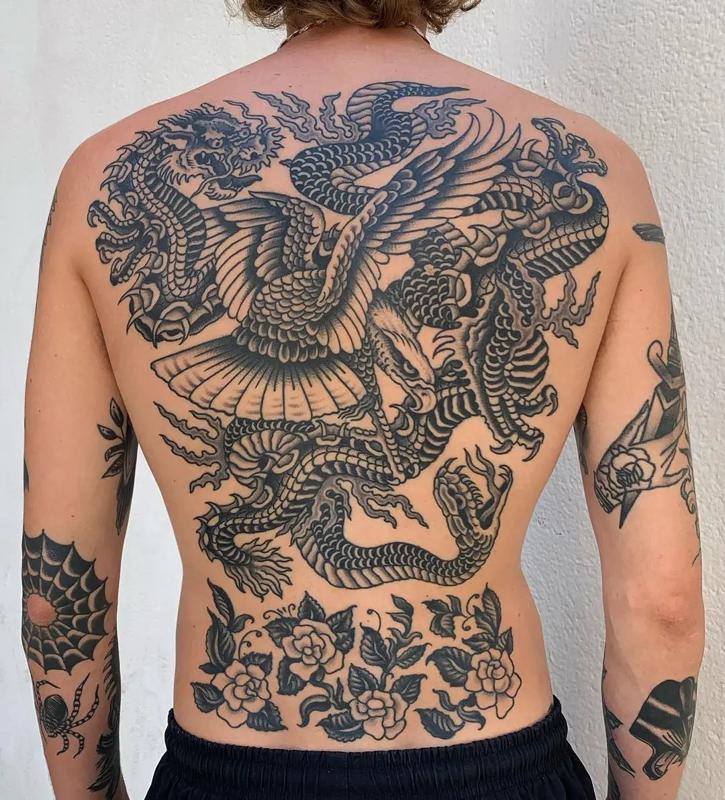 Though rose tattoos aren't a typical style for men, getting a black one brings out the masculine trait in you. A black rose tattoo on areas like the chest or arm shows the badass skills in your like strength and courage.
Also, for many centuries, men, especially soldiers and sailors, used the black rose tattoos to encourage push until their last breath. As a man, ensure the art is large enough where people can see it, especially women because it will draw much of their attention. The art will look great even when small, but it should have many details.
Simple Black Rose Tattoo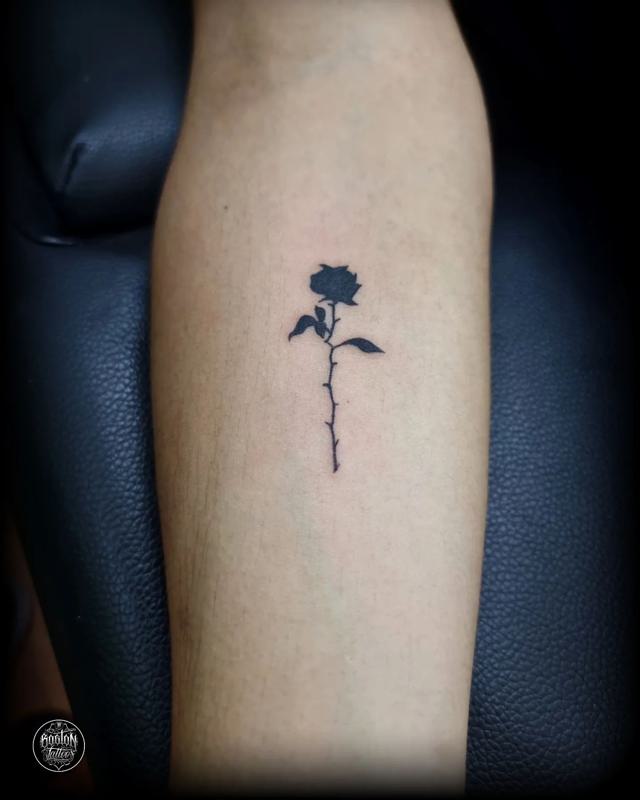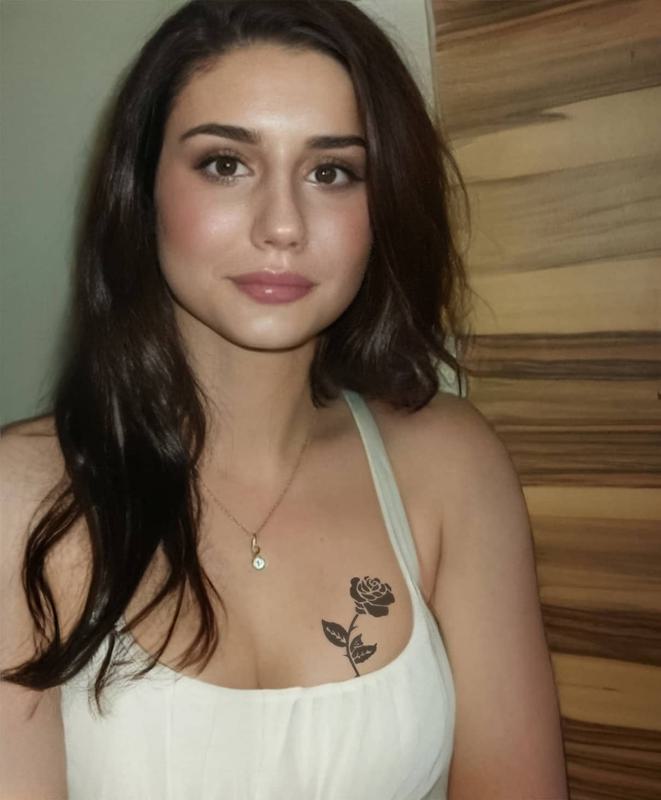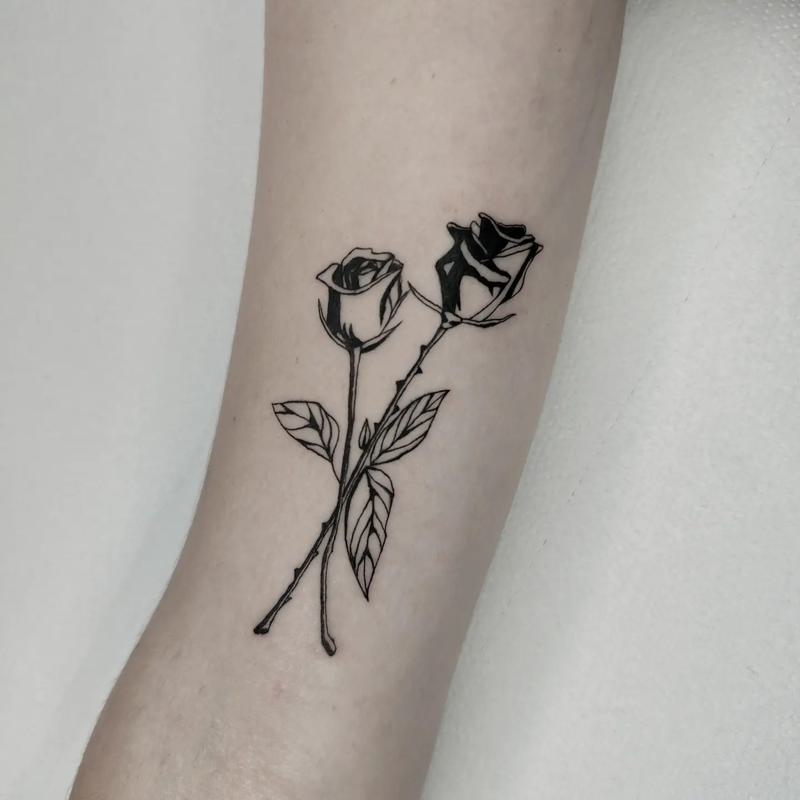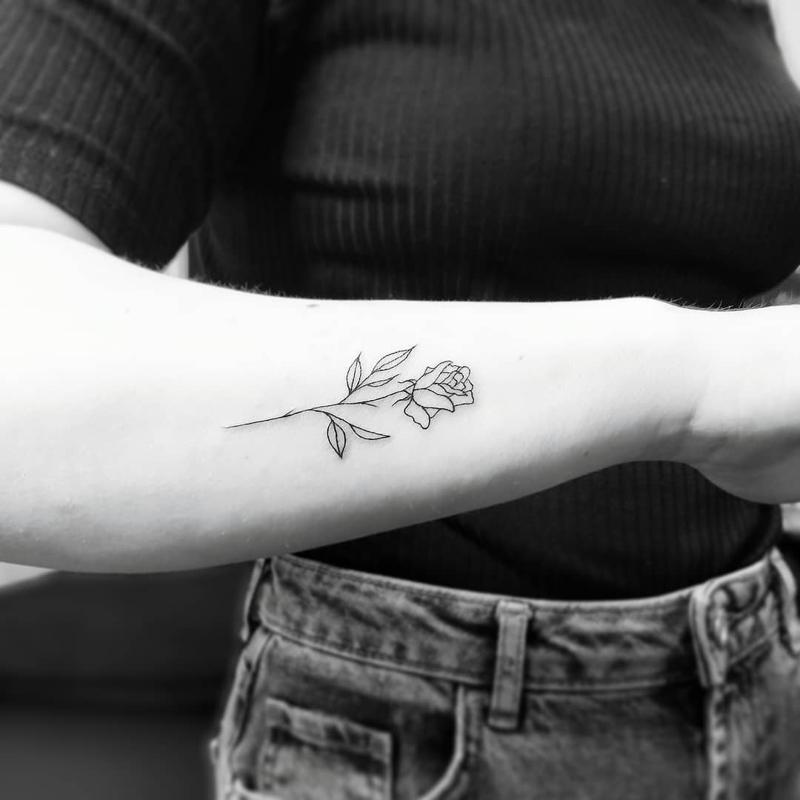 If you don't want much attention and a detailed tattoo, go for a simple black rose tattoo. It won't give you the pressure to show it off. The few lines on such a design will leave a fantastic impression on anyone's heart who sees it.
Depending on the size, you can display the tattoo on your arm, wrist, ribcage, or neck. Remember, it's a design that speaks much information to the public.
Black Rose Tattoo on Wrist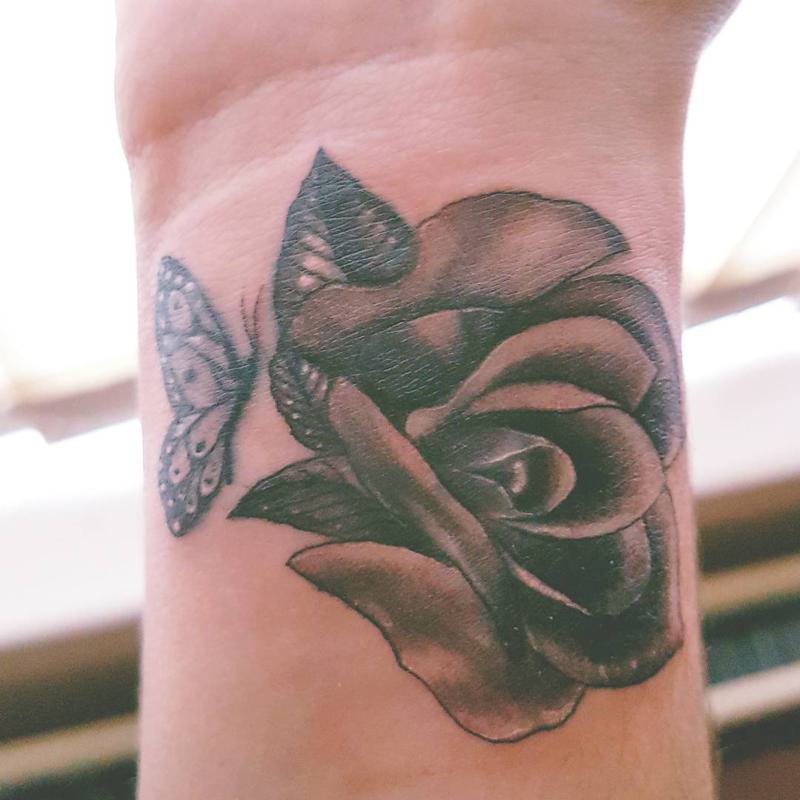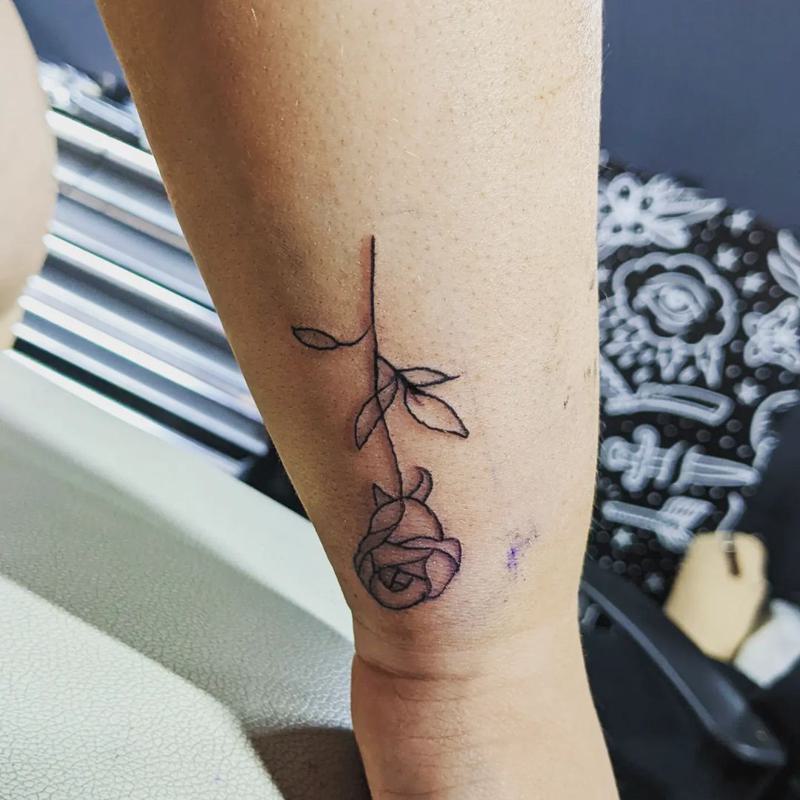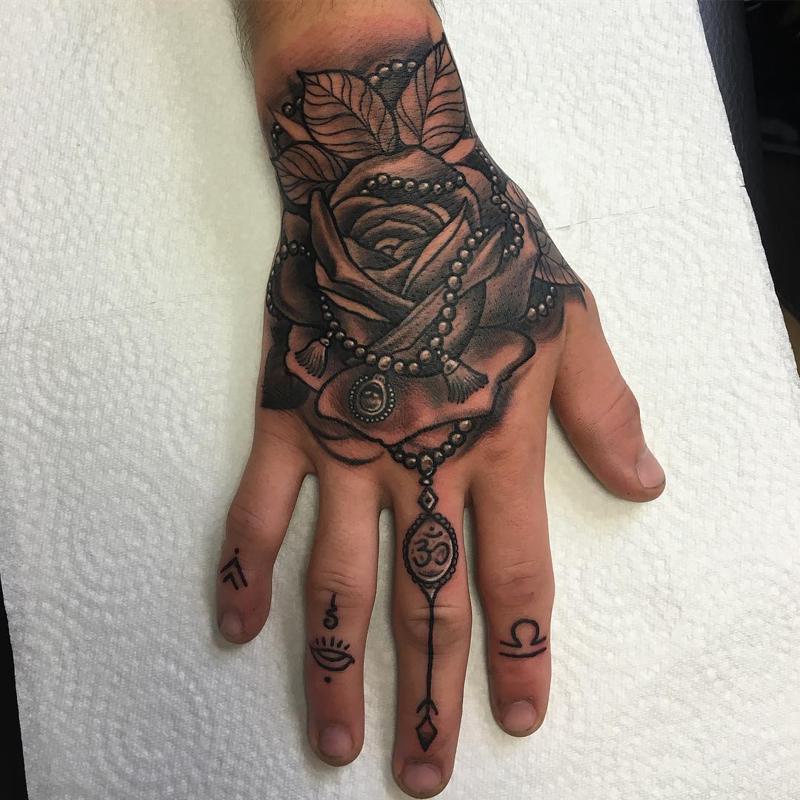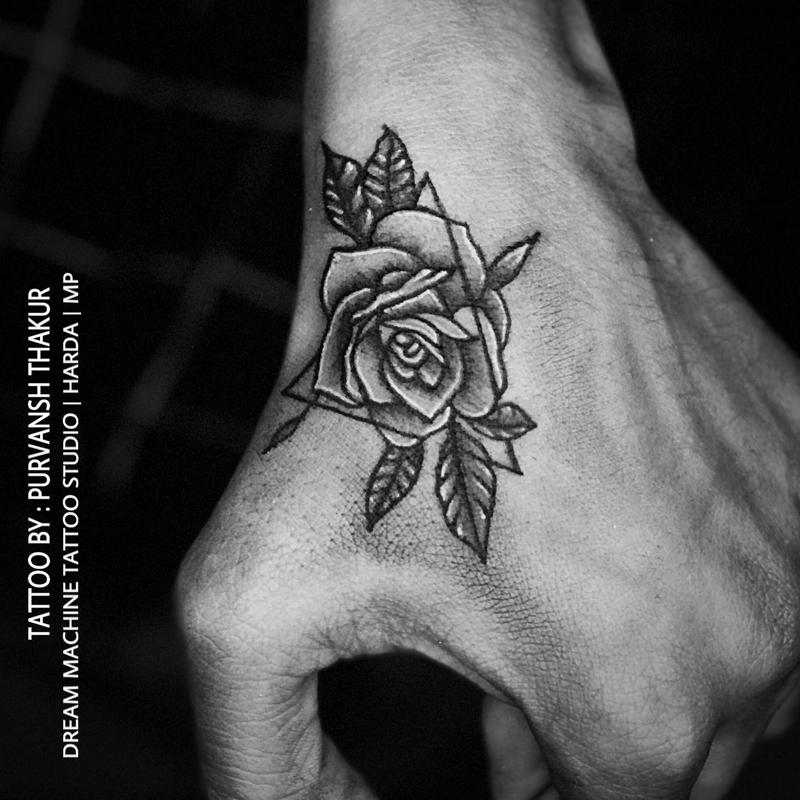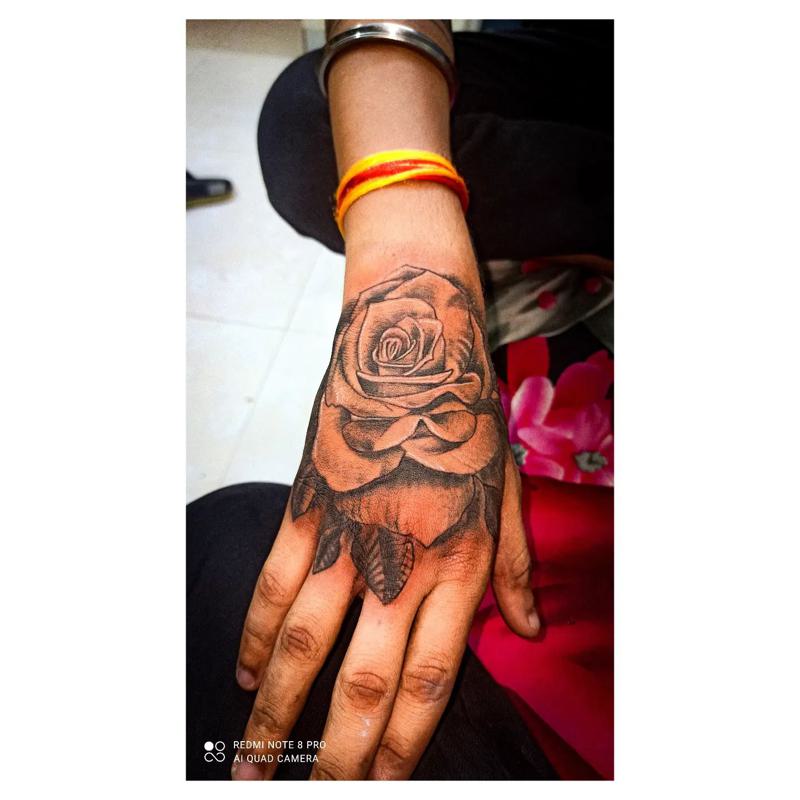 Sometimes, black rose tattoos look amazing when you place them on your wrist. The location allows you to show it off or hide it when needed.
When you look at your wrist, the design will always remind you of your strength and a specific memory in your heart. Remember, it's at the wrist where you have your veins that lead you straight to your heart's feelings.
Black Rose Neck Tattoo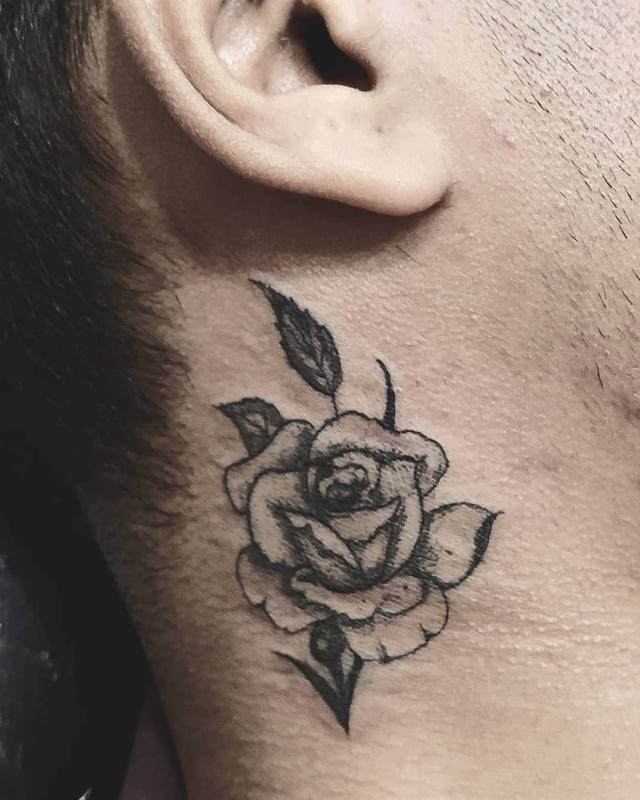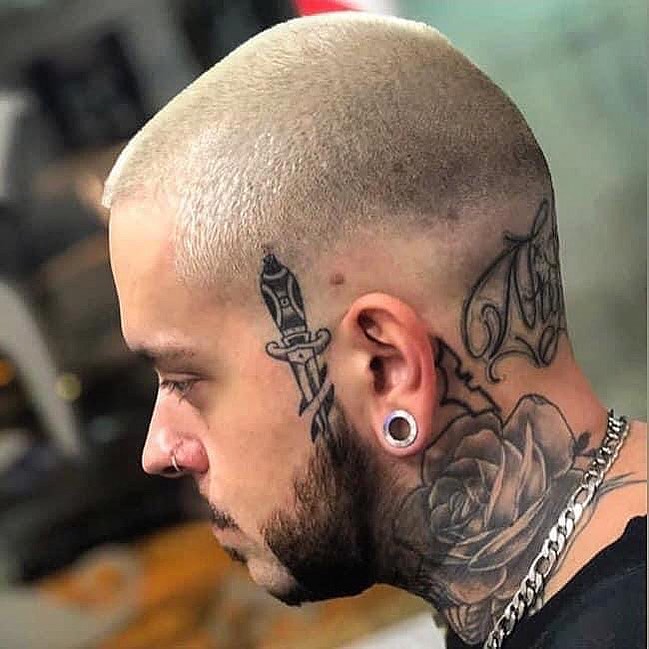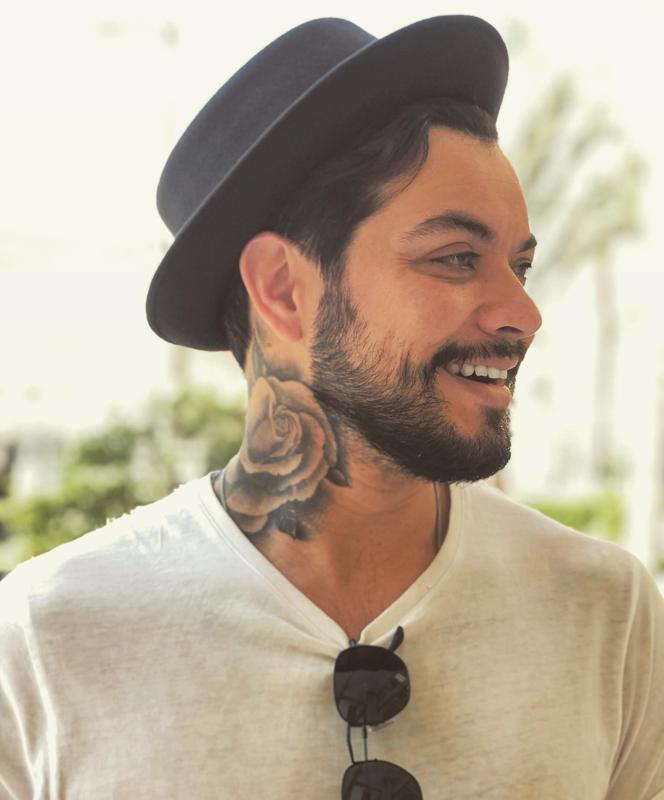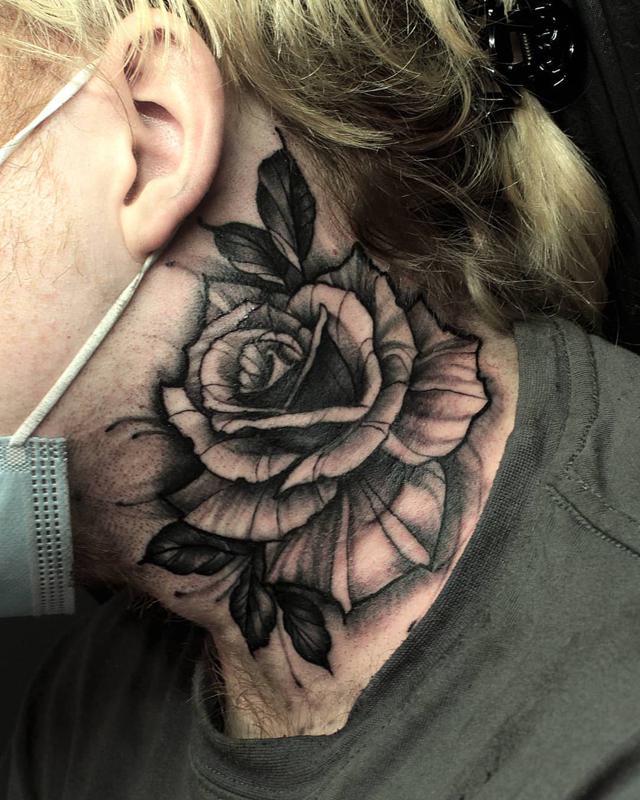 The neck is a fantastic location for people who never fear when they stand out as people notice them. If you are afraid, place it on your back neck and cover it using your long hair.
Black rose neck tattoos need much detail, so they can be painful to place on your body. Choose it if you have a strong heart.
Black Rose Back Tattoo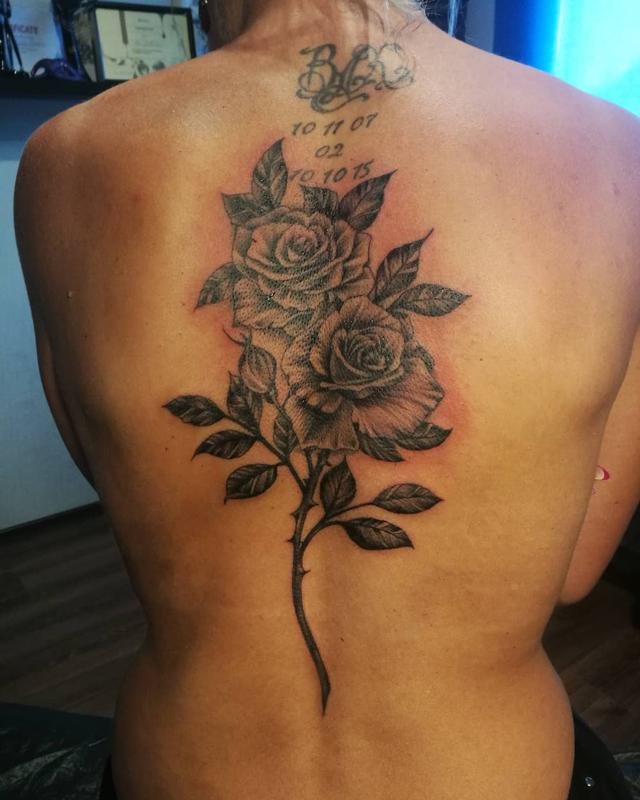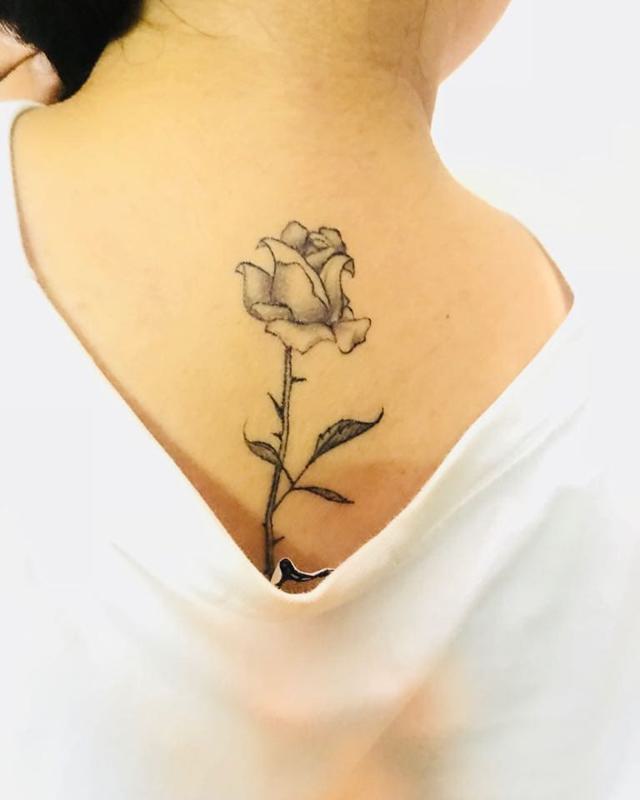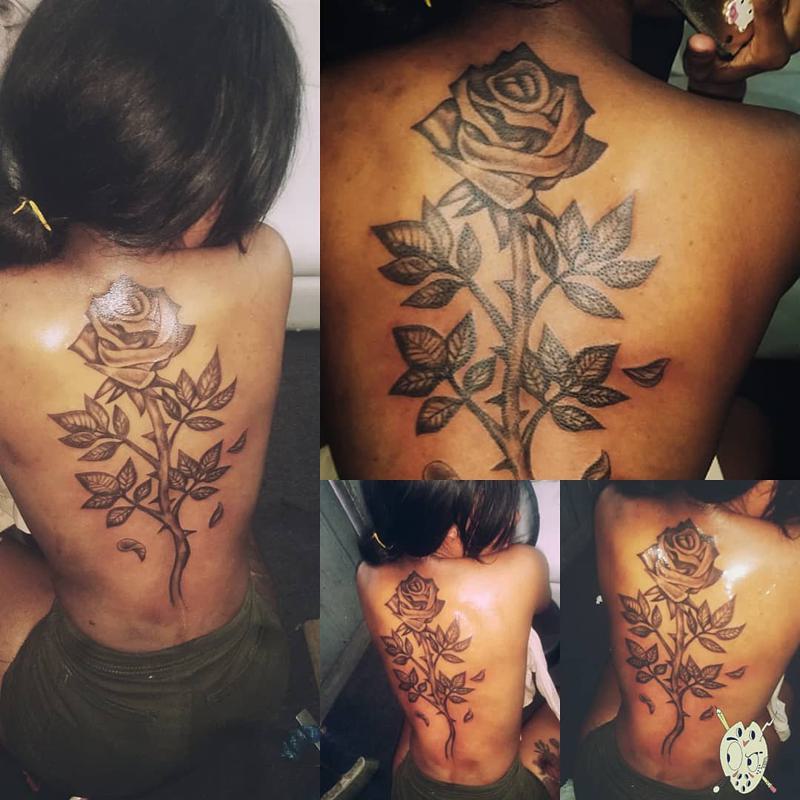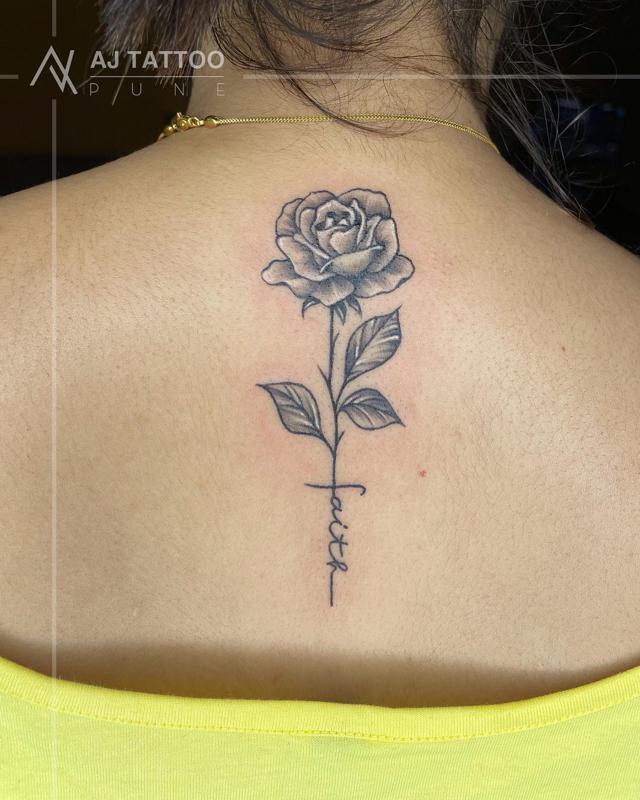 You can decorate your back using a black rose tattoo. This tattoo allows you to ink it from the top and down to your waist. Here, there's much space and freedom to create any tattoo style. You'll also be able to hide where tattoos aren't legal. But once you show it off where it's allowed, be ready to move masses.
Dark Black Rose Tattoo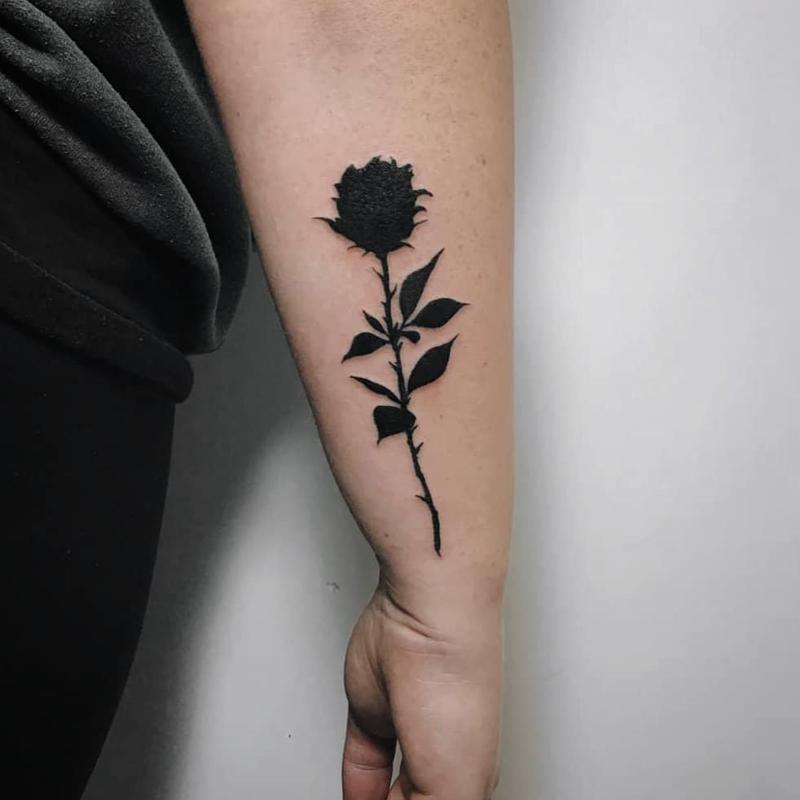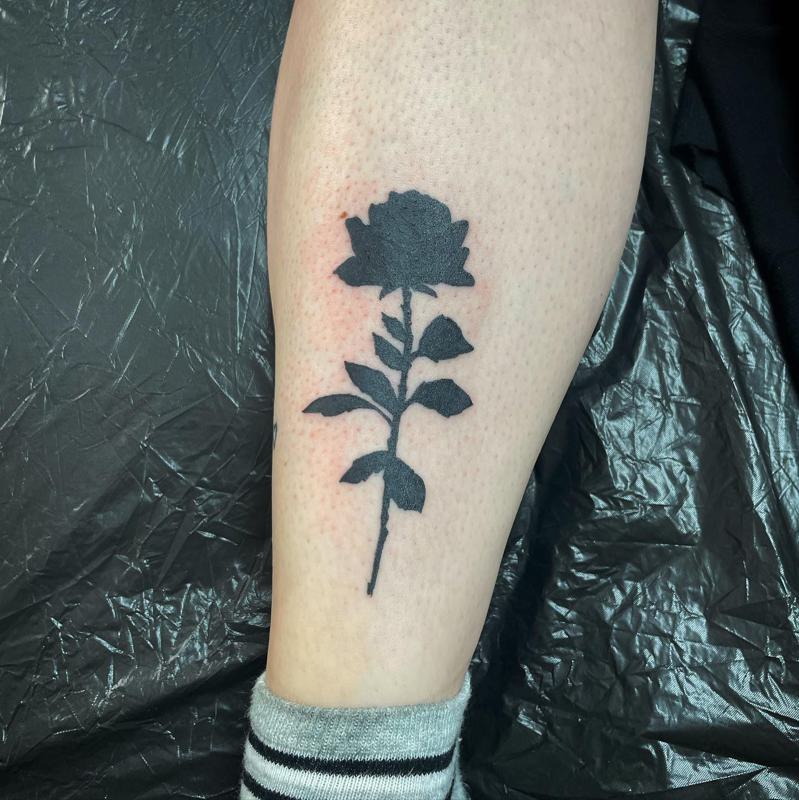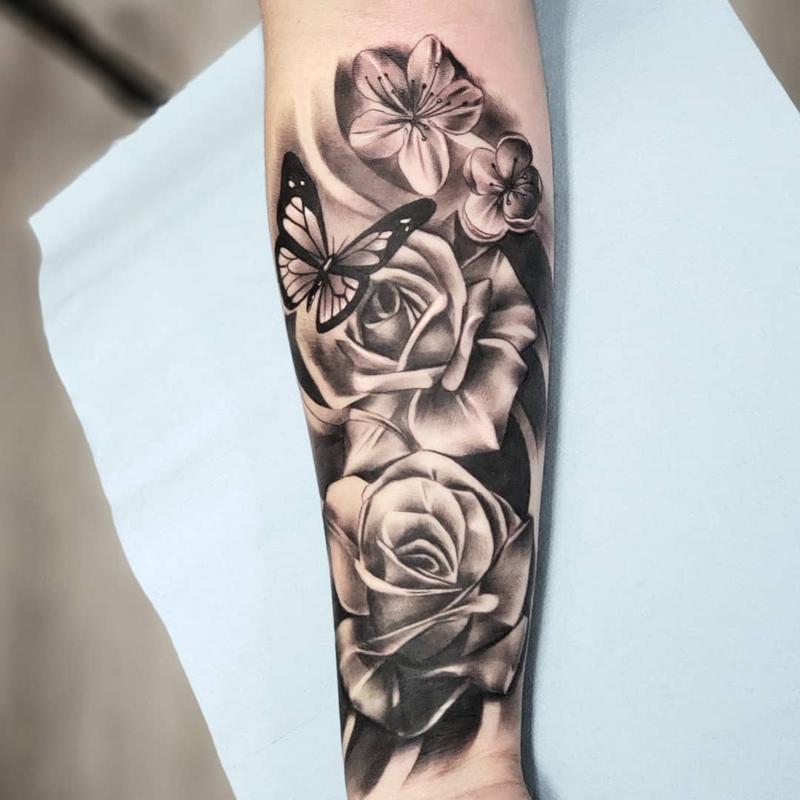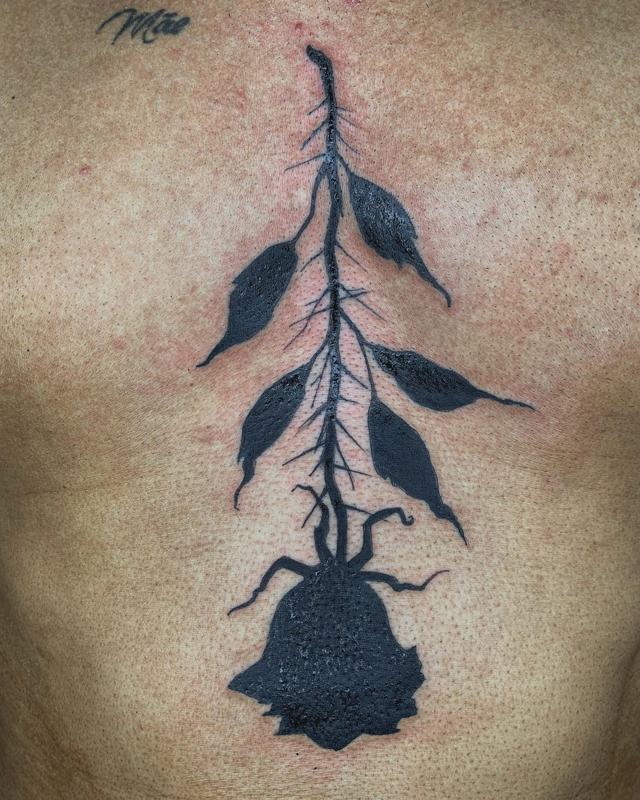 Dark black rose tattoos make you unique as you communicate your message to the art. The design should have much detail for it to look beautiful. Having it relates to the deep grief since black means death and bad news. Also, it can show that you are in a rebirth stage of your life after undergoing a tough event.
Black Rose Finger Tattoo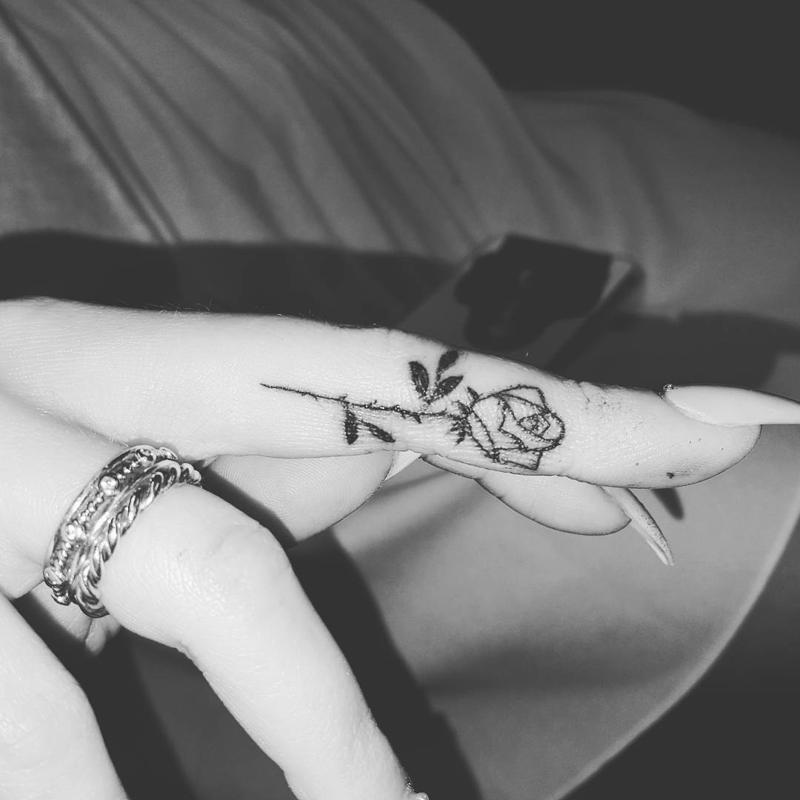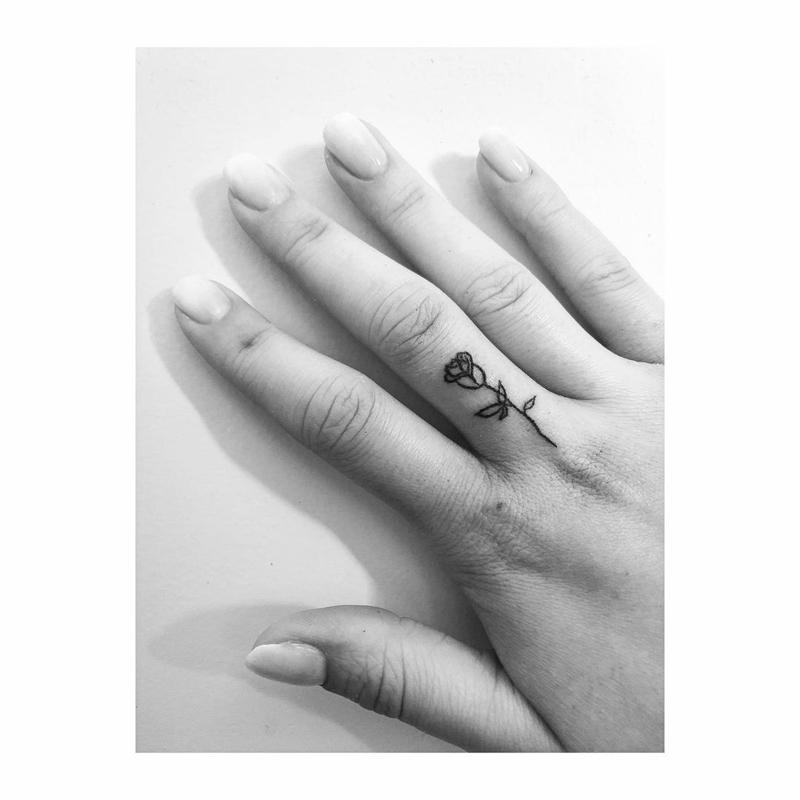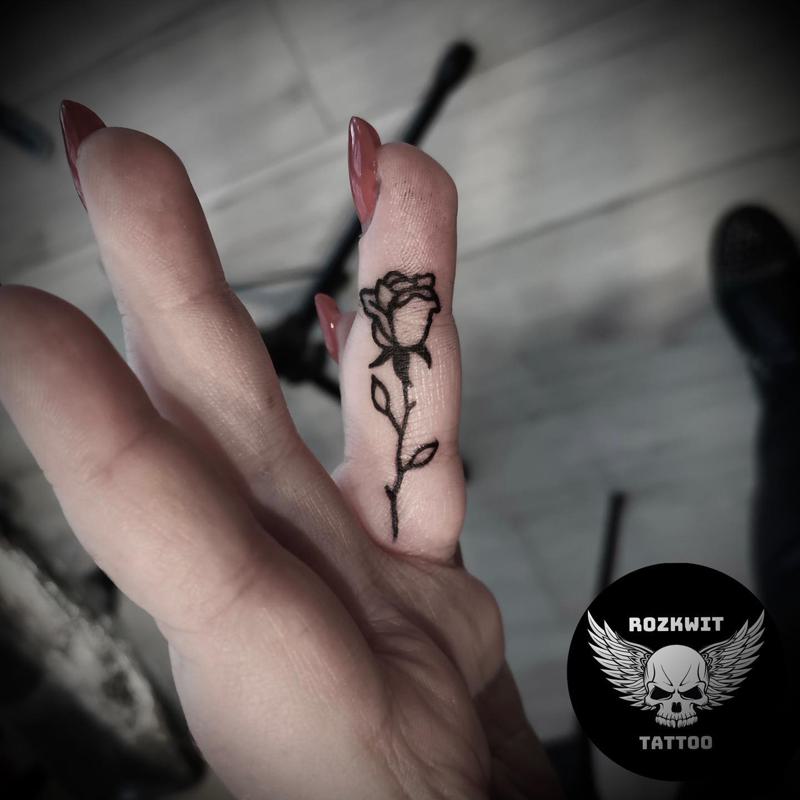 It's not a must that you have a huge black rose tattoo to make a statement. The tiny ones on your fingers will help you express your heart's desires. These designs make your fingers more beautiful and are sure they'll impact your styles, especially if you are a woman. Also, getting a black rose finger tattoo on your finger is cheap because it comes with details and size.
Black and White Rose Tattoo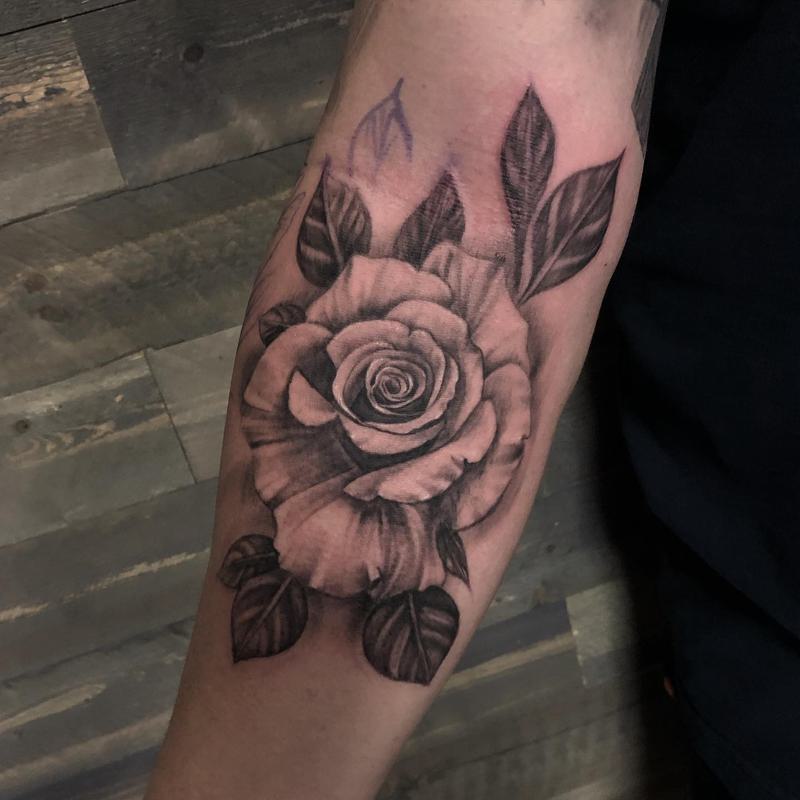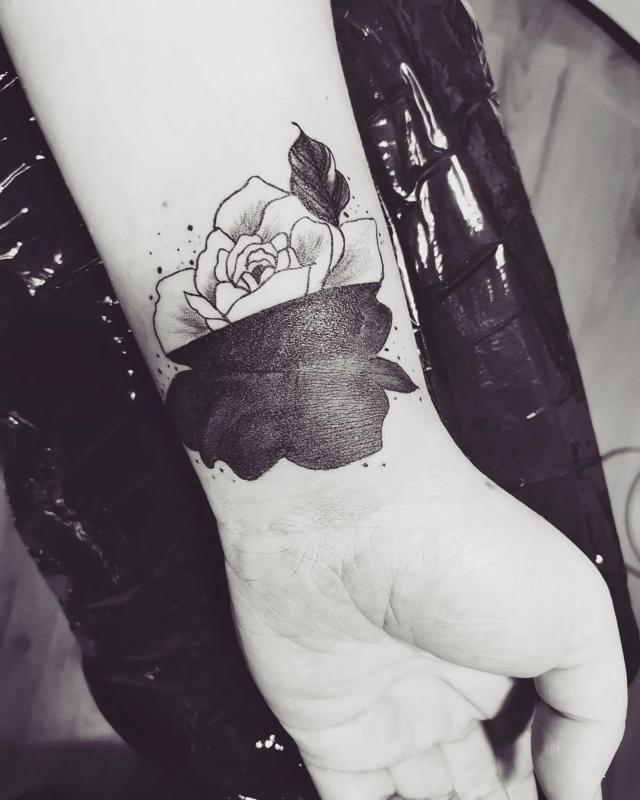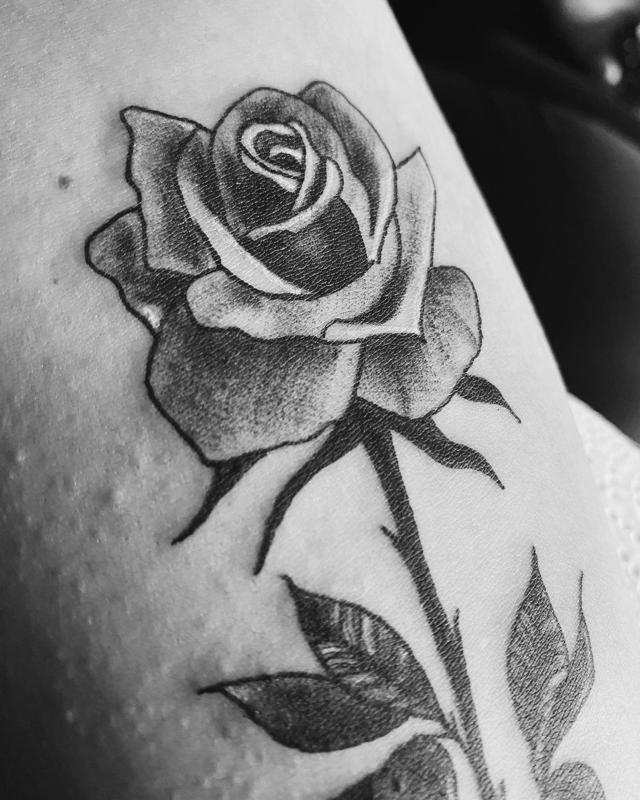 This unique design will give you a crisp look and confidence if you are in the fashion and design sector. It's a style that suits those who want to recolor skins after various years of inking themselves.
You can also use this design to show off a modern look on your skin. Black and white rose tattoos bring out the best of your pencil and geometric art.
Grey and Black Rose Tattoo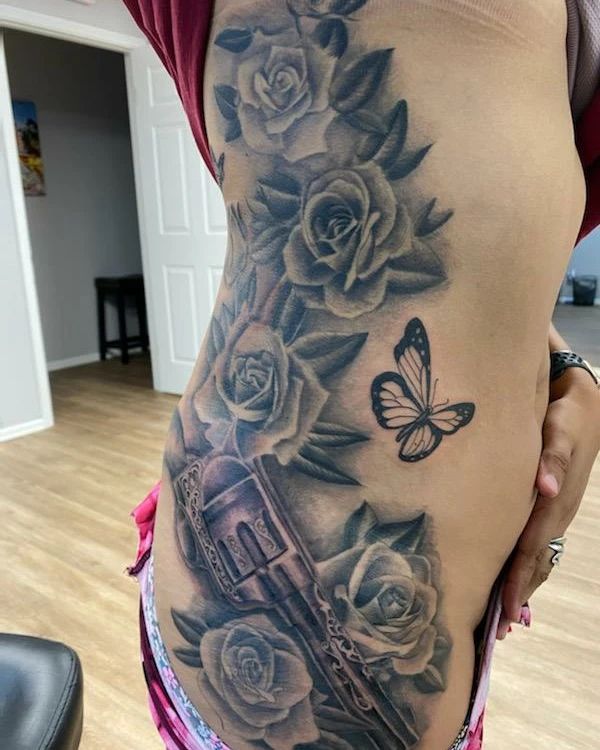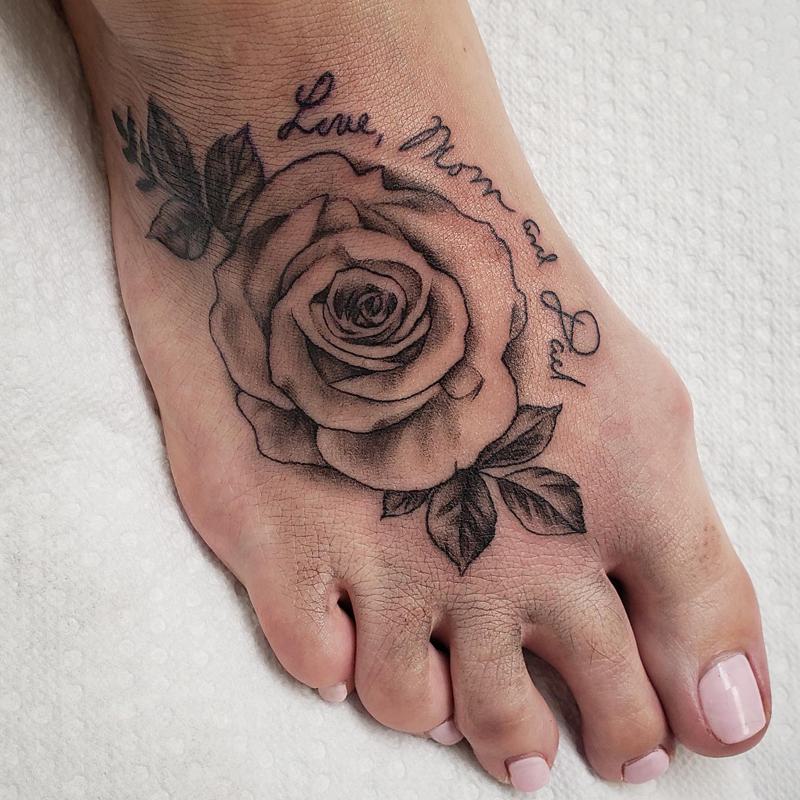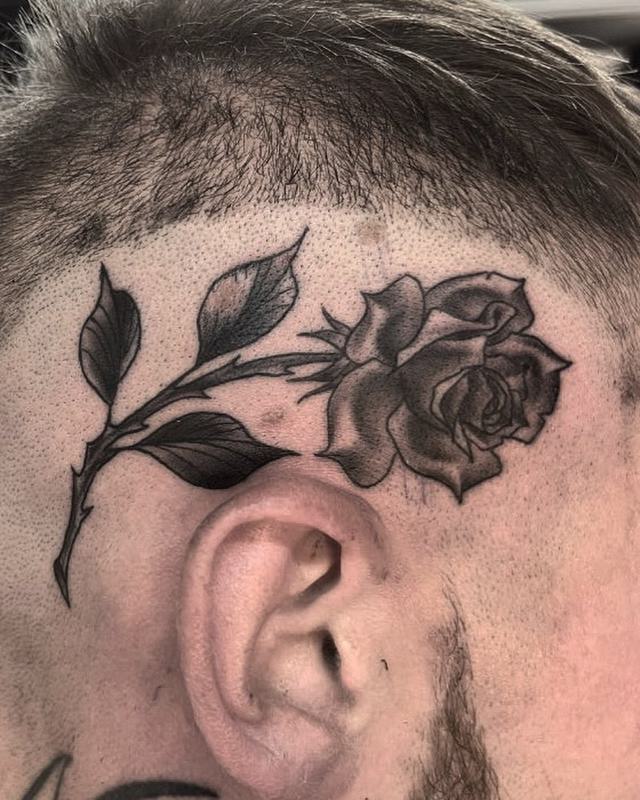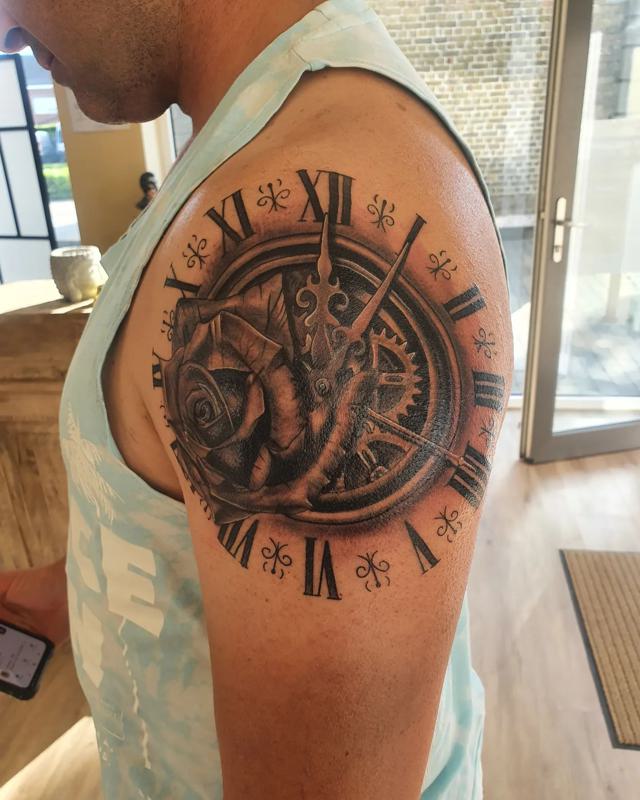 Like the black and white rose tattoo, this design helps you bring out the best of the paper art on your skin. Black and grey colors bring a balance to your heart's feelings.
Black signifies bad events or grief in life, while grey signifies positive aspects. The style will look great only with the petals and not the thorns, stalk, and leaves.
Black and Red Rose Tattoo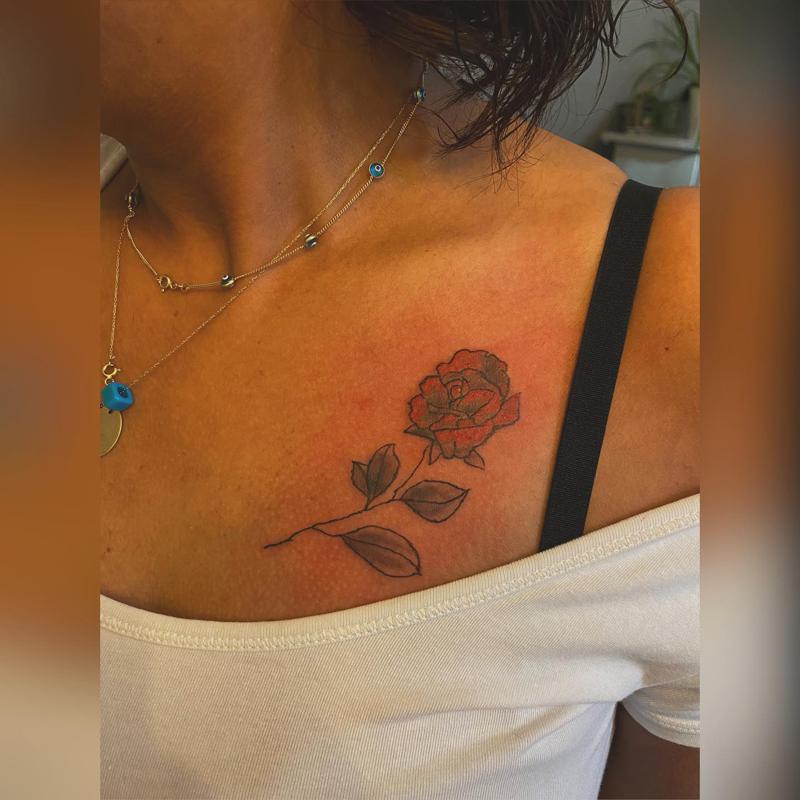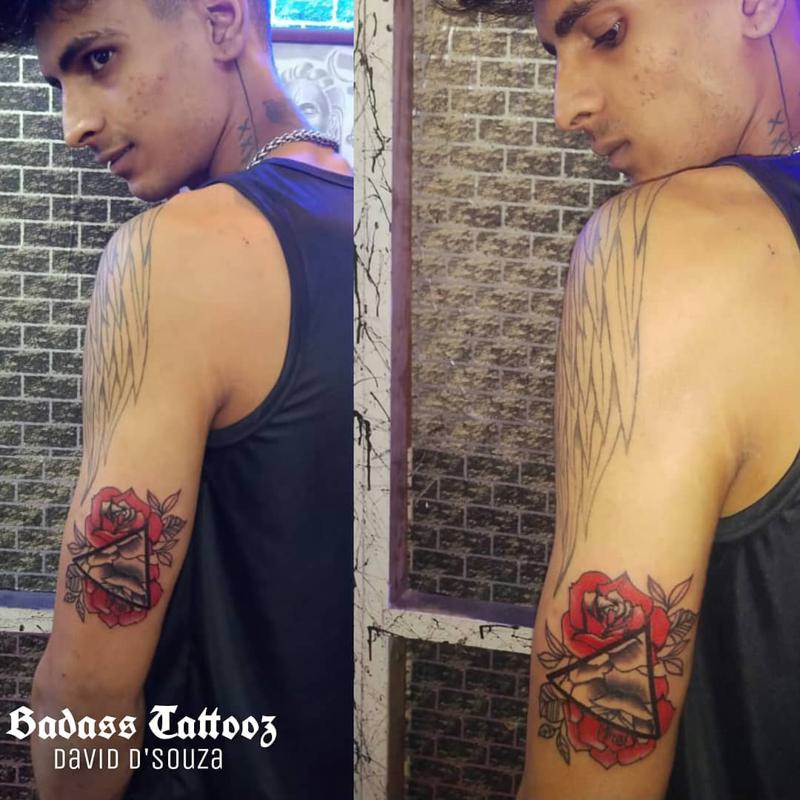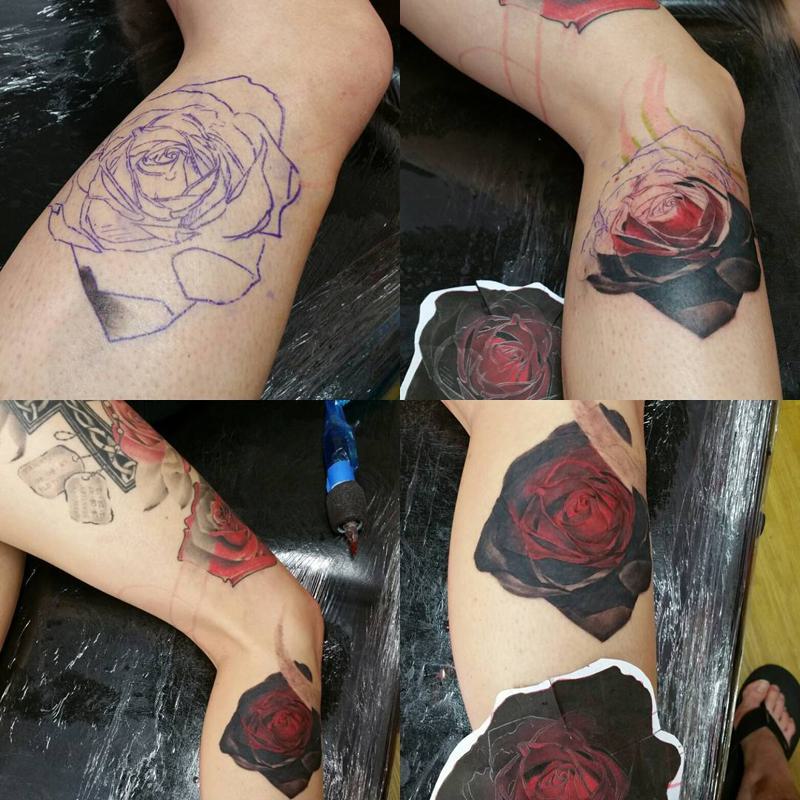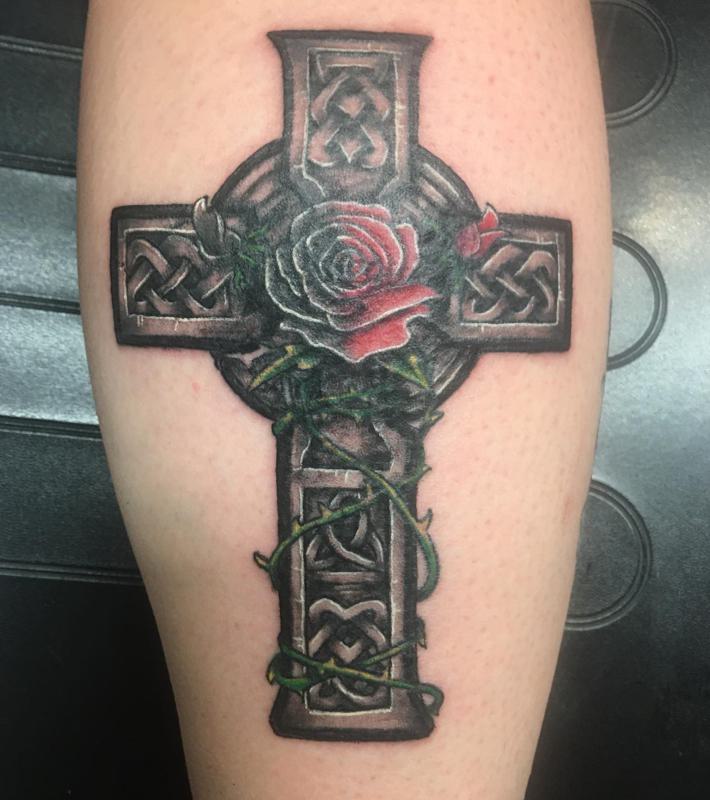 This design strikes a balance between your love and your sad life. The red color in the tattoo makes the design more classic and timeless. You can link it using many styles like Asian and realistic art.
Either way, you'll look amazing in public, and it will be hard for your heart to hide. Remember, the red color can fade, so you'll have to refresh it with time.
Black Rose Tattoo Arm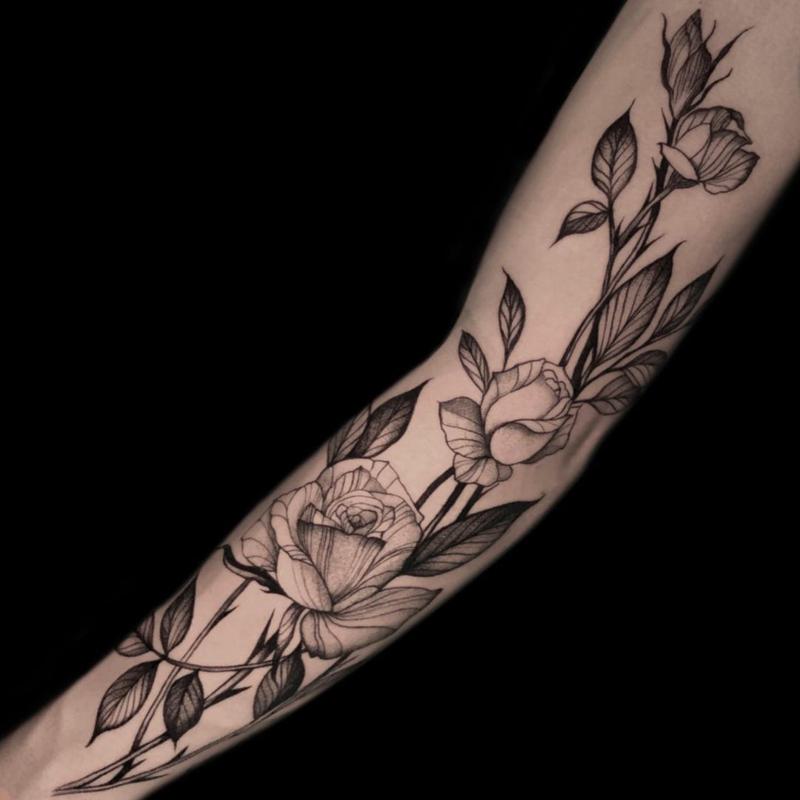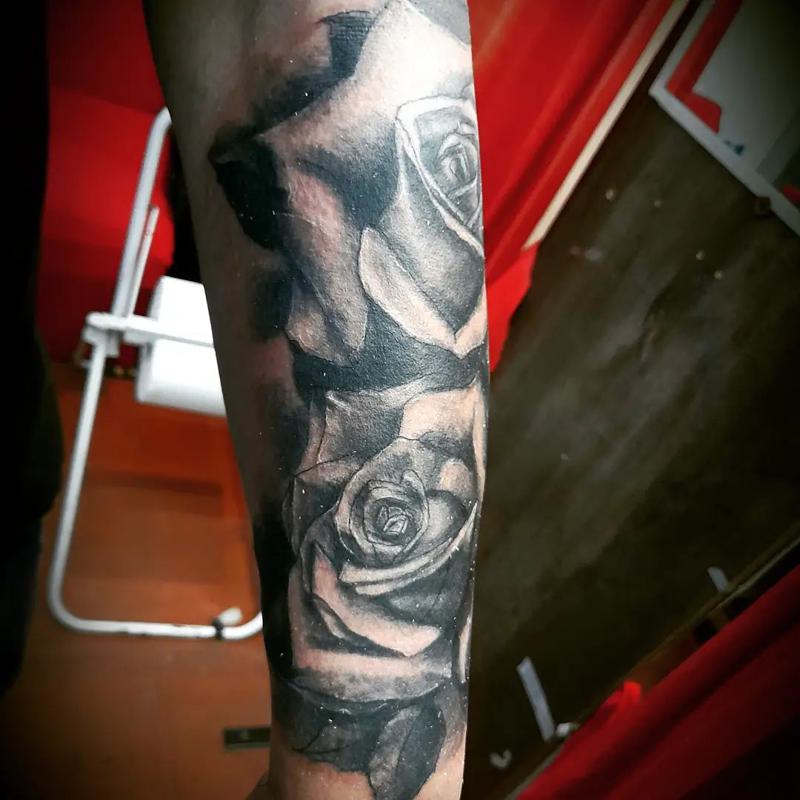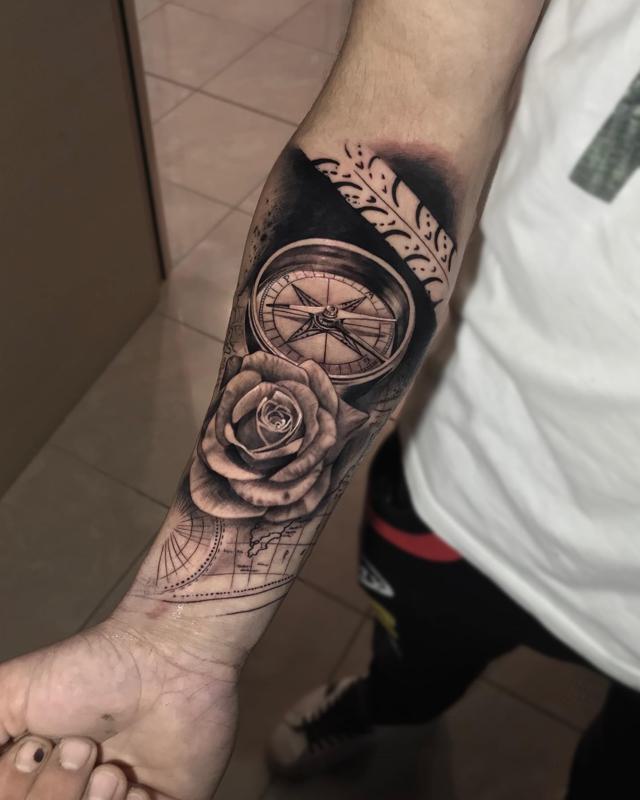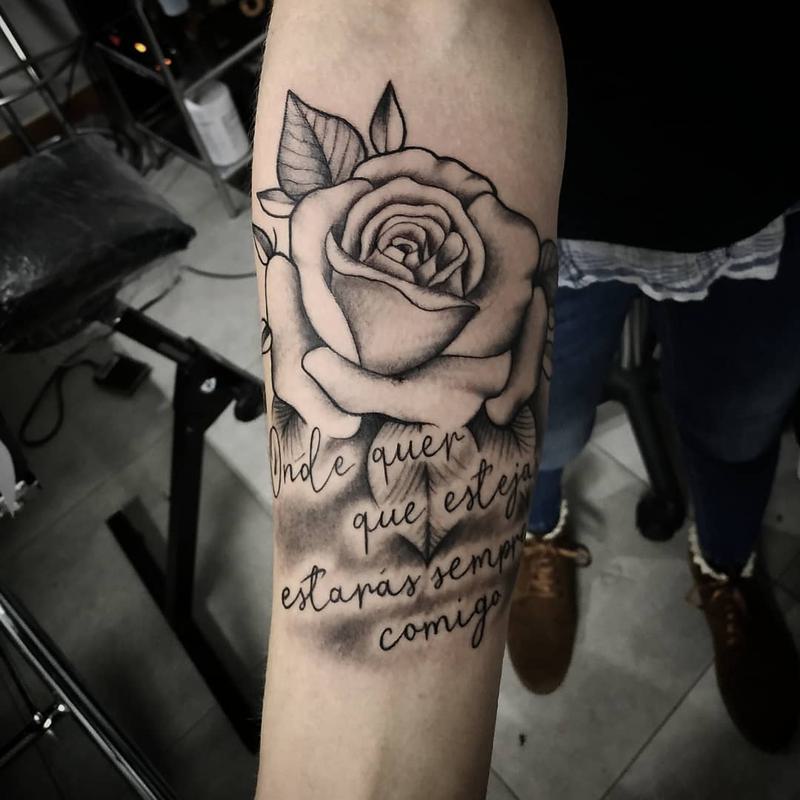 Black rose tattoos are a classic art that you should place on your best body part, like the arm. The arm is the best if you'd want to add more art to the tattoo after you ink it. Place the design on your bicep if you don't want much attention. This design is the best for someone placing a tattoo for the first time.
Black Rose Thigh Tattoo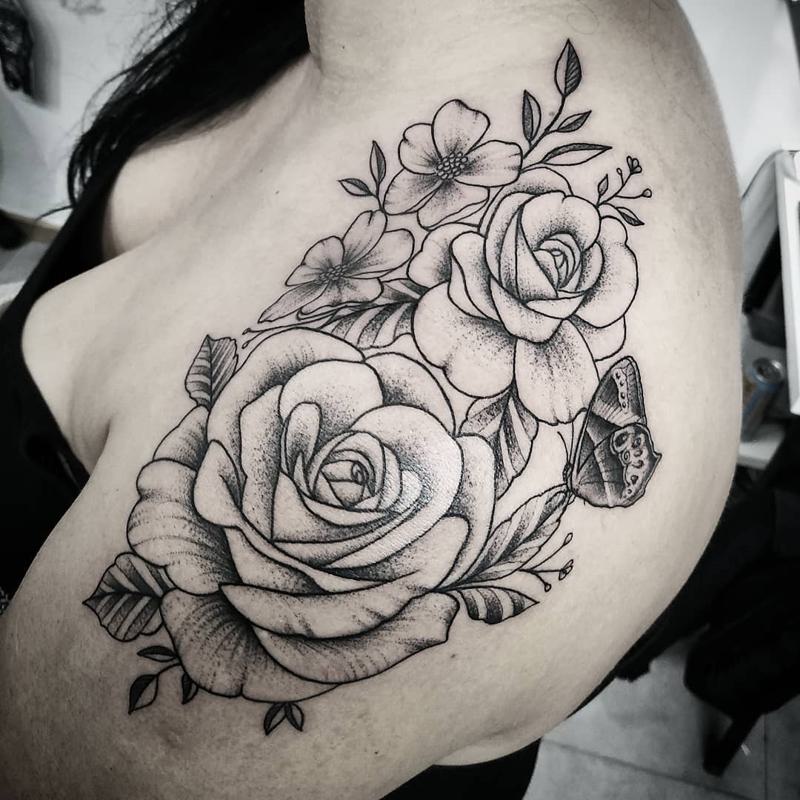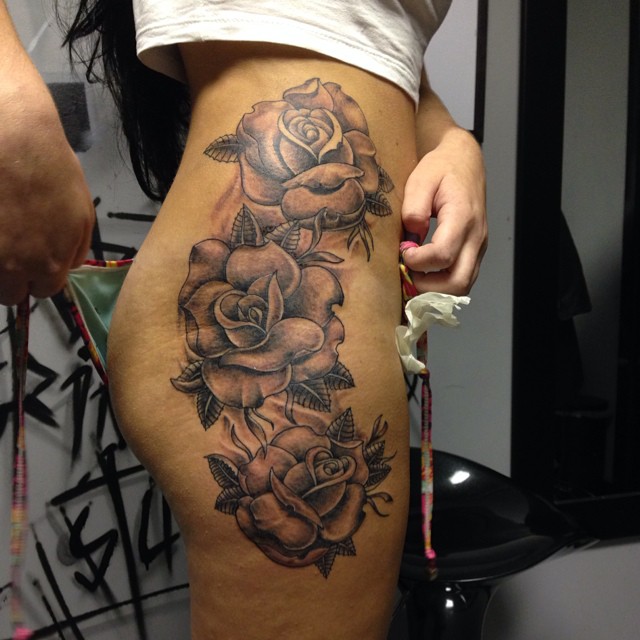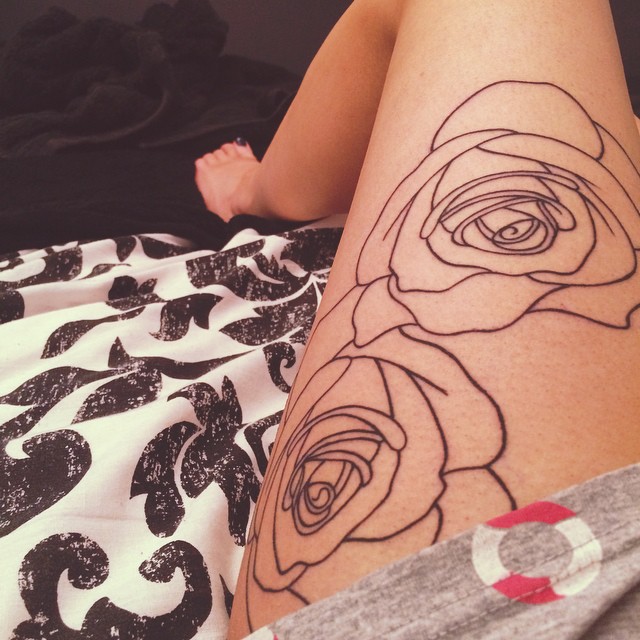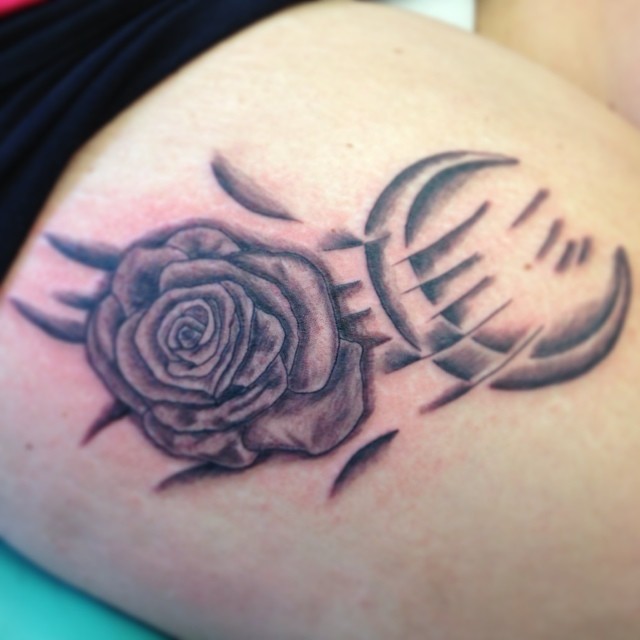 Your thigh is a sexy area to place your black rose tattoo, especially for women. Go for a simple design like a single rose flower to keep it simple. Also, ink the tattoo using a whole rose flower bush for a full floral effect. It's easy to hide the tattoo and fun to show it off.
Black Rose with Text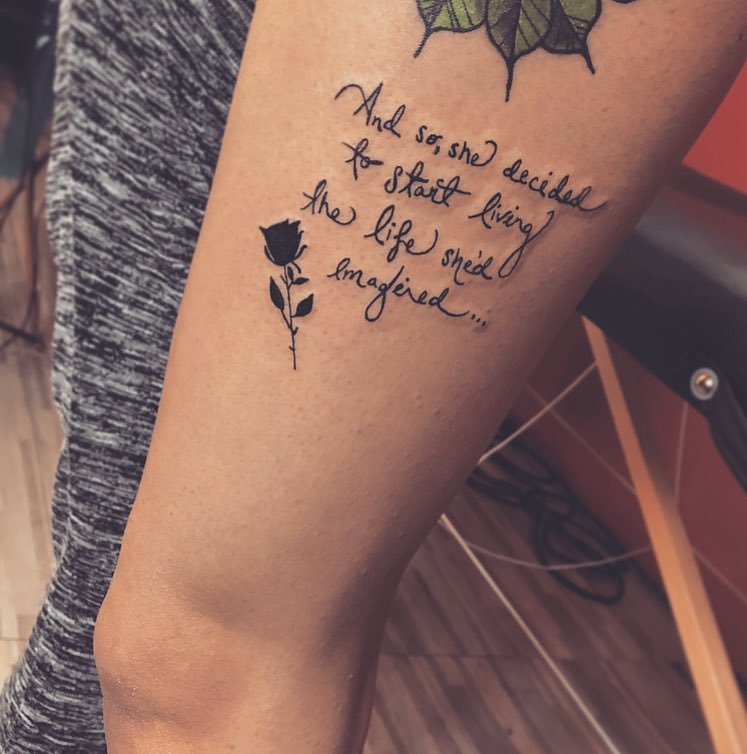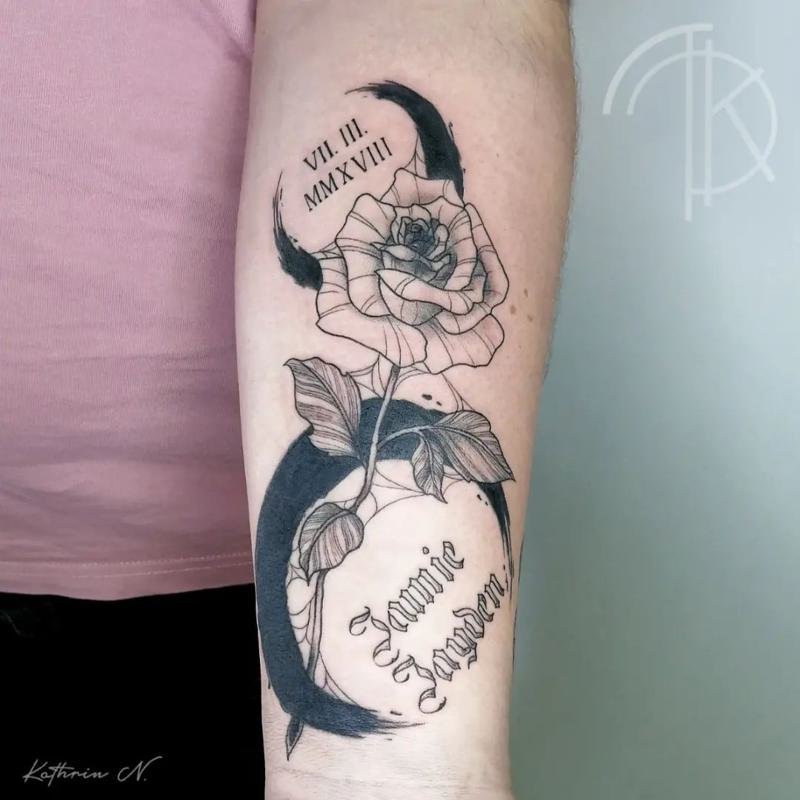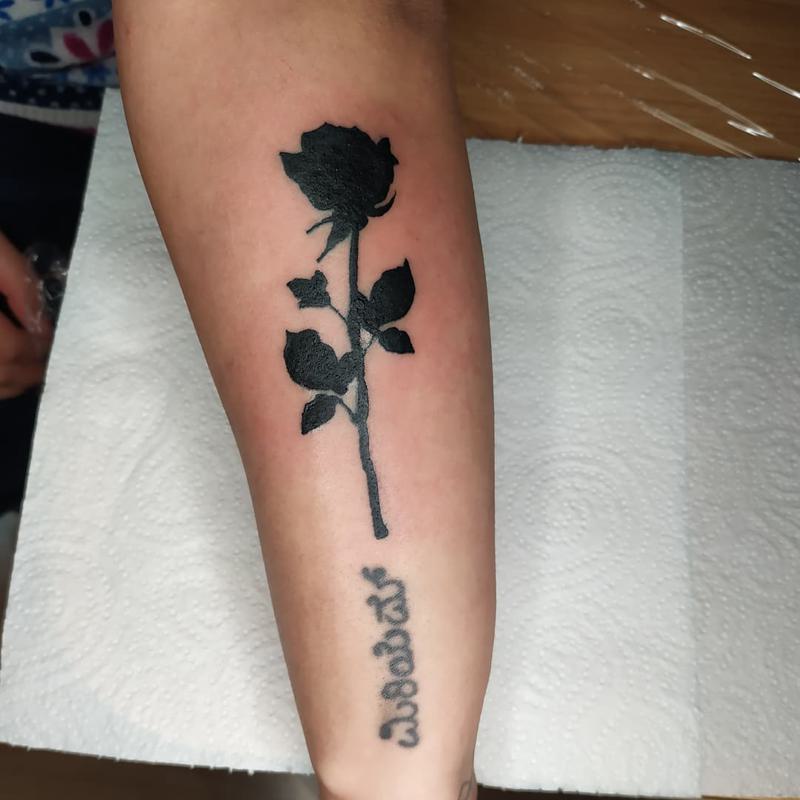 These designs help you keep a memory of someone or a particular date in your life. Place the quote, date, or the lost loved one's name at the rose flower's stem. It will give you a long-life commitment to the person or event important to you. Such a mix of art is fantastic to show off.
Minimalist Black Rose Tattoo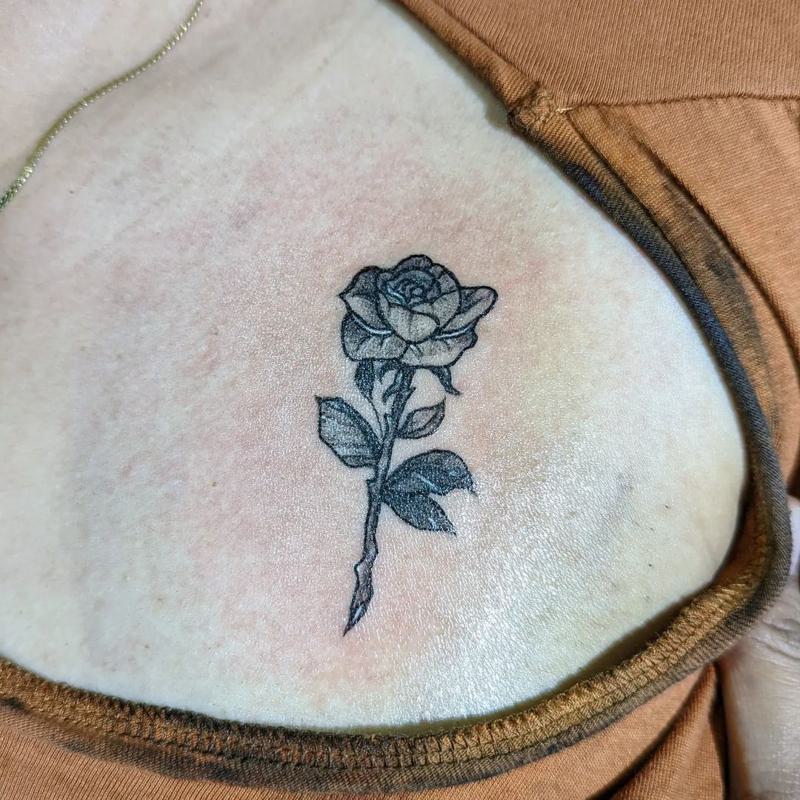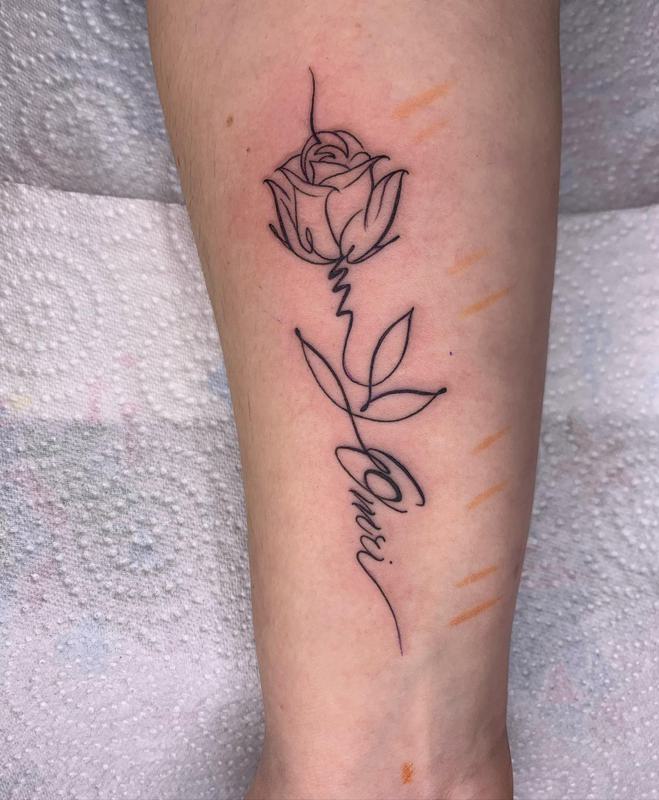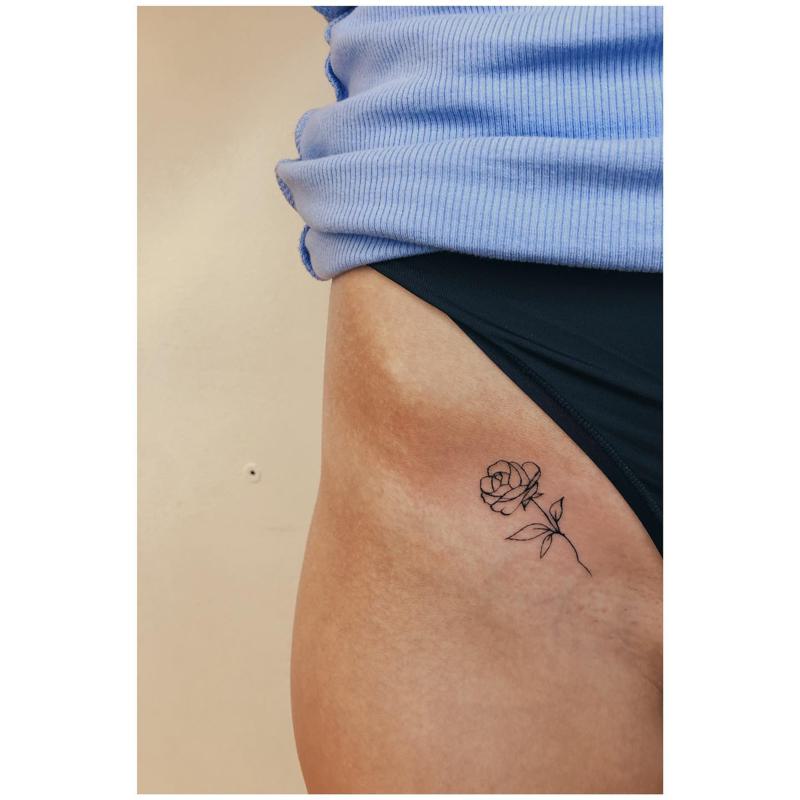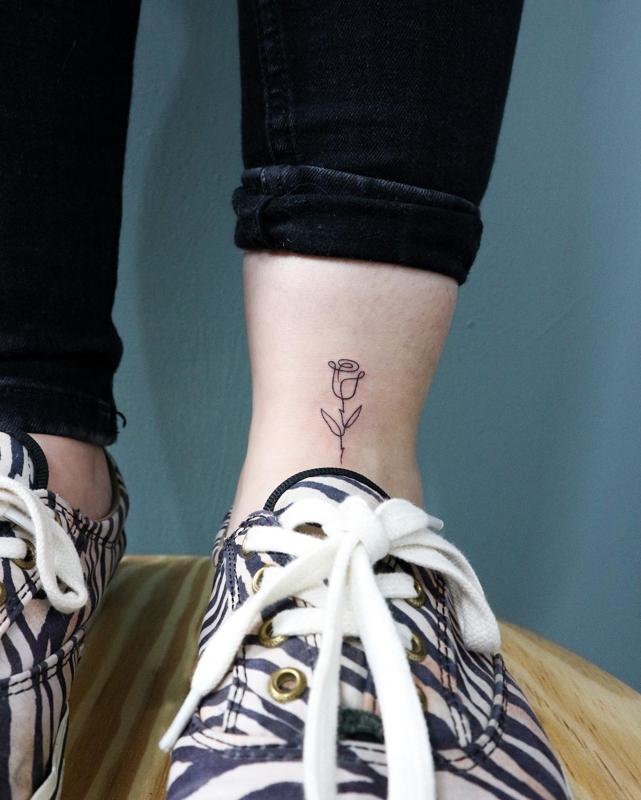 A minimal rose tattoo suits those who love to beautify their skin with less attention. It depicts the idea that less is more. The art gives you a clean, crisp, and timeless look. You can have it using a simple black rose flower with less shade and some geometric art at the stem. Getting is also cheap and less painful.
Black Rose Butt Tattoo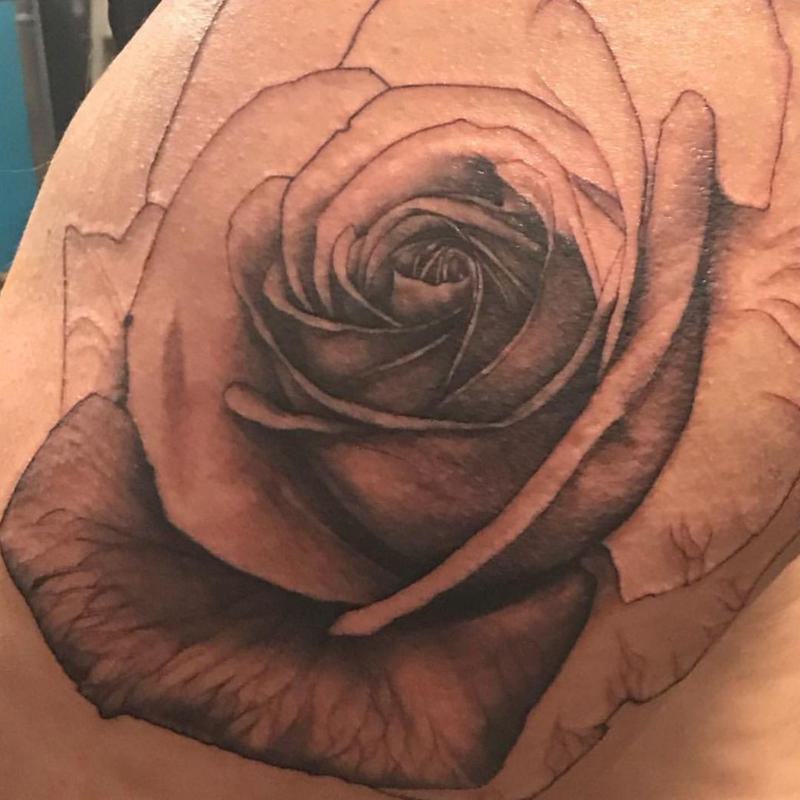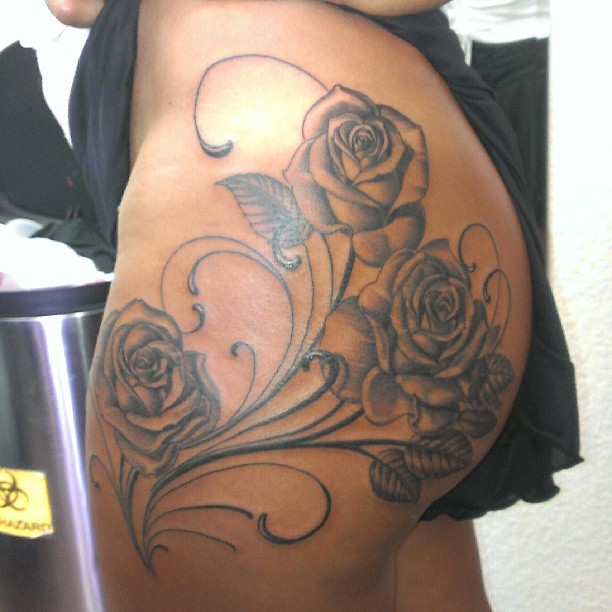 Like the black rose hip tattoo, this style allows you to hide it, but when you'll attract many eyes when you show it off. It's a design that has been most popular among ladies for many years. A woman with this design on her bum is full of love and emotions. Though it takes time to heal, it becomes great when ready.
FAQs
Do rose tattoos fade?
Yes, rose tattoos fade but only when you choose a colored design with much shade. So, you'll need to visit your artist after some time to recolor it.
Are rose tattoos manly?
Most rose tattoos make ladies look stunning, but you can as well rock them as a man. Place them on your biceps, chest, or back with dark black ink to make them more masculine.
Why are rose tattoos famous?
People love to have these designs because they carry a lot of symbolism. Also, roses are beautiful and less offensive.