Besides the beautiful skyline, museums, and cowboys, Dallas is home to a wide selection of tattoo parlors. These tattoo shops host some of the best top talents in the country who deliver stunning body art pieces that will meet your needs.
However, you can't just walk into any tattoo studio in Dallas for inking. Since a tattoo is a commitment, you need to find a parlor that's dedicated to turning your idea into reality and offering the best services possible.
In this comprehensive piece, we will break down the best tattoo shops in Dallas where you can add a permanent adornment to your skin. Let's begin.
10 Best Tattoo Shops in Dallas
Address: 13360 Preston Rd., Dallas, TX, 75240
Opening Times: Monday to Saturday: 12 pm–9 pm, Sundays: Closed
Specialties: Realism, Illustrative Black and Grey, Fine-Line Black and Grey, Neotraditional, Watercolor
Walk-Ins: No
Best Artists: Deanna James, Strawberry Jade, Taylor Phelps, Willow Webber
Located in North Dallas, Eden Body Art Studio hosts well-trained tattooists who focus on meeting the customer's body art needs. In fact, the owner of the studio, Deanna James has studied arts for 20+ years and she's been tattooing from the age of 7. Also, she has been a winner of Ink Master and even Dallas Observer Magazine named her the Best Tattoo Artist.
The tattoo parlor focuses on producing high-quality art and offering clients the best experience possible. Each tattoo is handcrafted to ensure you receive a one-of-a-kind, authentic, custom piece of art. Also, the studio boasts a welcoming staff, a clean environment, and it's committed to customer service.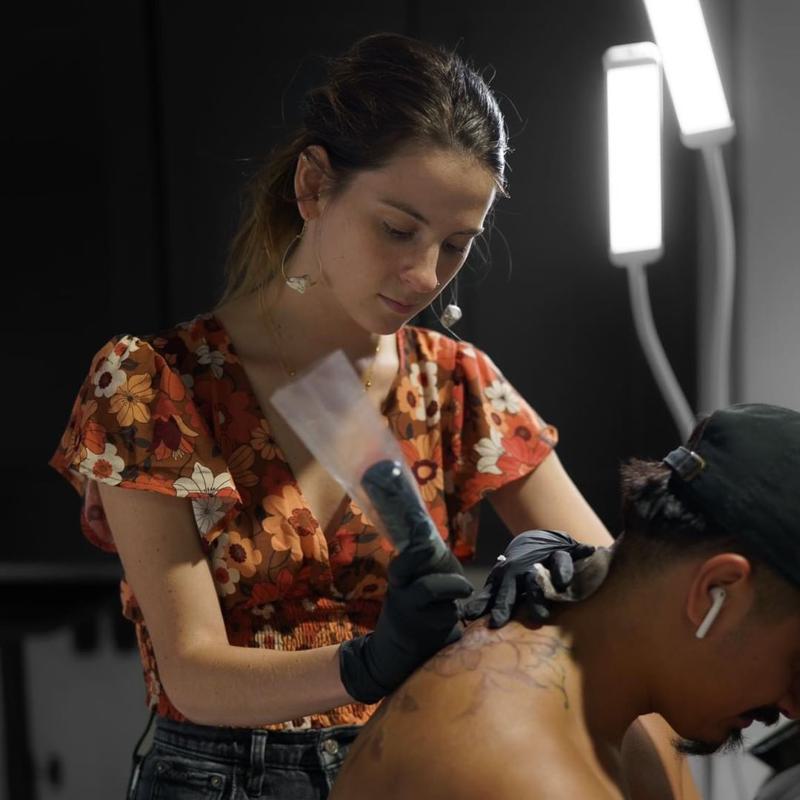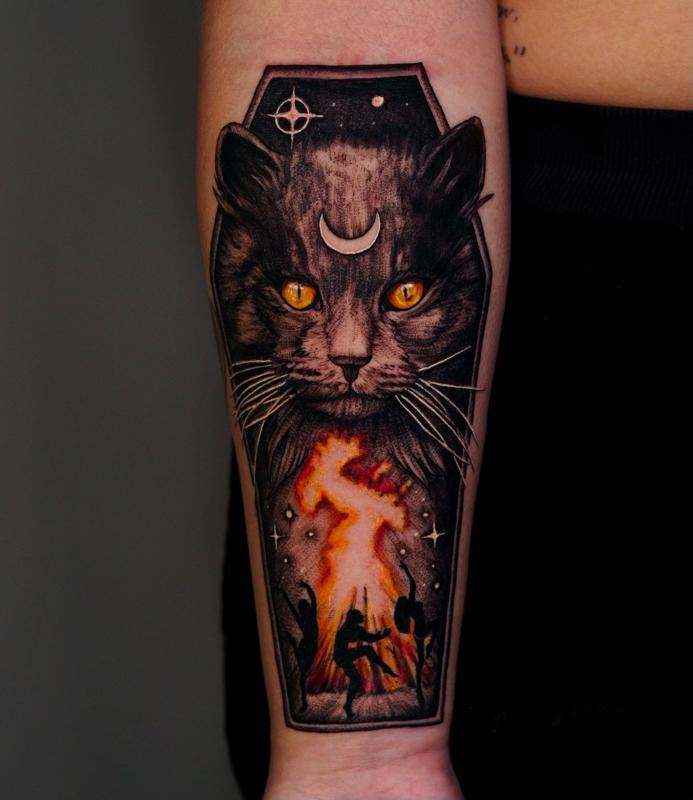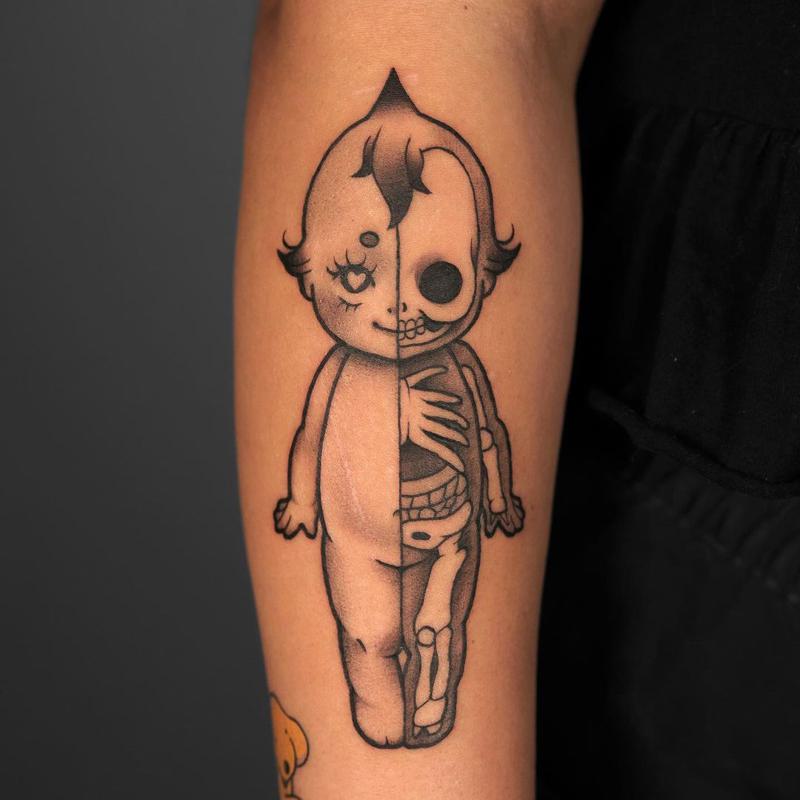 Address: 17370 Preston Road, Suite 510, Dallas, Texas 75252
Opening Times: Monday to Saturday: 10 am–7 pm, Sundays: Closed
Specialties: Japanese, Realism, American Traditional,
Walk-Ins: Yes
Best Artists: David Mushaney, Robert Hornbeck
Owned by Liz and Cookier Cook, and David and Ellen Mushaney, Rebel Muse Tattoo is perhaps the best custom tattoo parlor in Dallas. The studio prides itself on offering top-notch work in a clean, welcoming space.
Boasting over 20 artists, some well-known in the tattooing industry like Robert Hornbeck, the studio can provide any tattoo design you can think of from American Traditional to Realism and everything in between. Apart from North Dallas, Rebel Must Tattoo has other studios in Lewisville and Denver.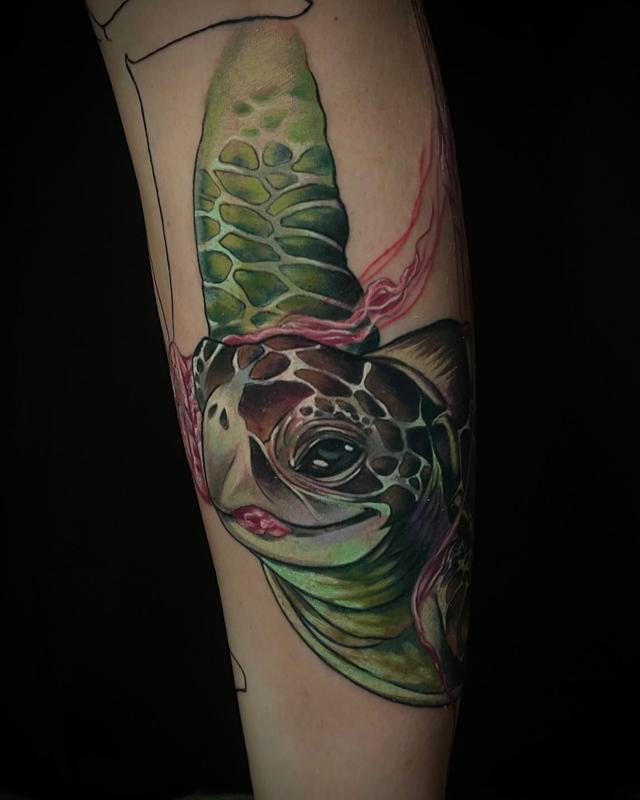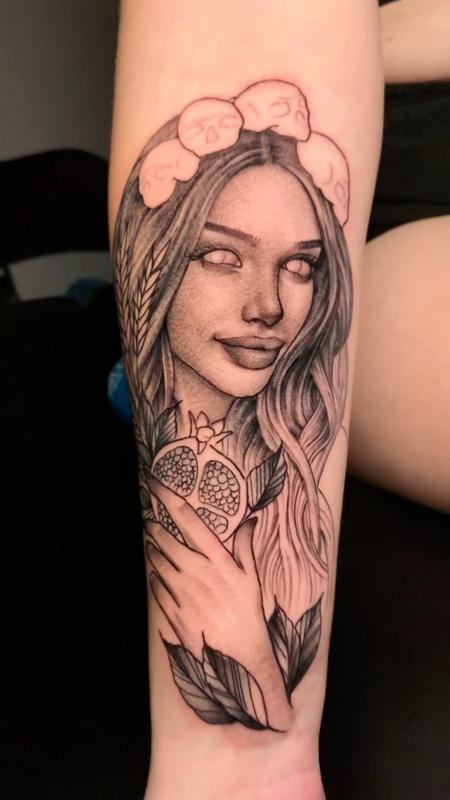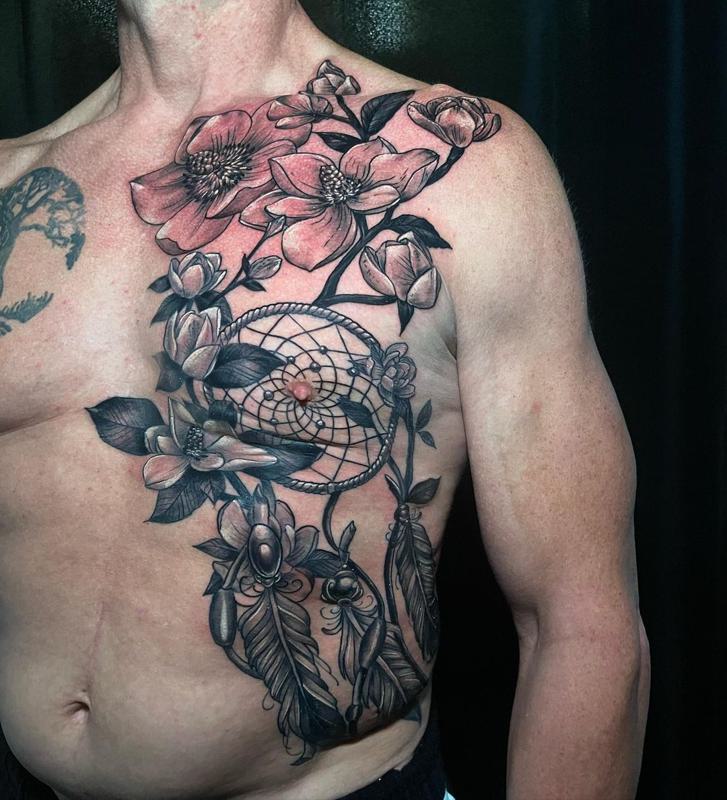 Address: 224 Sunset Ave Dallas, TX 75208
Opening Times: Sunday and Monday: Closed, Tuesday to Saturday: 11 am–7 pm
Specialties: Color, Realism, American Traditional, Black and Grey, Cover-Ups
Walk-Ins: Yes
Best Artists: Brian Leflore, Alden Mills, Robert Wingo
Another tattoo shop worth checking out in Dallas is Lady Magnolia. It's a vintage and cozy parlor owned by Bri Leflore and Alden Mills. With a peaceful vibe, the studio provides ink lovers with all tattooing styles at affordable prices.
Lady Magnolia prides itself on being able to accommodate customers' needs. The shop boasts several skilled artists who specialize in fine lines, bold colors, covers-up, florals, animals, etc. What's even better, through their website you can view each artist's portfolio, and if you like his/her work you can contact the artist individually.
And the best part is Lady Magnolia is near several restaurants, shopping centers, and entertainment spots. So, after your appointment, you can walk to the nearest destination to eat, shop or have some fun.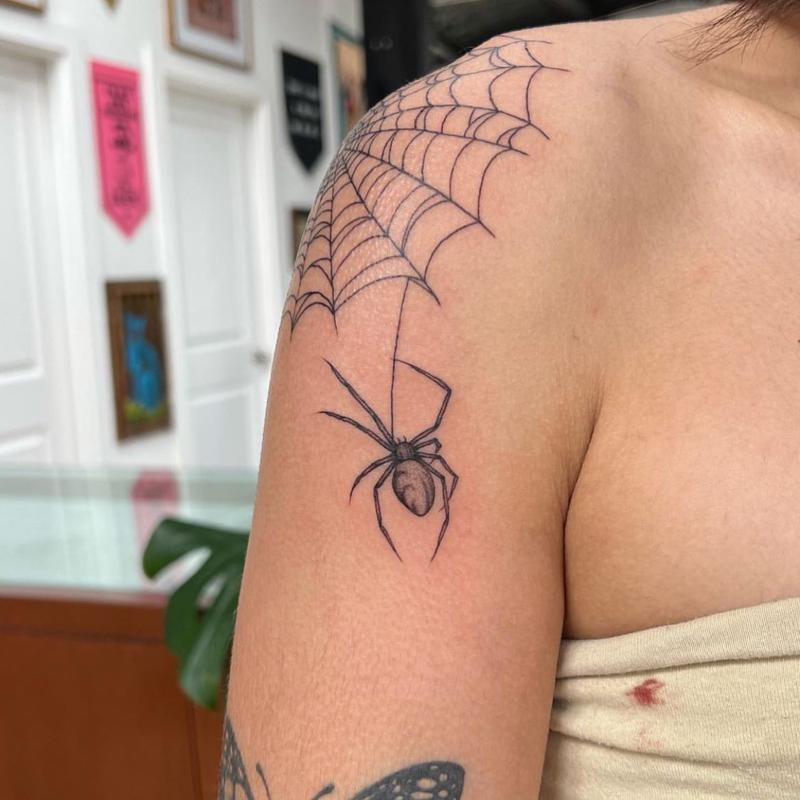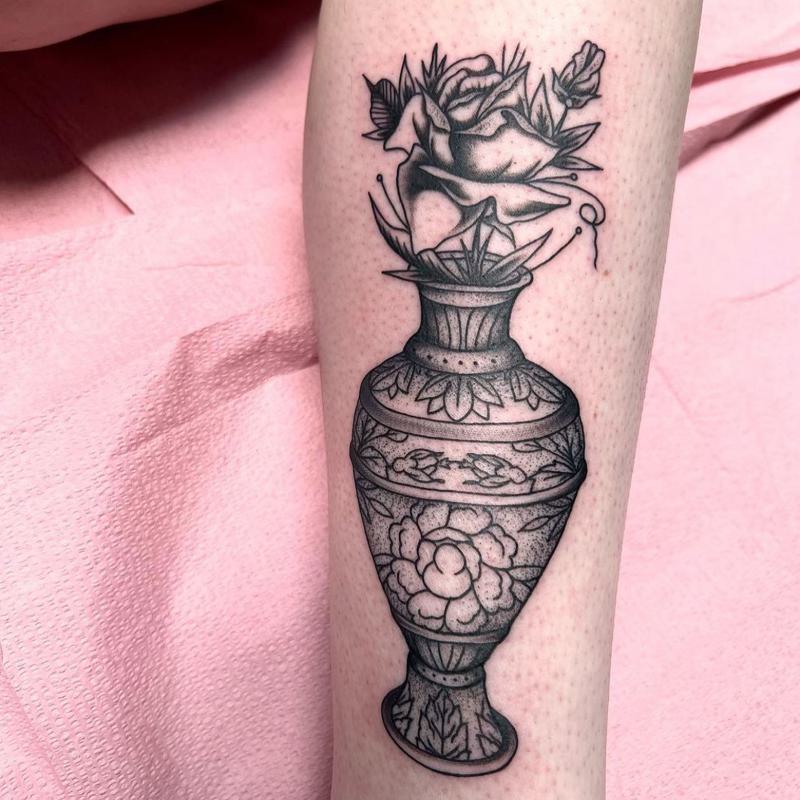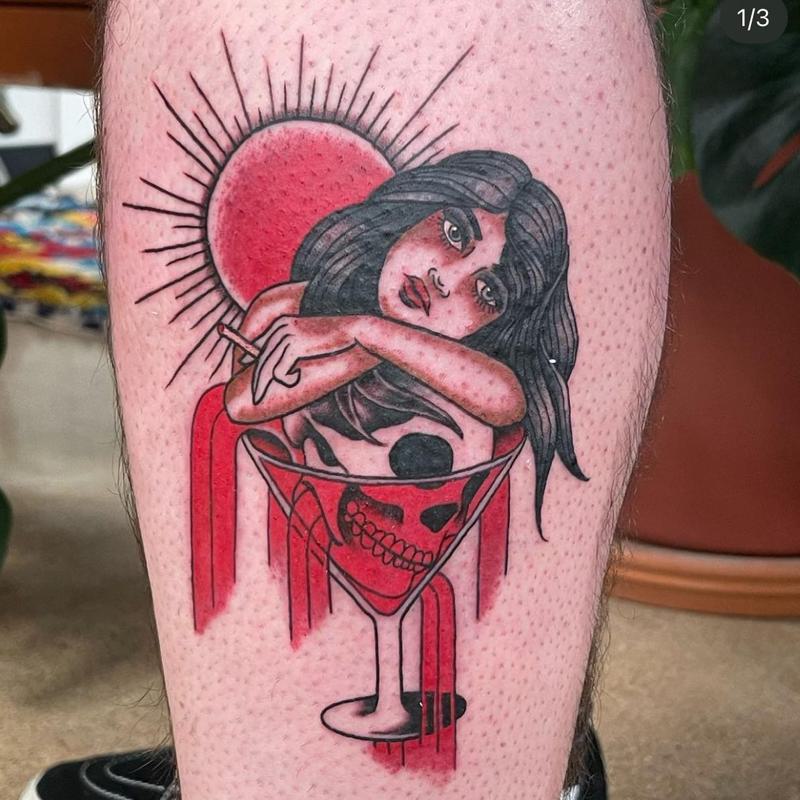 Address: 437 Singleton Dallas TX, 75212
Opening Times: Monday to Thursday: 11 am – 8 pm, Friday to Saturday: 11 am – 10 pm, Saturday: 2 pm–6 pm
Specialties: Geometric, Fine Lines, black and grey, bold colors tattoos
Walk-Ins: Yes
Set up in an old historic 1930 building, the Singleton Tattoo is just a walking distance from Ronald Kirk Pedestrian Bridge and Trinity Gloves. It's owned and operated by Enrique Bernal, famously known as EJAY. He's also a renowned tattoo artist in Dallas who can create a variety of tattoo styles, but he specializes mainly in black and gray and geometric styles.
Along with creating the best tattoos, Singleton tattoo studio exudes a welcoming and relaxed aura. The yellow building features comfortable coaches, Top Chico for you and your loved ones, and complimentary water. Visit their shop or official website to get a quote,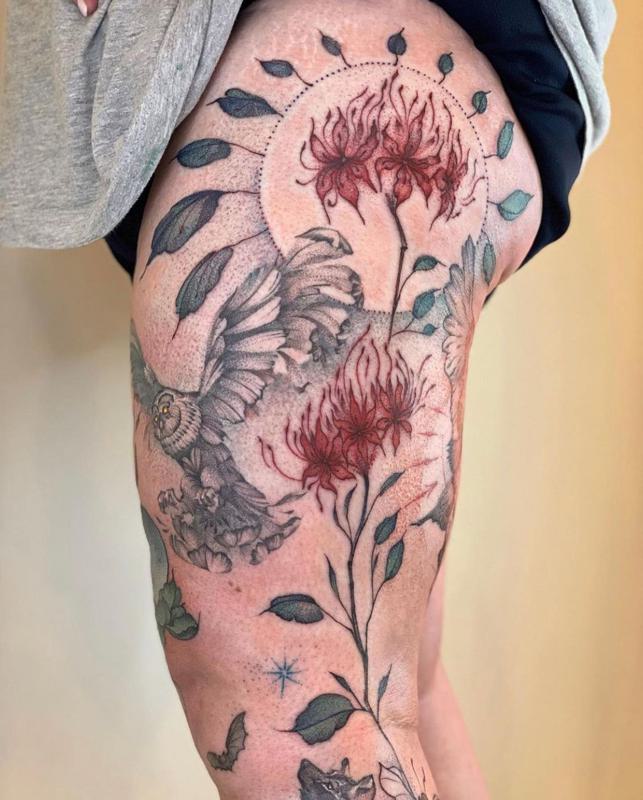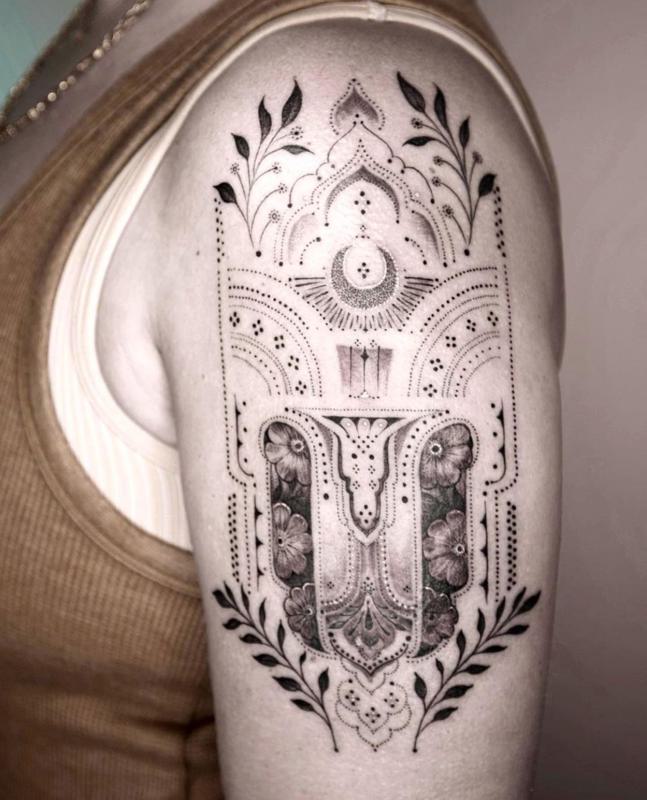 Address: 18110 Midway Road Dallas, TX 75287
Opening Times: Tuesday to Saturday: 1 pm–9 pm, Sunday to Monday: appointments only
Specialties: Black and Grey, Watercolor, Bold Colors, 3D, Cover-ups, etc.
Walk-Ins: Yes
Best Artists: Miles Becken, Lindsey Lane
Dallas Tattoo, founded by Travis Chick and Kayden DiGiovanni, has established itself as the industry leader in the Dallas tattoo industry since 2010. The studio stands out because it focuses on quality rather than money. The quality extends beyond their awesome tattoo designs to the customer service experience offered.
Like most tattoo shops in Dallas, the parlor hosts the best talents dedicated to converting your ideas into impressive pieces. All the tattooists have a strong passion for their craft and are committed to making clients feel comfortable and safe throughout the tattooing process. If you desire quality, professionalism, and creativity, consider booking an appointment with this well-established tattoo shop.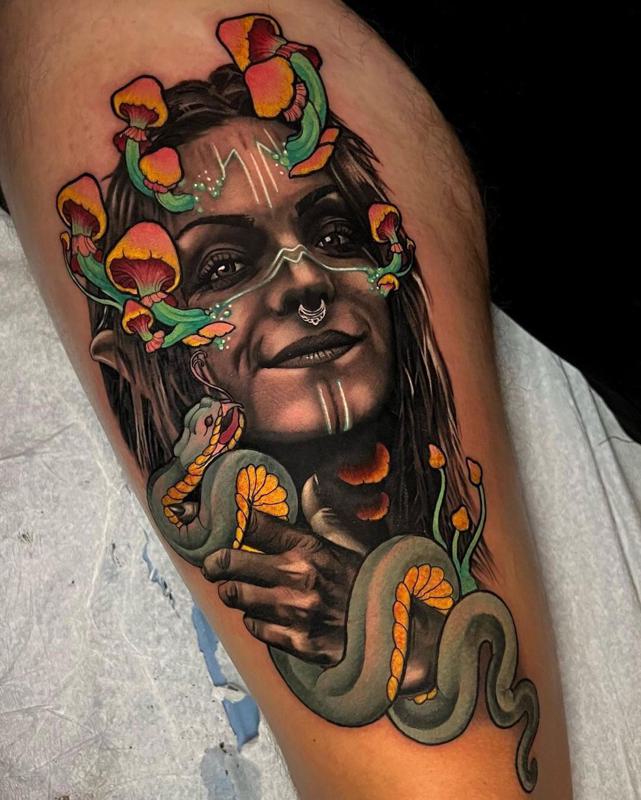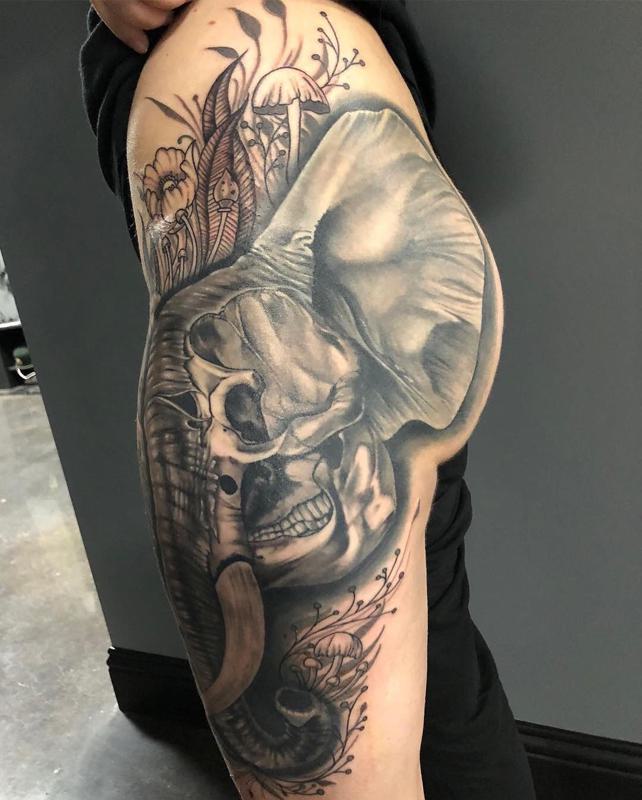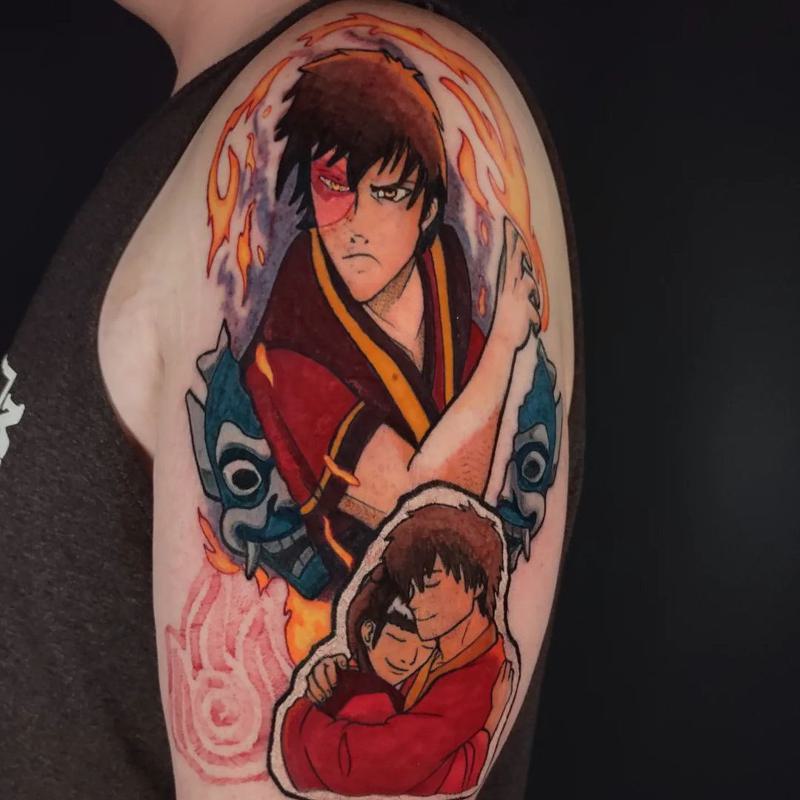 Address: 2712 Live Oak St. Dallas Texas 75204
Opening Times: Sunday to Monday: Closed, Tuesday to Saturday: 12 pm–8 pm
Specialties: Portrait, Black and Grey,
Walk-Ins: Yes
Best Artists: Rudy Hetzer, Ary Morssuza, Damian Reign
Dubbed the Original Dallas Tattoo studio, Dallas Tattoo, and Arts Company is one of the leading custom tattoo parlors and art galleries in Dallas. But don't just take our words for it. The tattoo shop got voted the Best Tattoo Studio in Dallas for seven years consequently: 2015, 2016, 2017, 2018, 2019, 2020, and 2021.
Launched in 2013, the tattoo shop put clients needs at the forefront and continuously focuses on delivering quality. Drive with the notion that "quality is a must, not an option", Dallas Tattoo and Arts Company offers top-class custom-designed art unique to each customer.
Let's not forget the cozy and peaceful environment that allows you to feel relaxed and safe while getting inked. The tattoo shop interior comes with a classy style and a unique vibe. Also, there's an art gallery, where you will discover arts created by artists from all over the nation. If that's not enough, the studio allows appointments and walk-ins.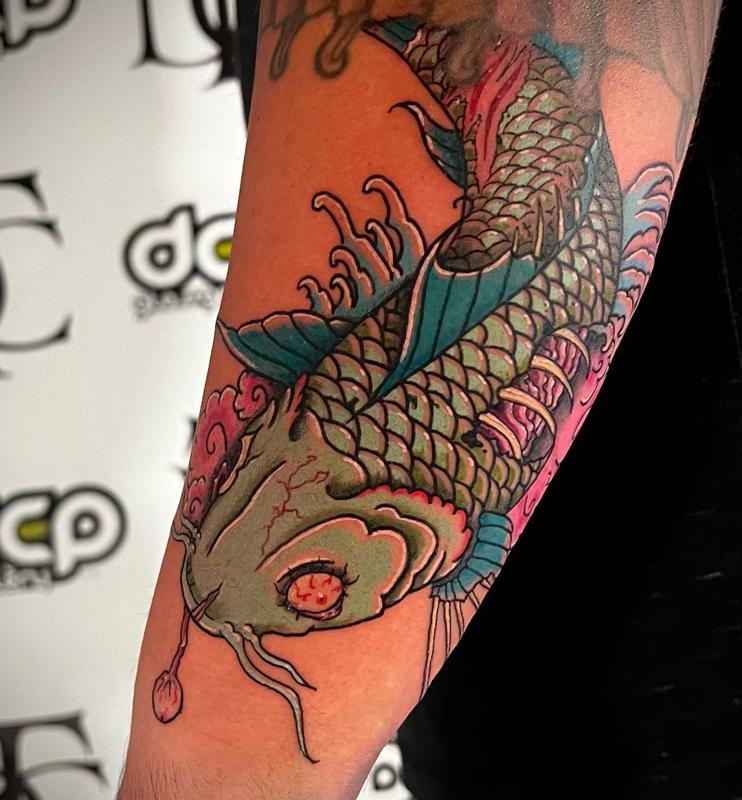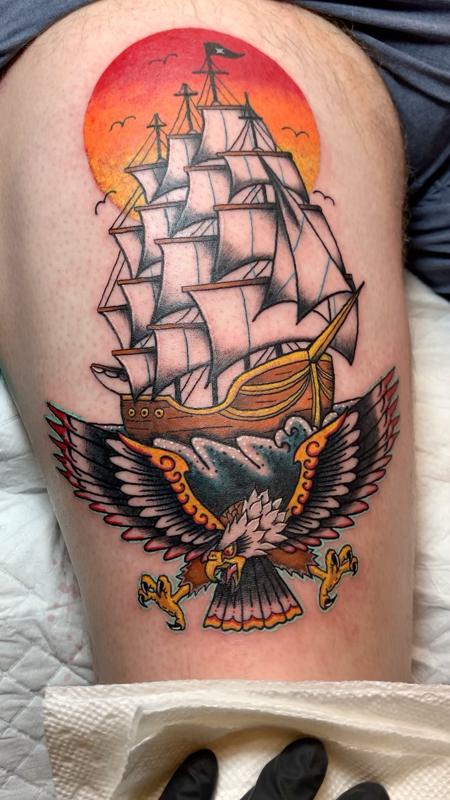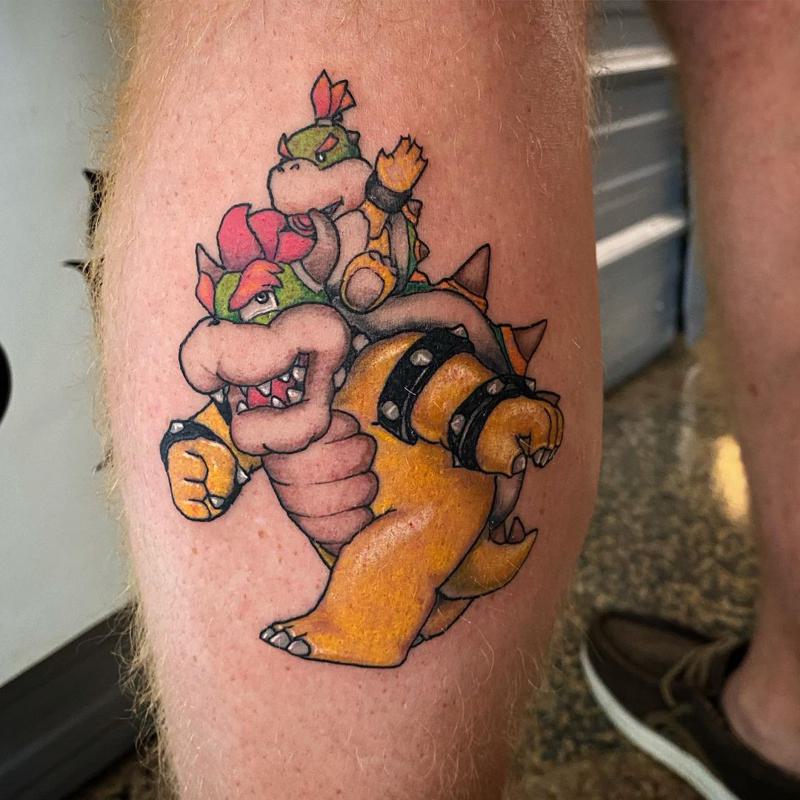 Address: 3120 Swiss Ave, Dallas, TX 75294
Opening Times: Sunday: Closed, Monday to Saturday: 11 am to 11:59 pm
Specialties: Black and Grey, Japanese, Illustrative Colors, Neo-traditional, Animals tattoos
Walk-Ins: No
Best Artists: Tiffer Wright, Billy Weigler, Lorenzo Lopez
If you desire a revolutionizing tattooing experience, visit Folklore Trading Co. The tattoo shop gives a Japanese dollar store combined with an antique shop vibe.
Tiffer Wright, one of the Ink Master season 11 contestants, and Billy Weigler co-founded the tattoo parlor. Tiffer specializes in neo-traditional tattoos while Billy focuses mainly on an illustrative color tattoos, plus black and gray work.
But the interesting part is that the studio regularly hosts the best artists from the world for guest spots. So if you're lucky, you might get inked by a world-renowned artist. However, you might need to make an appointment. Luckily, the studio updates its Instagram feed whenever a guest tattooist is coming to town.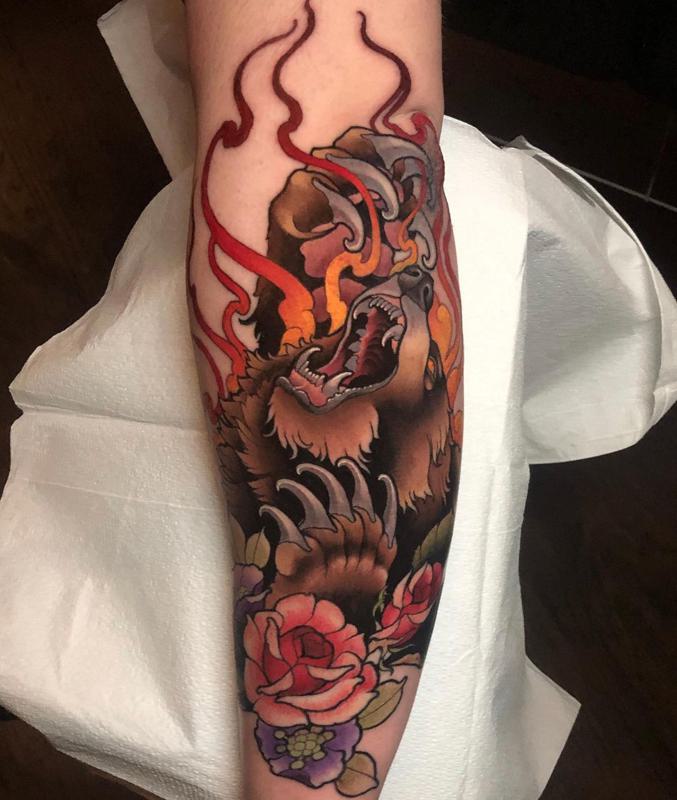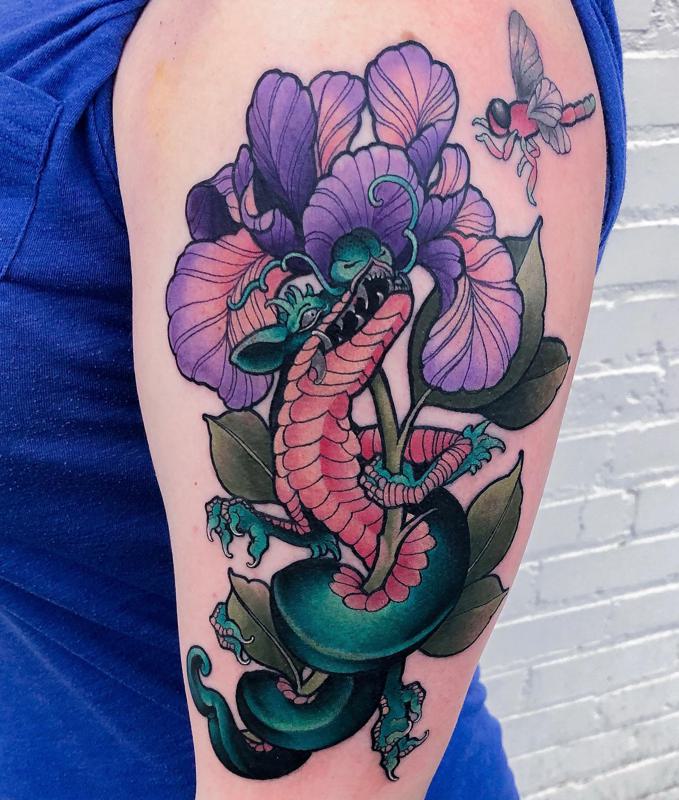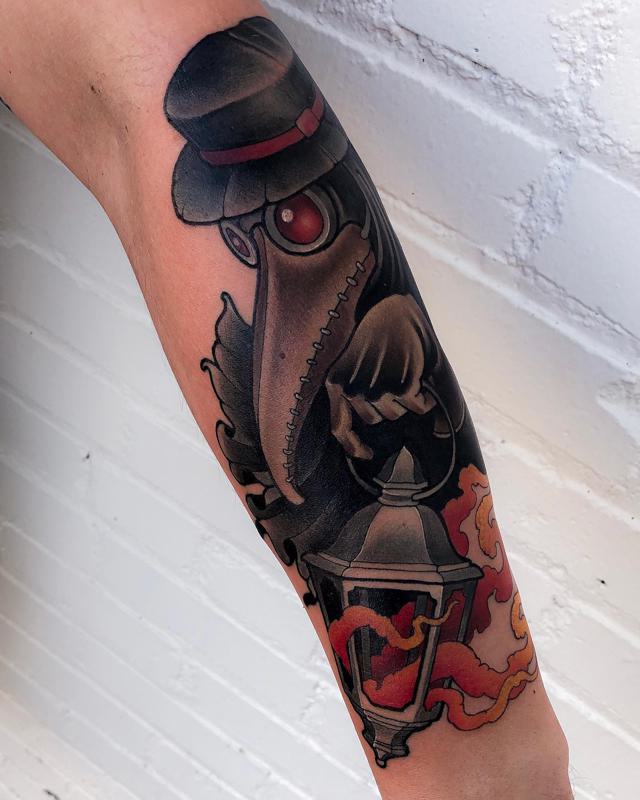 Address: 2406 N Henderson Ave, Dallas, TX 75206
Opening Times: Tuesday to Friday: 1 pm–8 pm, Saturday: 12 pm–8 pm,
Specialties: Fantasy, Realism, Black and Gray, Illustrative, Cartoon, Abstracts Tattoos
Walk-Ins: Yes
Established in 2013, Gold Dust Tattoos & Fine Art takes tattooing to a whole new level. Working with multifaceted artists and art lovers, the studio ensures clients receive quality work in a peaceful and safe environment.
Like most Dallas tattoo shops we've mentioned above, this custom tattoo parlor supports walk-ins and appointments alike. You can also visit Gold Dust Tattoos & Fine Art's official website for a virtual tour of the studio.
The shop prides itself on striving to create a community of culture and creative expression and employing the best tattoo artists in Dallas (you can view some of their work and style preferences at the studio's website).
Whether you desire a black & grey or color realism tattoo, it's safe to say Gold Dust Tattoos & Fine Art got you covered. The shop offers versatile tattooing styles that range from original tattoos to cover-ups. If you need a new tattoo or don't like your current piece, visit this studio to experience transformation.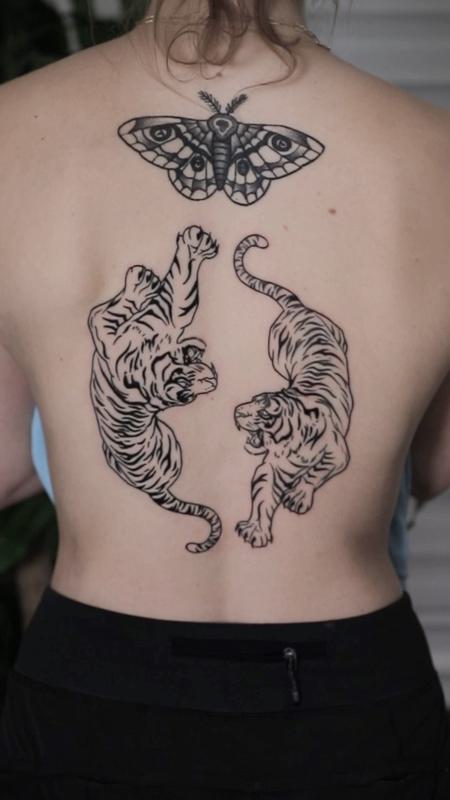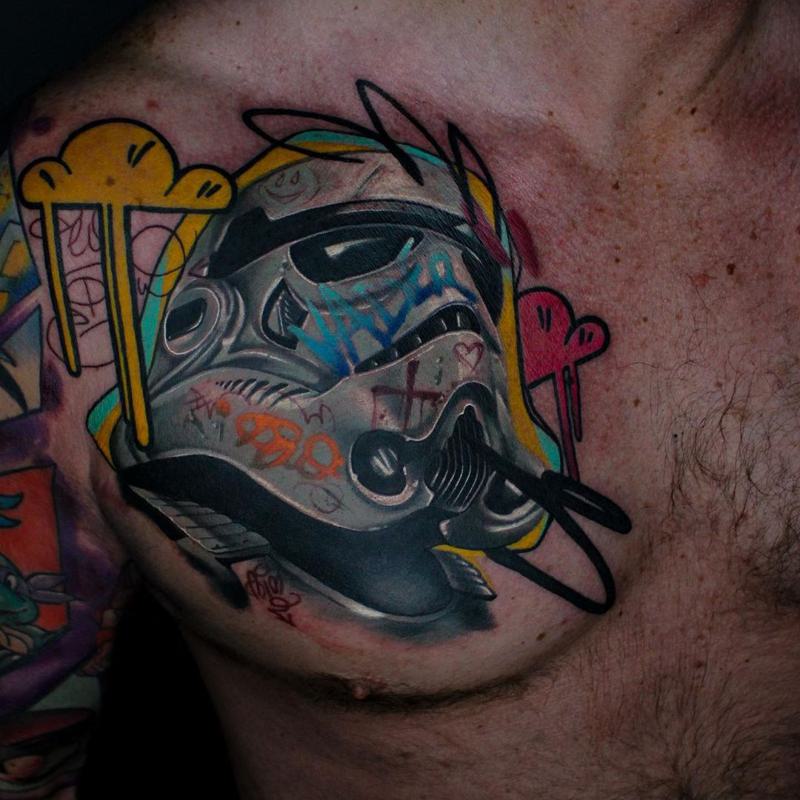 Address: 114 Parkhouse St, Dallas, TX 75207
Opening Times: Monday to Saturday: 2 pm to 10 pm
Specialties: Geometric, Realism, Black and Grey, Floral, Watercolor
Walk-Ins: No
Best Artists: Jason Call, Shanti Cameron, Ana Reyes
Pristine Ink is arguably the youngest tattoo studio on our list. It was by the best tattoo artist in Dallas, Jason Call, who specializes in geometric tattoos. Other great tattooists also reside in this private tattoo parlor like Shanti Cameron, a multi-award color tattoo artist.
Although the studio lacks an official website, you can view Pristine Ink's portfolio via their official Instagram page. Also, the shop doesn't allow walk-ins. So, you need to make an appointment.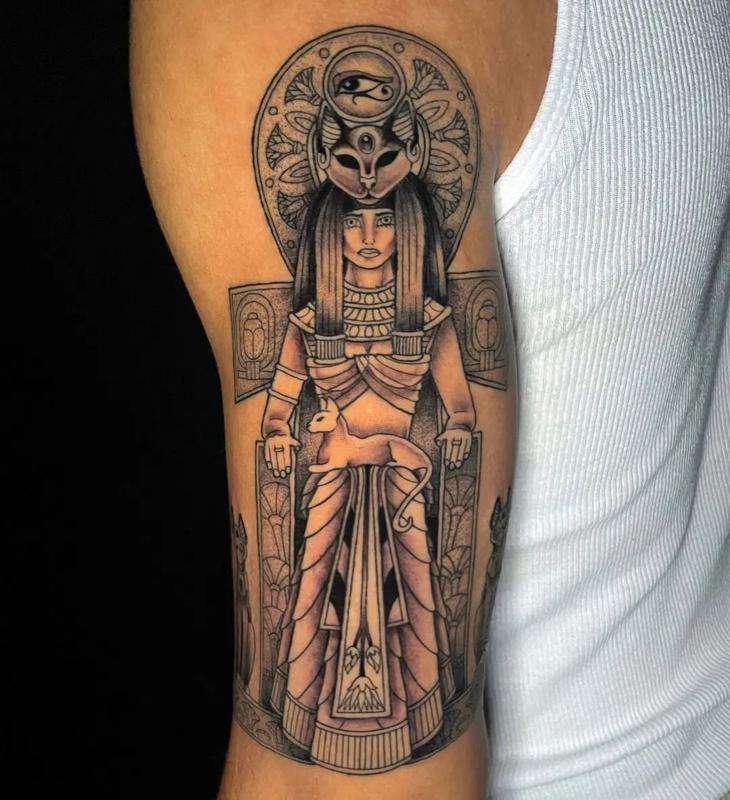 Address: 2811 Elm St, Dallas, TX 75226
Opening Times: Sunday to Thursday: 2 pm–12 am, Friday to Saturday: 12 am -12 am
Specialties: American Traditional, Japanese Style, Black and Grey, large and small Tattoos
Walk-Ins: Yes
Best Artists: Carl Hallowell, Joe Haasch, Jacob Young, Chris Erickson
Elm Street Tattoo got established in 1996 by a group of friends who shared the same interest in creating a tattoo studio with a standard above the rest. More than 20 years down the line, the quality of services offered by the shop has remained the same.
Because of this, Elm Street Tattoo has established itself as the one-stop destination for ink lovers in Dallas. It focuses on delivering the best customer experience in a clean environment and maintaining the safety of its clients.
Operated by Owners Oliver Peck and Dean Williams, the studio employs professional and certified tattoo artists. Currently, Elm Street Tattoo features 14 artists who can adopt a variety of styles from Japanese to American Traditional. Apart from that, the parlor host guest artist from around the globe every year.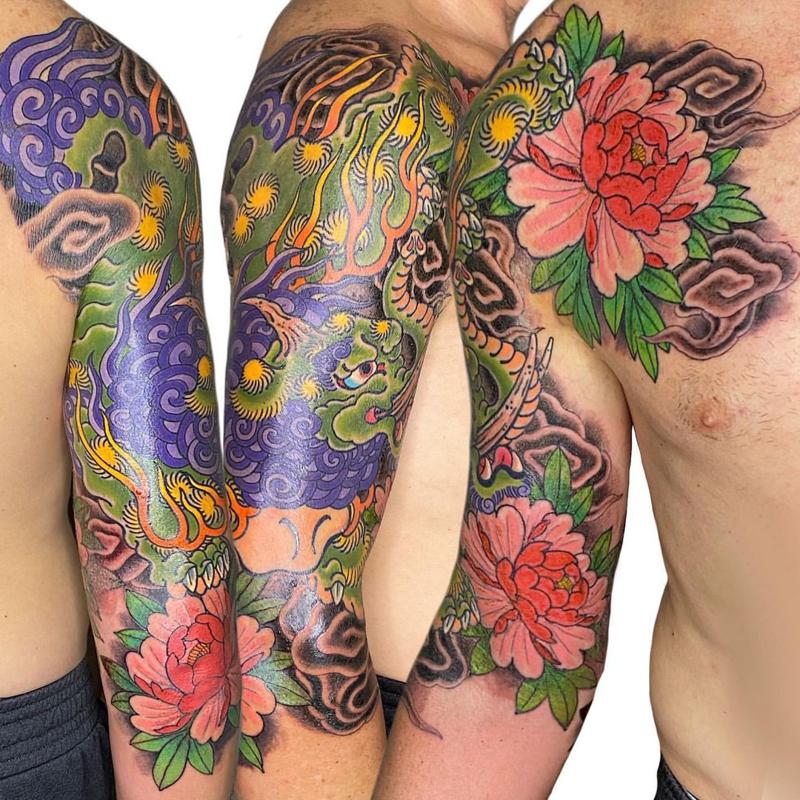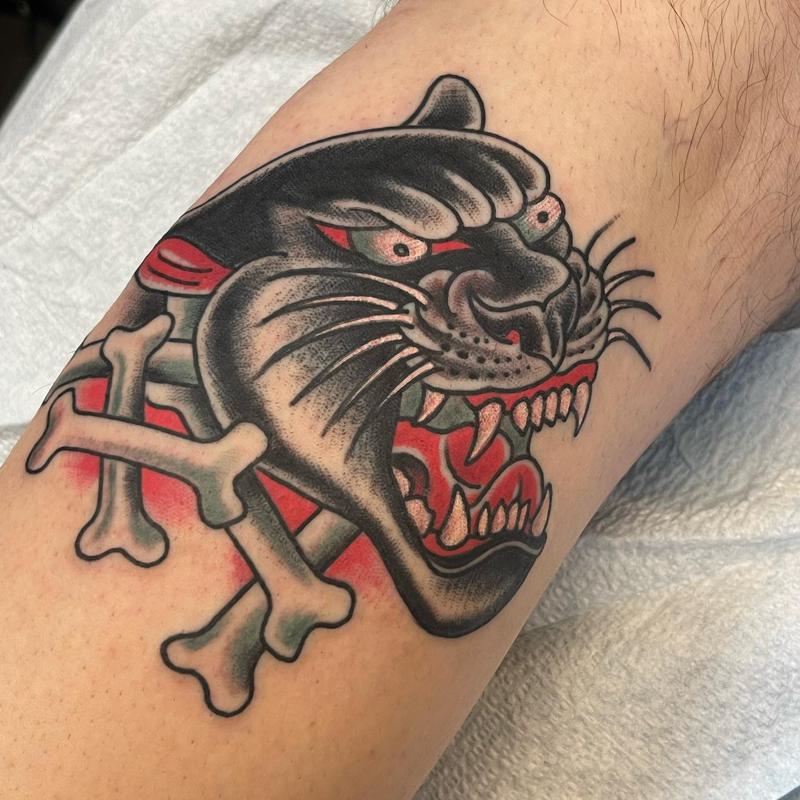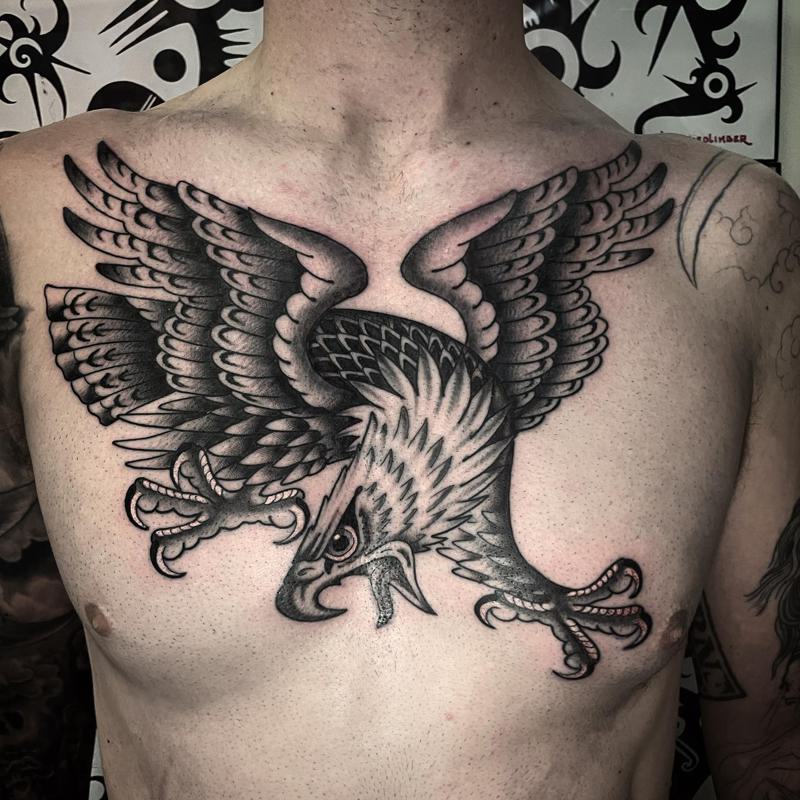 Read More:
Frequently Asked Questions
What Are the Best Cheap Tattoo Studios in Dallas, TX?
There are very few things you can get away with buying on the less expensive side, like chips or burgers. But most people avoid going cheap with tattoos. Tattoos are a permanent expression of your individuality and personality. So, it makes sense to invest a lot in it.
Also, tattooists spend several years honing their skill. As such, the price they will charge for the tattoo will reflect their skill level and experience. That explains why the best tattoo artist tends to charge a lot.
Nevertheless, if you're on a budget, there are few tattoo studios in Dallas that will meet your body art needs. They include, Gold Dust Tattoos & Fine Art (minimum for a tattoo is $80) and Elm Street Tattoo (minimum for a tattoo is $100).
Can I Bring Friends or Kids with You to Dallas Tattoo Shops?
Most Dallas Tattoo Shops don't allow minors and children under any circumstance. Sure, you can bring a friend, but it's wise to come with one or two friends and they might have to wait behind the counter.
Do I Need an Appointment for Dallas Tattoo Studios or I Can Just Walk-in?
Most tattoo parlors we've listed offer both walk-ins and appointments except Eden Body Art Studio, Folklore Trading Co, and Pristine Pink. But keep in mind walk-ins are offered on a first come first serve basis and depend on the volume the shop can handle. Also, most tattoo studios in Dallas prefer appointments for large-scale projects and complex tattoo designs.
Bottom Line
That marks the end of our guide. Although we've not mentioned other amazing tattoo shops in Dallas, the listed offer high-quality tattoo in a welcoming and clean environment. Furthermore, they boast a welcoming staff and focus on delivering the best tattooing experience possible for clients.
That said, research the studio and its artist first before making an appointment or walking in. Check the shop's online profiles on Facebook, Instagram, and Google reviews. Don't forget to view the tattoo artists' portfolios too. As such, you can know what you will get and how much the service will cost.