What comes to your mind when you think of Kansas City? Jazz and barbecue, right? Well, there's lots to love about this amazing city than music and smoked meat.
Kansas City is home to more the 200 breathtaking fountains, world-class museums, galleries, and theaters. Besides its cultural offerings, the area boasts pretty neighborhoods and breathtaking locations that will keep you hooked.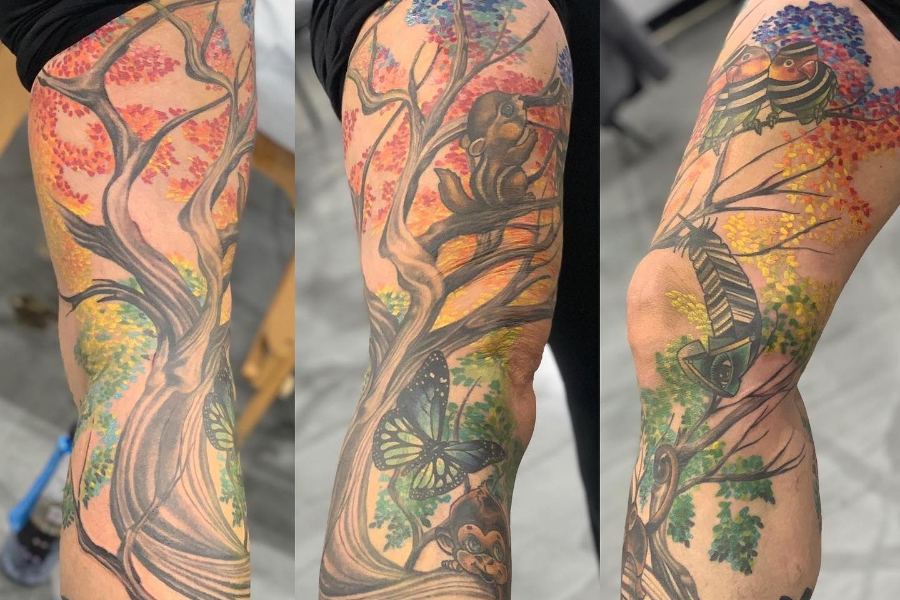 For tattoo lovers, Kansas City is the ideal vacation destination. It boasts longstanding impressive tattoo shops that specialize in a wide variety of styles and custom designs. So, whether you're looking for traditional American tattoos, photo-realism, three-dimensional or Japanese pieces, these shops got you covered.
But remember, not all tattoo shops are equal. That's why you should always opt for reputable studios and skilled professionals who can leave you with stunning artwork. With that in mind, this best tattoo shops Kansas City article highlights the top studios to bring your dreams into existence. Let's check them out!
Best Tattoo Shops in Kansas City
Address: 711 Leavenworth Road Kansas City, KS 66109
Opening Times: Tuesday to Saturday: 11 am–7 pm, Sunday and Monday: Closed
Specialties: Traditional, Horror, Tribal, Japanese, Asian, Realism Tattoos
Walk-ins: Yes, Booked by appointments online or in-person
Dragonfly Tattoo Studio (DTS) first opened its door in Kansas City in 1997. Twenty-five years down the line, it has grown into one of the most trusted and reliable tattoo studios in the city. Owned by Troy (a tattoo artist with over 30 years of experience), the studio offers a clean, bright and safe space to meet all ink lovers' needs or desires.
Dragonfly's team comprises talented artists who provide all styles of tattoos, from minimal designs to specific portraits to offer customers the best experience possible. They leverage outstanding and excellent quality tools and equipment to ensure their tattoo designs tell a story the way the clients want it told.
While you might not find lots of bells and whistles at this tattoo destination, you will interact with honest individuals, share some good conversations and leave with a stunning tattoo. Even though DTS prefers in-person or online appointments, it welcomes walk-in clients for its convenience.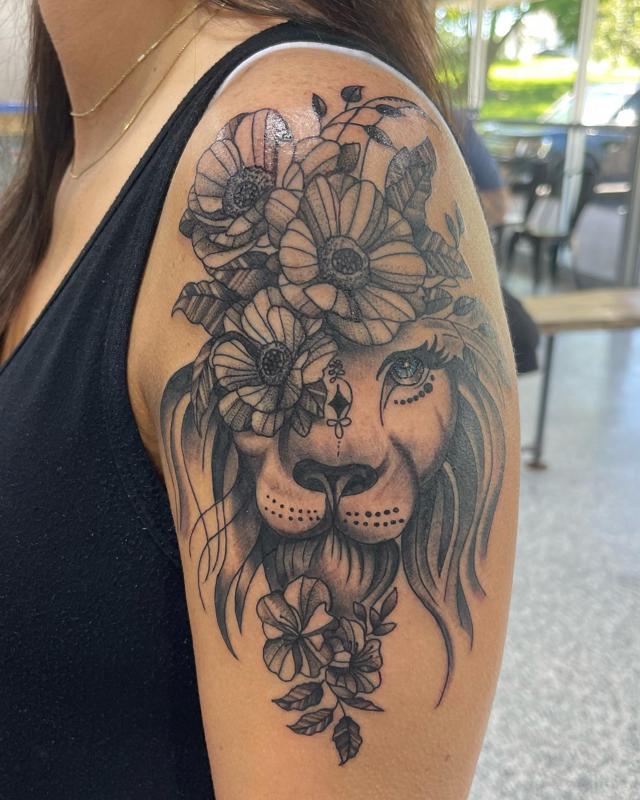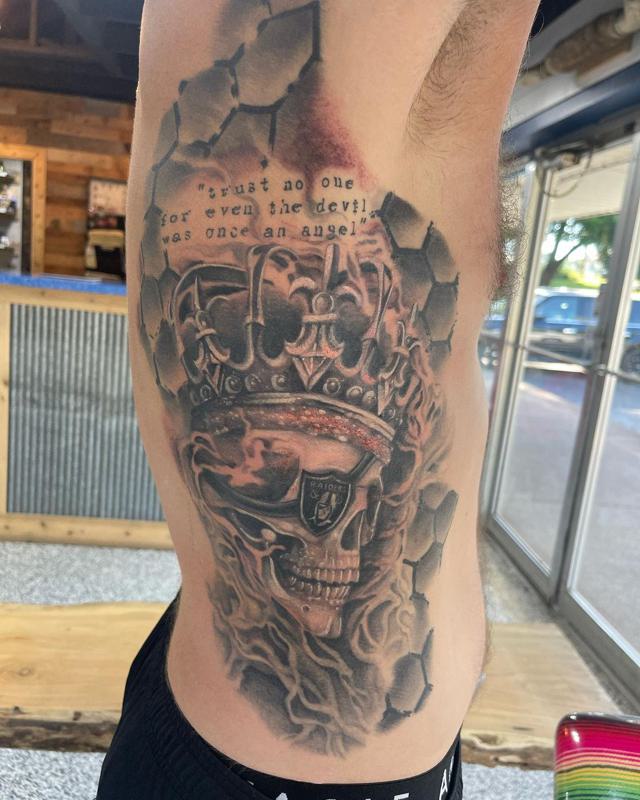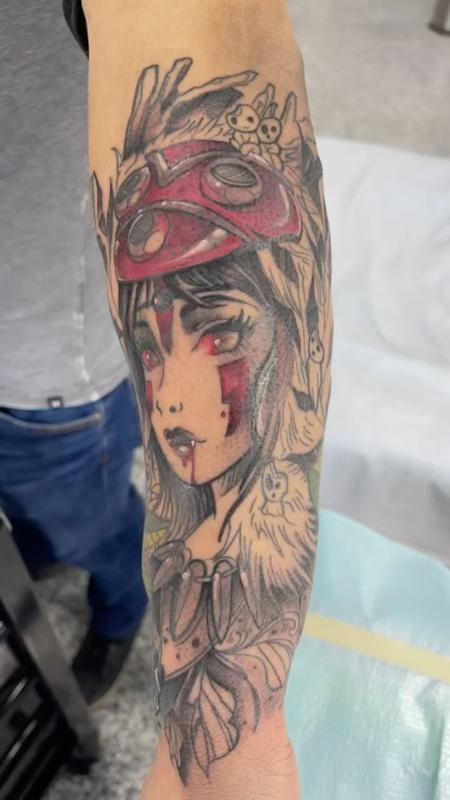 Address: 6909 Johnson Drive, Mission, Kansas City, KS 66202
Opening Times: Tuesday to Saturday: 12 pm – 8 pm, Sunday and Monday: By Appointment
Specialties: Religious, Illustrative, Memorial, Watercolor, Japanese Art, Portraits, Realism, Asian
Walk-Ins: Yes
Best Artists: Sean Gilbert, Devon Beyer, Vince DiGirolamo "Debbie"
Since its establishment in 2011, Headless Hands Custom Tattoo studio has delighted clients in Kansas City with top-notch tattoo work. The mission-based studio features highly skilled fine line tattoo artists Kansas City who deliver unique tattoo experiences. Besides that, they're trained in proper and safer tattooing to ensure customers stay safer at all times.
One unique aspect of the studio is that it's spacious, warm, and friendly to ensure clients feel comfortable. What's more, you can take your own tattoo ideas in any material, such as t-shirt designs or printouts, and the artist will create a one-of-a-kind tattoo for you. Plus, the studio will offer you a free consultation to help you set your body art up for success.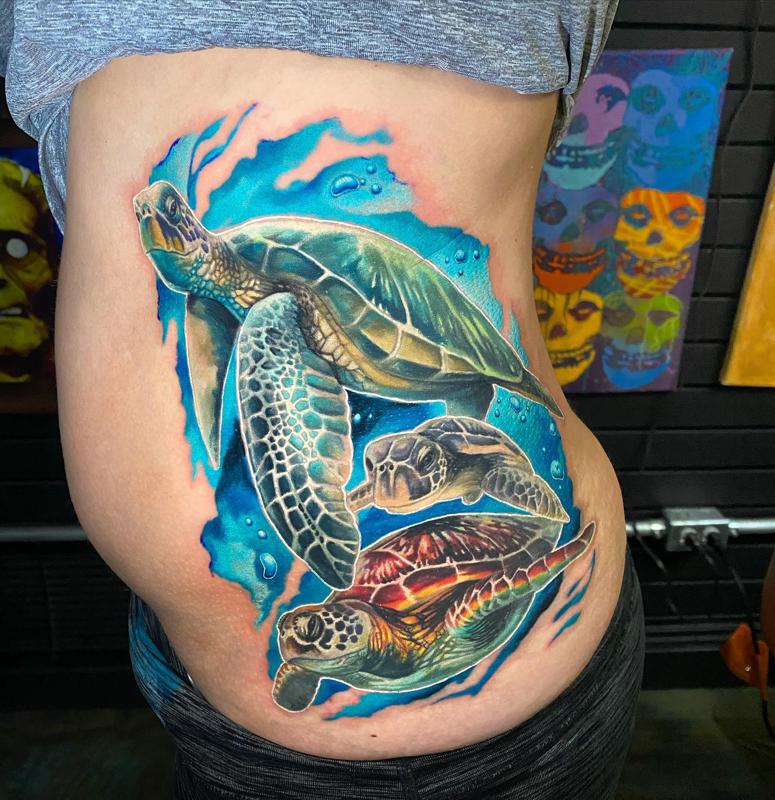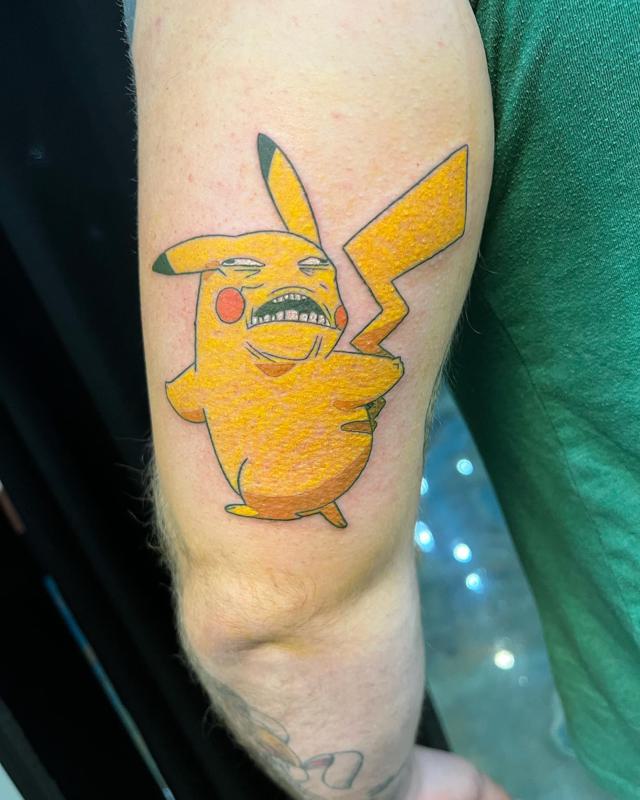 Address: 6805 North Oak Trafficway Gladstone, MO 64118
Opening Hours: Sunday to Thursday: 11 am–9 pm, Friday and Saturday: 11 am–11 pm
Specialties: Traditional and Japanese Tattoos
Walk-Ins: Yes
Best Artists: Brennan O'Rourke, Shannon Healey, Nick Hart
A-1 is another well-established tattoo studio in Kansas City. Brennan O' Rourke founded the studio in 1993 to offer clients' professional body art that they can be proud of. The studio offers everything tattoos, from large-scale and small-scale tattoos to several high customized ink works and cover-ups.
With over 20 years of experience, A-1 Tattoo shop promises you the best American Traditional and Japanese styles tattoos that will make you stand out. Their knowledgeable, down-to-earth, and easy-to-get-along team of artists ensures every client enjoys a personable and comfortable experience in a peaceful environment. These experts are trained in inking a variety of tattoo styles (vintage and hand-drawn artworks), sizes (large and small-scale), and colors based on your tastes and preferences.
The best part is you can make an appointment with Brennan and his team in person anytime. They also accept walk-ins.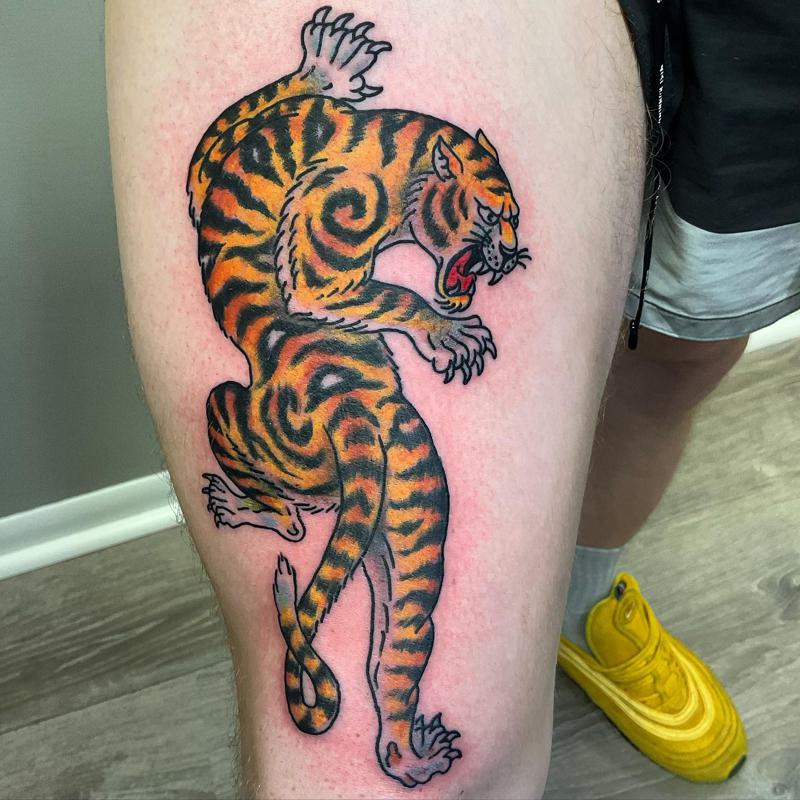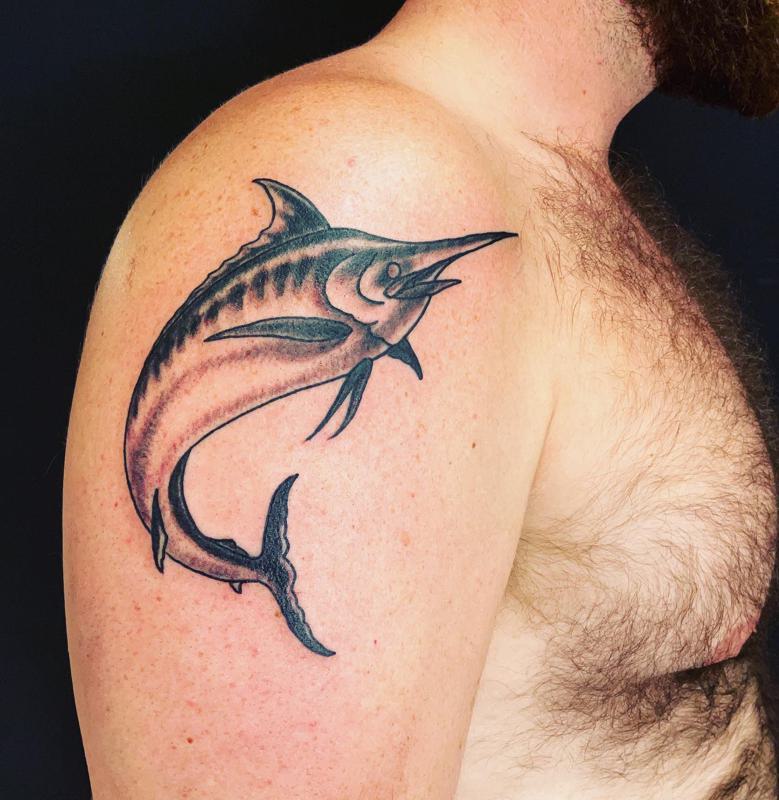 Address: 3111 Wyandotte Street Suite 207 Kansas City, MO 64111
Opening Hours: Tuesday to Saturday: 12 pm- 8 pm
Specialties: Black and Grayscale, intricate geometric, illustrative neo-traditional tattoos, etc.
Walk-Ins: Yes
Best Artists: Kody Miller, Nathan Rice
Another tattoo shop in Kansas City worth checking out is the Hand & Dagger Tattoo studio. Located in the heart of the city, Hand & Dagger puts the needs of the clients at the forefront. Besides offering the best body art, it ensures customers remain comfortable throughout the tattooing process. In fact, you can watch a movie, listen to music, or even drink your favorite beverage as the tattoo artist work on your piece.
The shop is also home to skilled, talented tattoo artists Kansas City who guarantee you the best work by customizing each tattoo to meet your needs. They can create a wide array of inking styles, including script, color, American, blackwork, etc.
During consultations, the artists will go over your inking ideals in detail to ensure it's the right piece for your skin before you can make an appointment. And although the shop accommodates walk-ins, it is usually a first come first serve basis.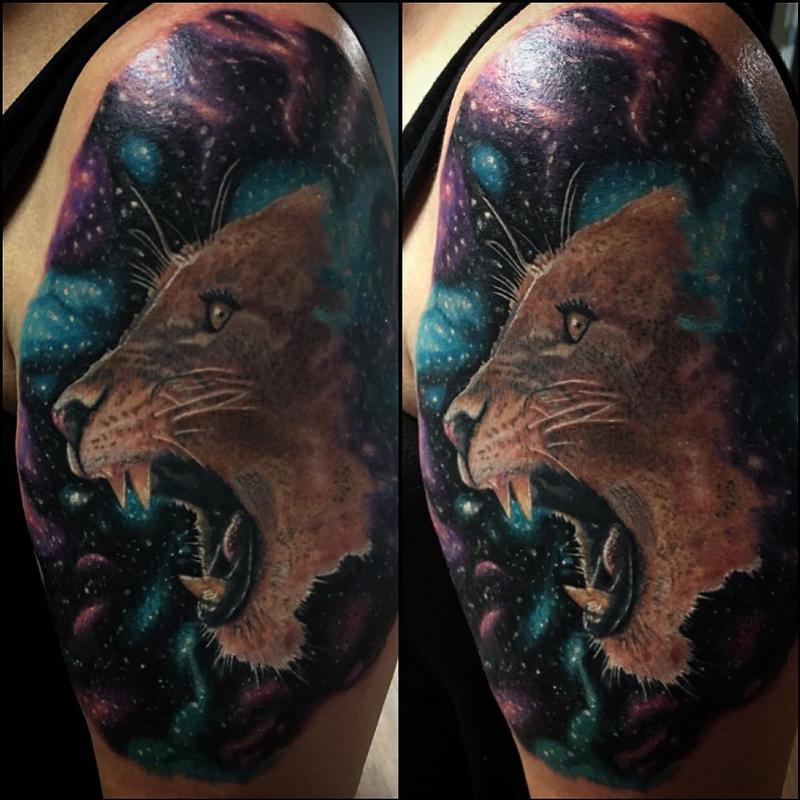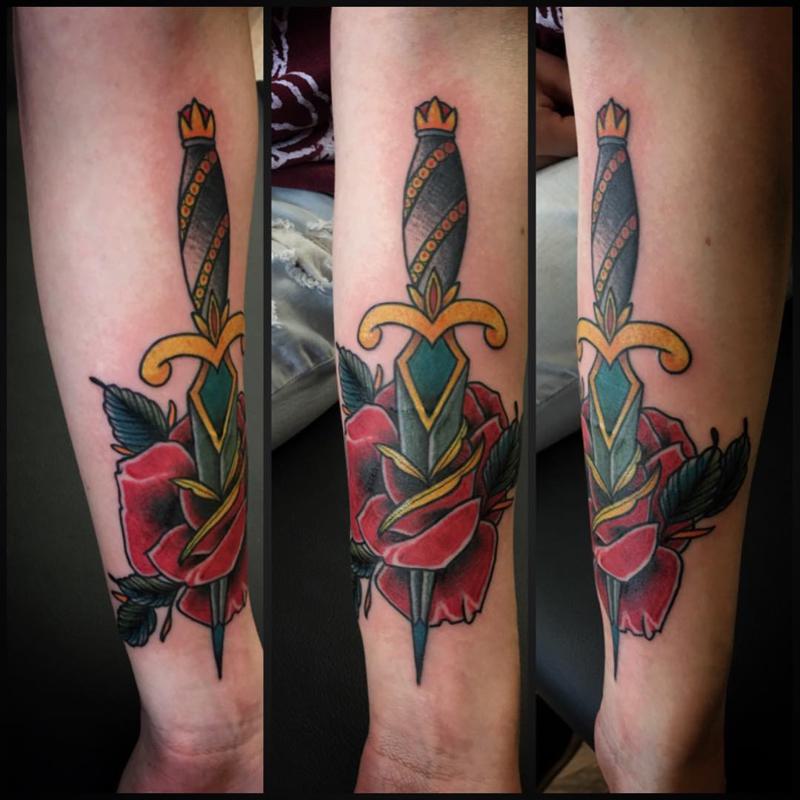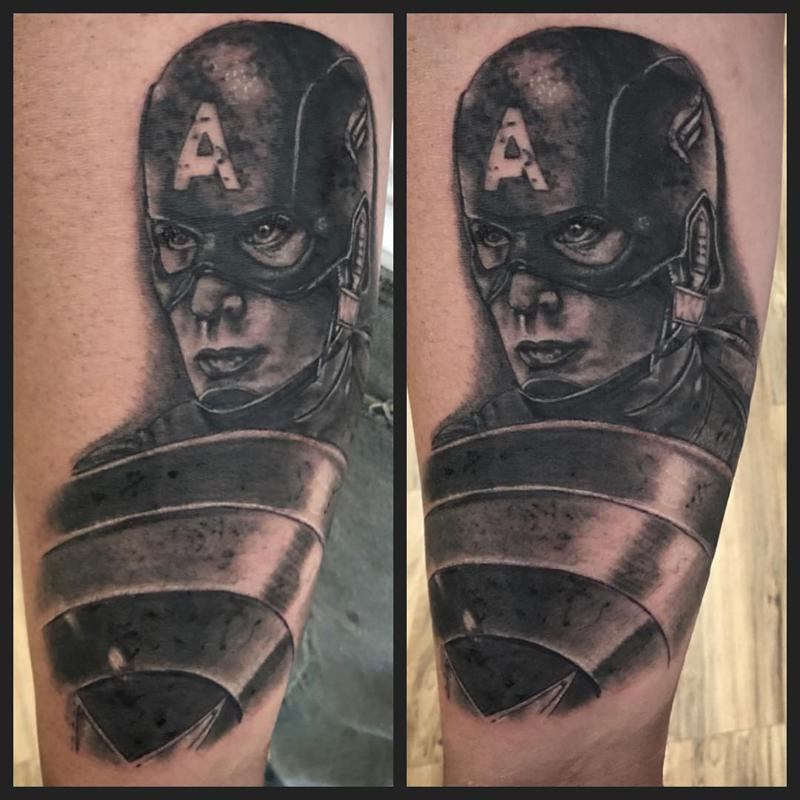 Address: 4470 Rainbow Boulevard, Kansas City, KS 66103
Opening Hours: Tuesday to Saturday: 12 pm–7 pm, Monday: Appointment
Specialties: Black and Grey, Animal, Scrip & Portrait, Mandala, Custom Illustration, Color Work, etc.
Walk-Ins: Yes
Dear You Tattoo is among the best walk-in tattoo shops Kansas City. Founded by Amber Lea in 2017, the studio provides customers with a safe and friendly environment to get their bodies tattooed. It boasts several skilled and talented artists who specialize in a variety of tattoo styles. These individuals will treat you like a person and not an object, and they will take their time to create a custom piece that aligns with your needs for the best experience.
What's even more interesting, if the tattoo shop cannot help you create your preferred style, you will get referred to another trusted member of the tattoo community. Dear You Tattoo believes everyone should receive inking services from individuals who respect them, their art choices, and the boundaries between clients and artists.
In addition, the shop always welcomes walk-ins and provides clients with ample parking space.
https://www.instagram.com/p/CfUN91trS6W/?hl=en
https://www.instagram.com/p/CfttQ3PL8CL/?hl=en
https://www.instagram.com/p/Cd6H1bpr0Nv/?hl=en
Address: 9930 Holmes Road, Kansas City, MO 64030
Opening Hours: Sunday to Wednesday: 11 am–10 pm, Thursday to Saturday: 11 am–12 am
Specialty: American Traditional, Graphic Design Oriented, Celtic, Micro Tattoos
Walk-Ins: No
Best Artists: John Kroll, Loran Smith, Sean
Beautiful Body Tattoo and Piercing is a no-nonsense studio specializing in custom tattoos from a selection of styles, including Back and Grey, Color Fine Art, Realism, etc. located off 1-415, this exclusive tattoo shop gained a reputation when it was opened because of its top-notch and reliable tattoo and piercing services.
It hosts state-licensed artists and body piercers who go through tattoo ideas with clients to ensure the best tattooing experience possible. As a fact, the shop founder, Neil Capra, has eight years of tattooing and piercing experience. Other artists in the Studio like John Kroll (one of the best black tattoo artists Kansas City) can cater to a variety of styles, from animation to beautiful scripted lettering.
Since Beautiful Body Tattoo and Piercing shop specializes in custom tattoos, rest assured you will get a one-of-a-kind body art crafted specifically for you. Besides the best tattoo and experience, the studio offers all its clients free consultations.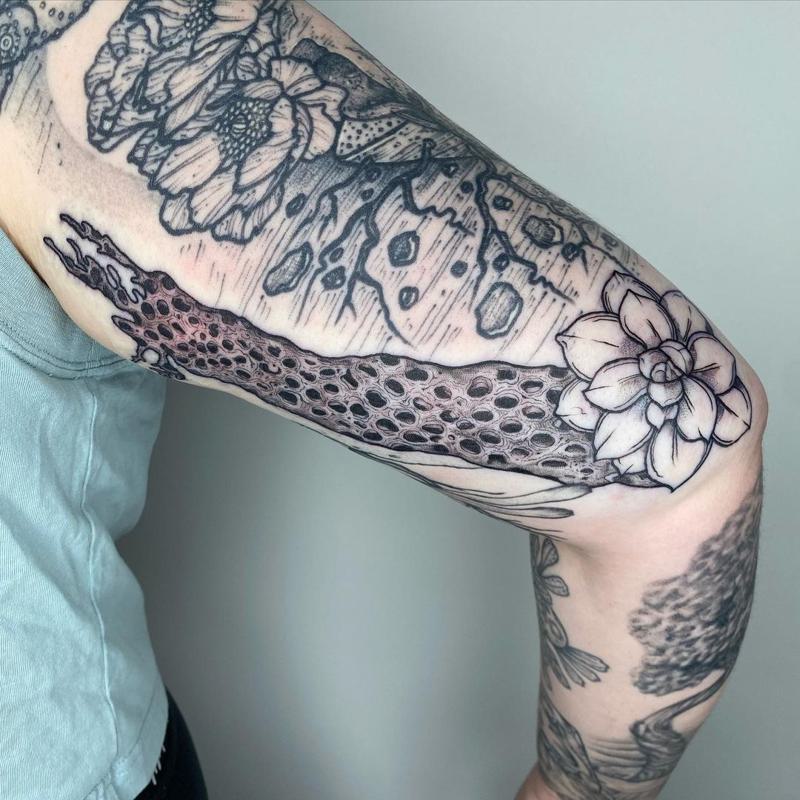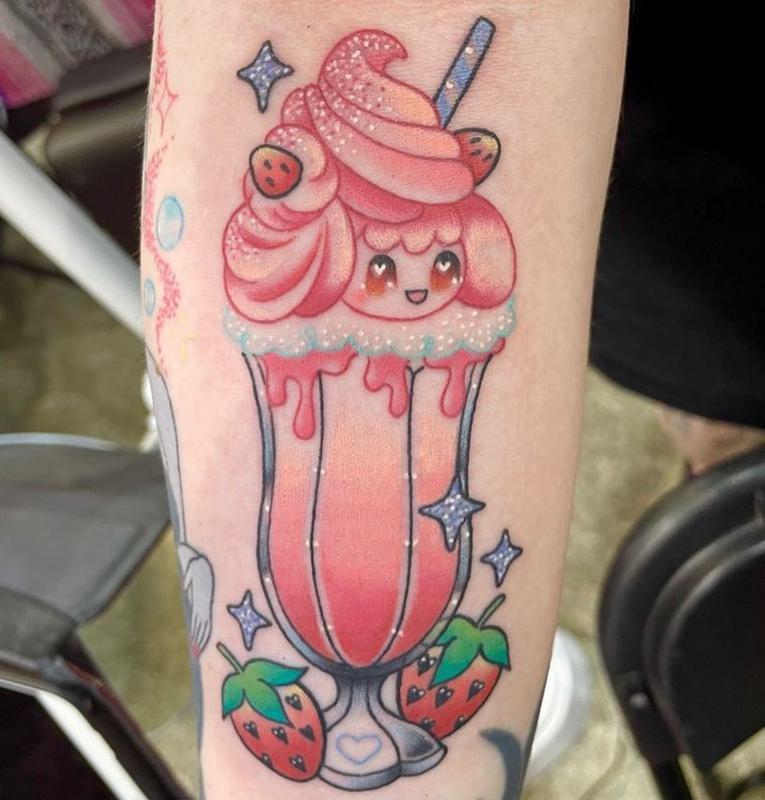 Address: 7406 Wornall Rd Kansas City, MO, US 64114
Opening Hours: Monday: 11am -7pm, Tuesday to Thursday: 11pm–10pm, Friday and Saturday: 11am–11pm, Sunday: 12pm–6pm
Specialties: Black Work, Portrait, Traditional American, Realism, Lettering, Cover-up & Memorial Tattoos
Walk-Ins: Yes
Best Artists: Robert
Since its launch in 1997, Irezumi Tattoo has established itself as a one-stop-destination in Kansas City for amazing tattoos and body piercings. It features state-of-the-art tattooing tools and equipment to offer customers revolutionary tattooing services.
The studio has a reputation for providing an exceptional experience in a clean and safe space. It employs professional and skilled artists who work to create stunning and well-priced art pieces. Besides that, they're extremely friendly and helpful. You can also get a free consultation to get accurate information about your desired tattoo design.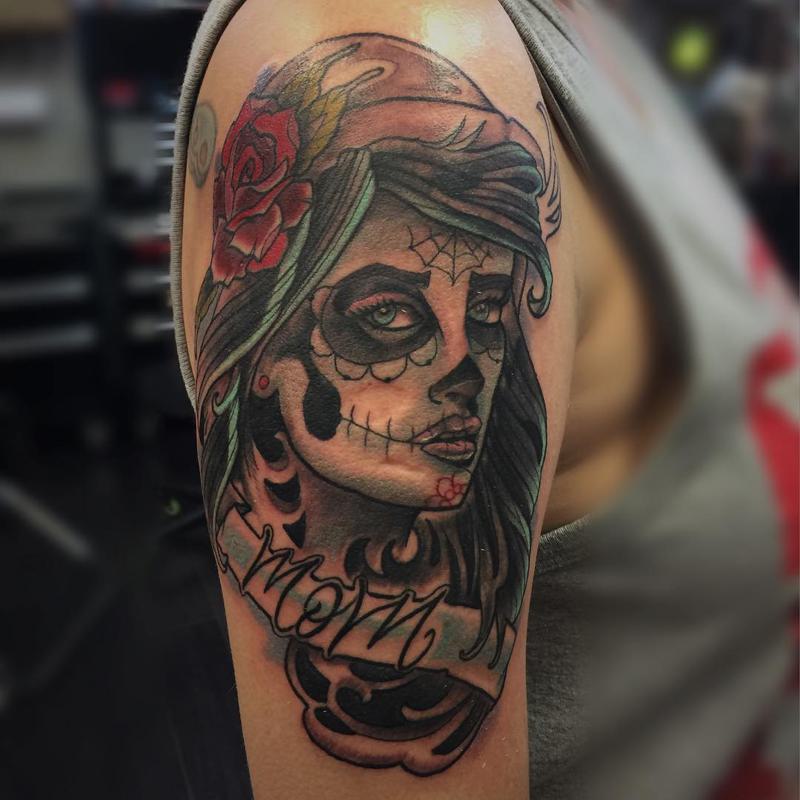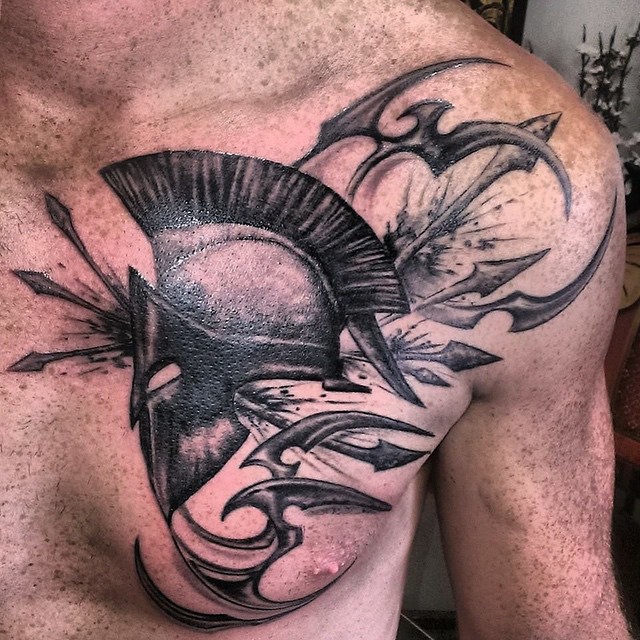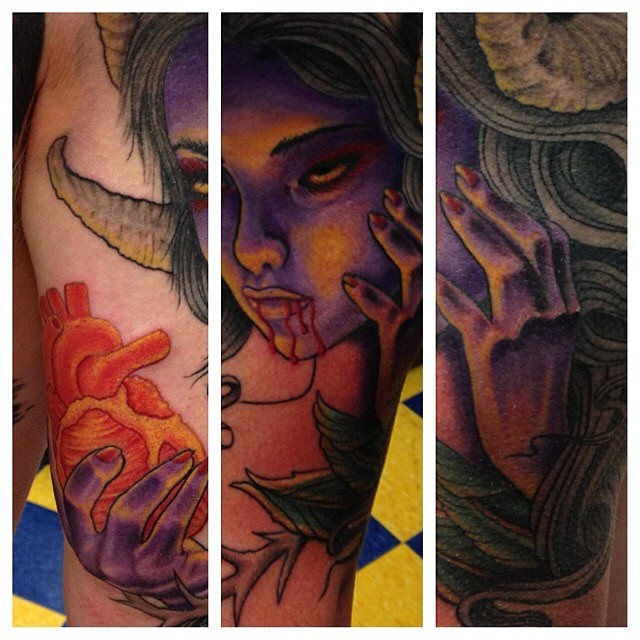 Address: 4039 Broadway Boulevard, Kansas City, MO 64111
Opening Hours: Monday to Saturday: 11am – 10pm, Sunday: 12pm -7pm
Specialties: Black and Grey, Memorial, Water Color, Nature, Portrait Tattoos
Walk-Ins: Yes
Best Artists: Ryan Hines, Regies Hardy, Brett Millard
Located in the Westport district, Freak on Broadway is another well-established full-service tattoo and piercing studio. It has delighted clients with excellent tattooing services since 1997. The shop's main focus is to craft unique tattoos in the comfiest environment.
Talking of comfy settings, the parlor evokes a Greek vibe thanks to the impressive stone seating. On top, the warm and dark chocolates wall and entryways give you a friendly vibe.
Whether you desire traditional graphics, Japanese designs, or cover-ups, the studio's artists promise to deliver a one-of-kind piece that will meet your needs. Freak on Broadway tattooists can create all sorts of tattoo designs and patterns. For instance, Ryan Hine creates extraordinary colors and traditional inking.
Furthermore, Freaks on Broadway boasts pleasant staff members who're more than willing to assist you whenever you stop by. The tattoo parlor also performs body piercings.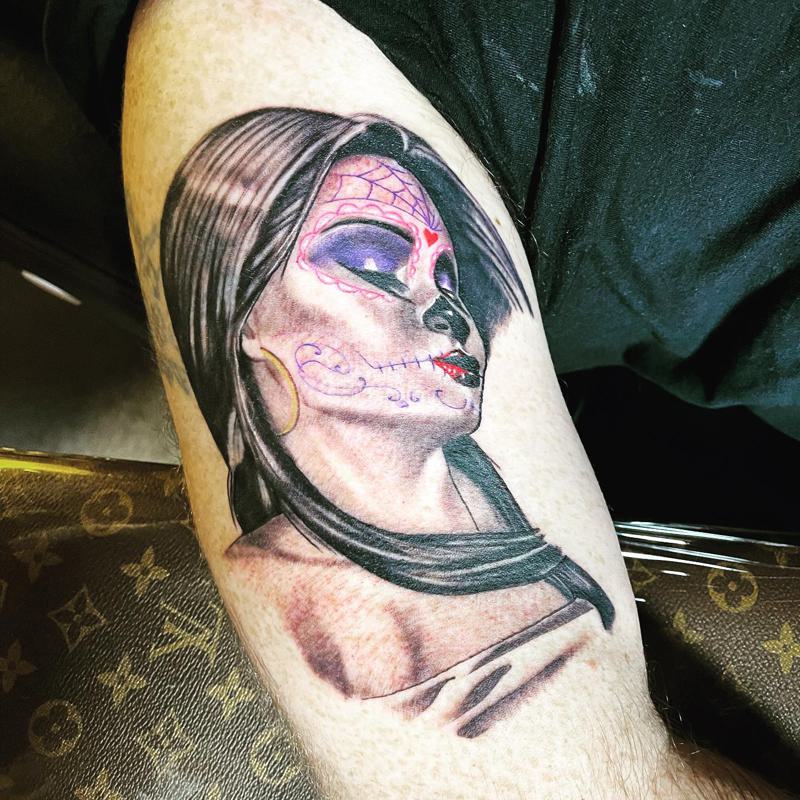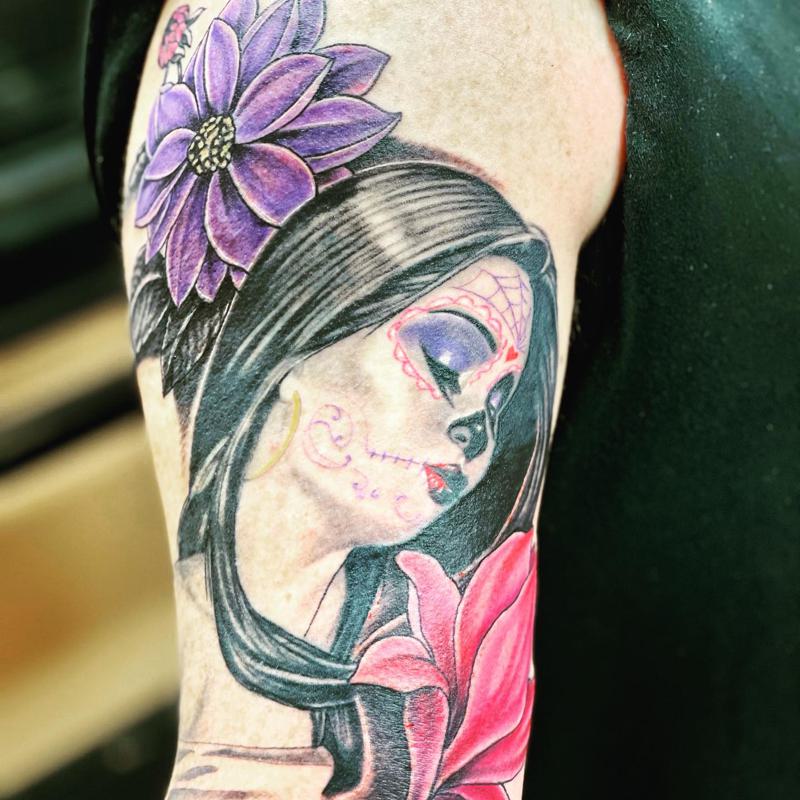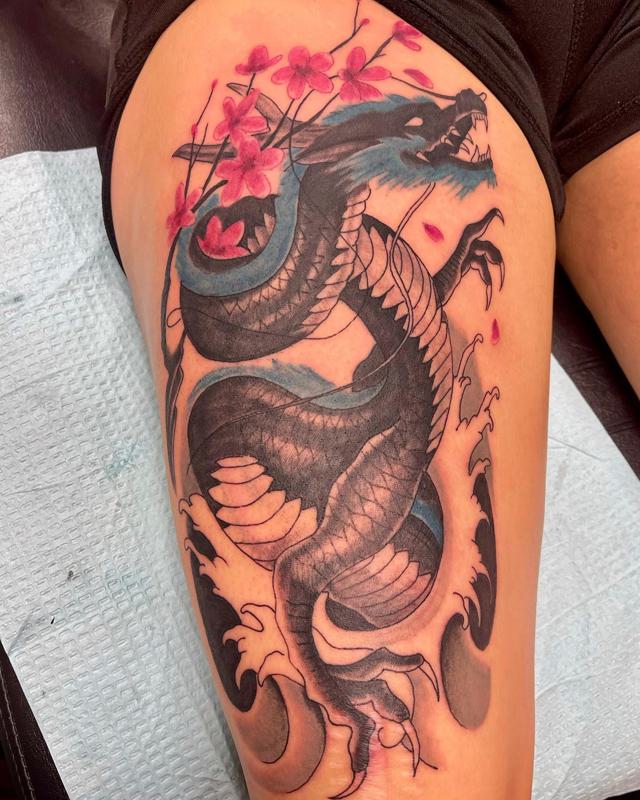 Address: 210 East Sixteenth Street Kansas City, MO 64108
Opening Hours: Sunday to Monday: 12 pm to 9 pm, Wednesday to Friday: 12 pm–8 pm, Saturday: 12 pm–10 pm
Specialties: Cartoon, Memorial, Black, Anime Tattoo
Walk-Ins: Yes
Best Artists: Thomas Hendrix, Jason Stubblefield
Located in downtown Kansas City, The Mercy Seat Tattoo is a one-of-a-kind studio offering high-quality and stunning tattoo designs. The parlor features some of the best female tattoo artists Kansas City, like Sabrina Yedigarian and Dana Howard. Other tattooists like Kevin Miller, Thomas Hendrix, and Chet Devenci also have impressive freehand capabilities and create unique, original work.
These artists cater to a variety of large, detailed custom tattoos designed based on customers' desires. They also embrace clients who visit the shop from the street searching for a one-off tattoo session. On top of that, each tattoo at the studio embodies The Mercy Seat's professional experience and historical knowledge.
Designed with ornate woodwork, vintage light fixtures, and pressed tin ceilings, the tattoo shop radiates a friendly vibe and promises an experience like no other.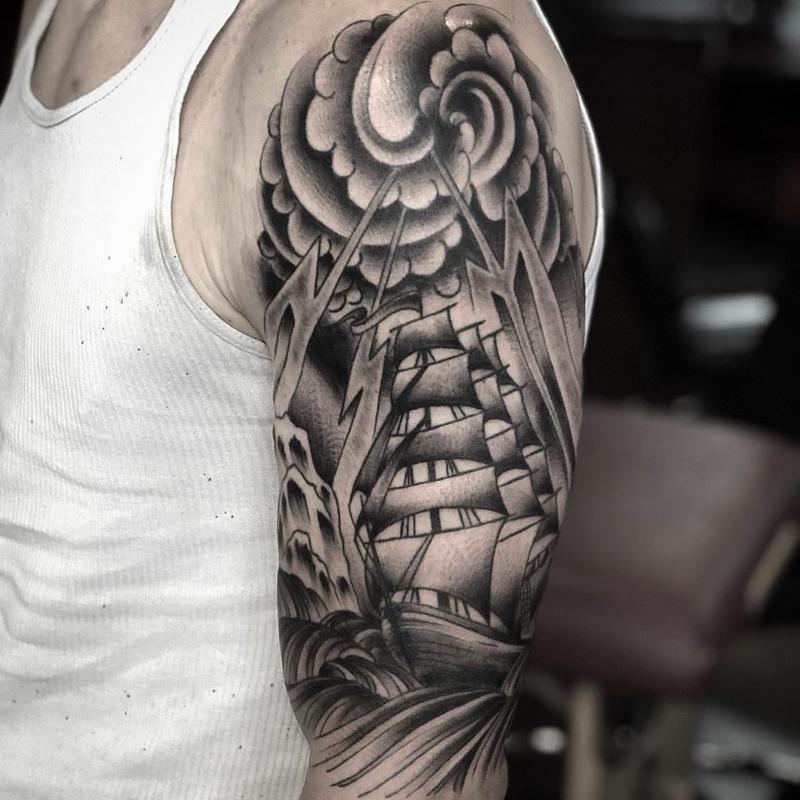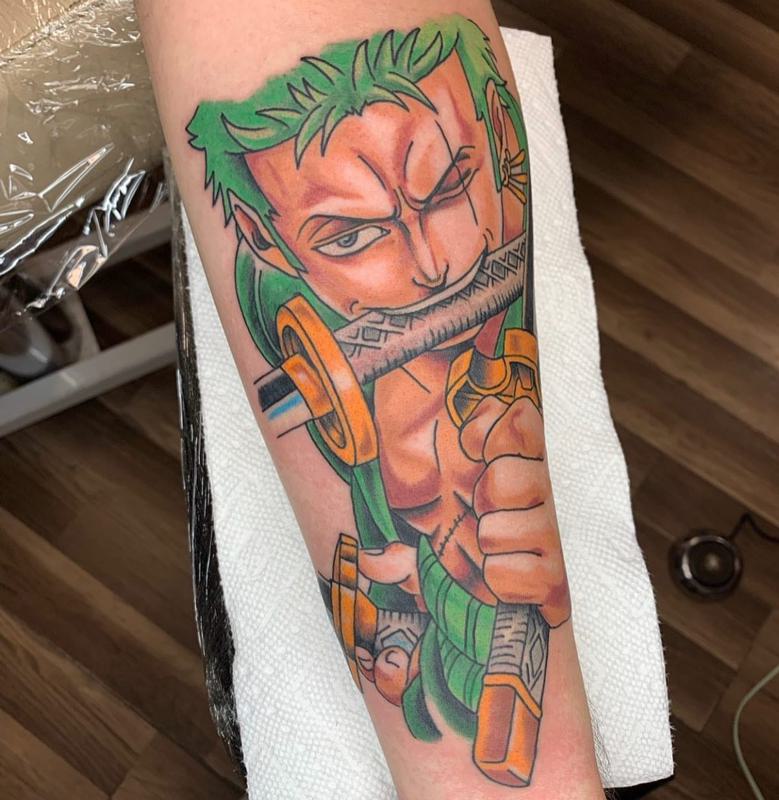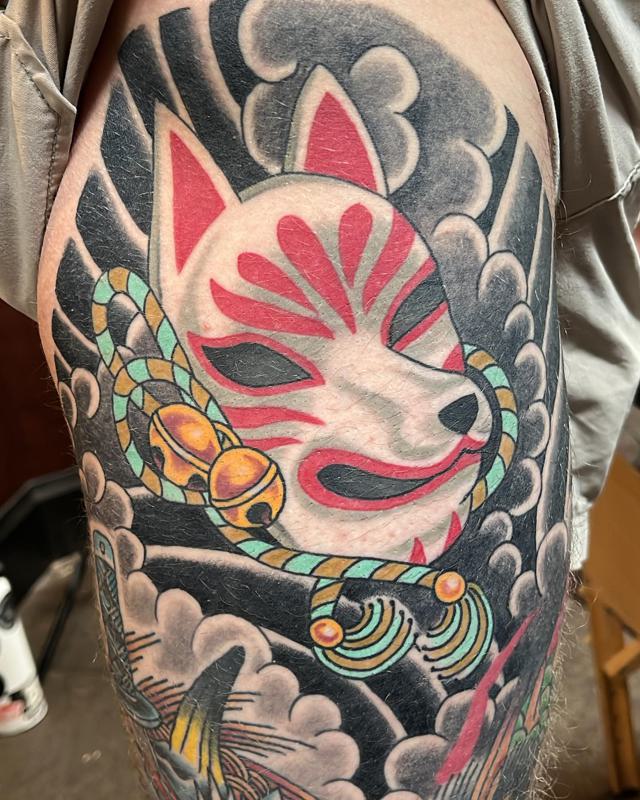 Read More:
Frequently Asked Questions
Which Tattoo Shop Offers the Best Realism Tattoo in Kansas City?
Realism or Photorealism tattoos often capture lots of details compared to other tattoos. As a result, they appear like real-life 3D objects or a photograph. However, this means they take much longer and need expert tattoo artists who can fine-tune distinct art styles into unique customized pieces.
Dragonfly tattoo studio is arguably the best place to get a realism tattoo in Kansas City. The studio features the best tattoo artists in the city, including Abigail and Troy. Alternatively, you can stop by Headless Hand Custom Tattoo parlor for the one-of-a-kind realism tattoos and an excellent experience.
Who Are the Best Tattoo Artists in Kansas City?
Based on our research, Vince DiGirolamo, Sean Gilberts, Amber Lea, Lindsey Bulla, Devon Beyer, Steve Bayman, and Dominick Barbosa are arguably the top KC tattoo artists on Instagram.
What's the minimum age to get a tattoo in Kansas City?
The legal age of getting a tattoo or body piercing in Kansas City is 18 years. Minors will require written and notarized consent from the parent, court, or guardian. Also, the person giving the go-ahead must be present during the tattooing.
Bottom Line
You'll run out of options if you're looking to get a tattoo in Kansas City. It's home to well-established and renowned tattoo shops like The Mercy Seat Tattoo Studio and Gallery, Freaks on Broadway, and Headless Hands Custom Tattoos.
Furthermore, you will find the best tattoo artists who can bring your dream ideas into reality. Whether you want a coverup or a black & grey tattoo, rest assured you will find a tattoo parlor that will meet your needs on our list.