Neck tattoos are not for the fainthearted! These tattoos are for brave people who fall under the hardcore category. So, if you're thinking of getting a side-neck tattoo, you should be prepared to speak a strong message to the public. While it is a painful place to get inked on, the neck is a noticeable part of your body. Because of that, it is a perfect place to put your favorite tattoo.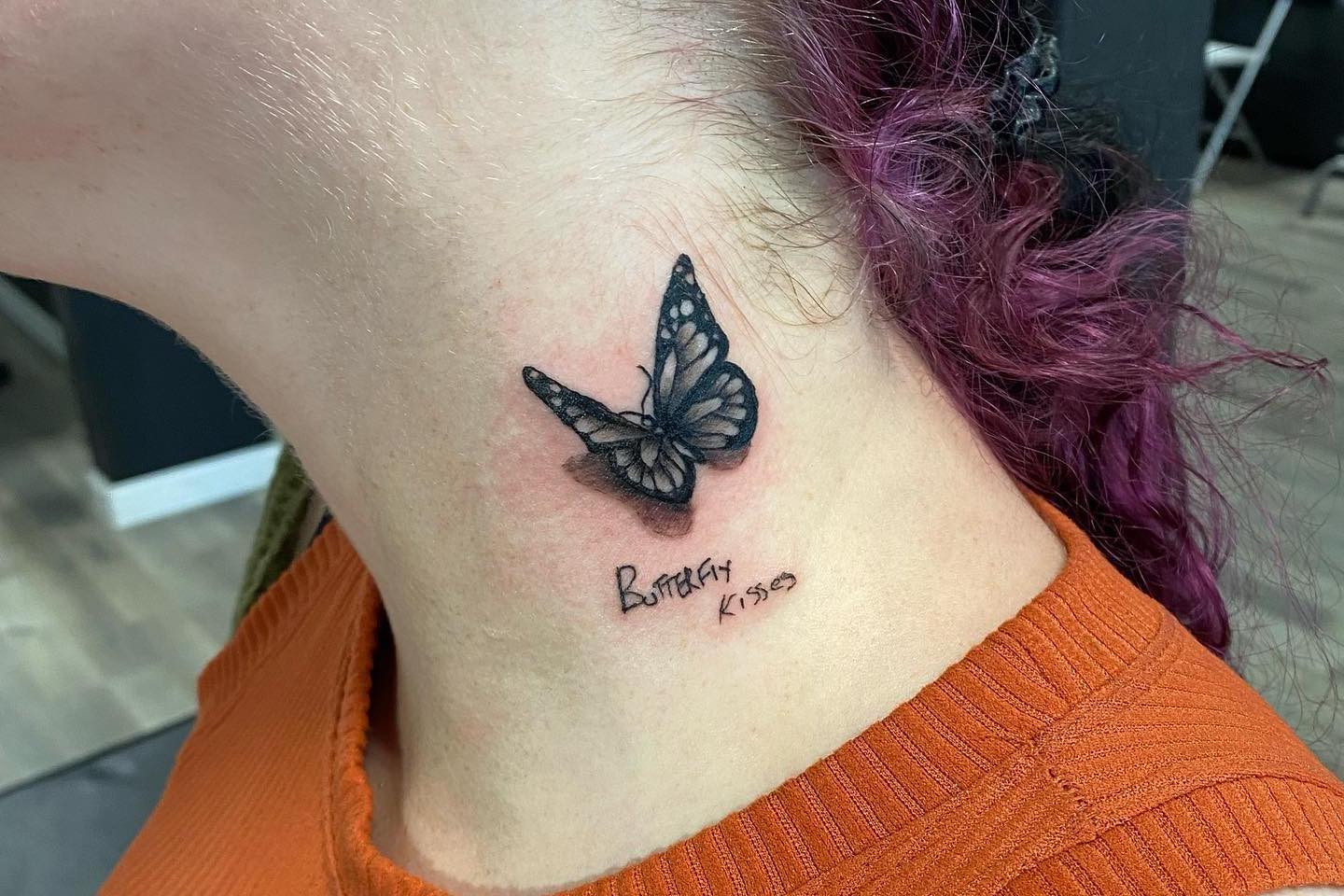 Here, we will focus on the most beautiful side neck tattoo design for you to choose from for your next inking. Whether you're a man or woman, we've got you covered. Our selected tattoos inspire your rebellious, adventurous, and badass nature. Are you ready? Let's discover which arts are inspirational to you.
Awesome Side Neck Tattoo Designs for Men & Women
Are you short of side-neck tattoo ideas? Pick any of the following creative side neck tattoos. They help to show your powerfulness, boldness, and many other spirited personalities that you might have.
Heart Tattoo on Side of Neck
One of the most popular choices for a neck tattoo is a heart drawing. It can represent a batch of things. You can have a heart tattoo on your side-neck to show true love, compassion, or courage. If you're going through something at the moment, this art is a perfect choice for you. For instance, you can use it as a dedication to a loved one.
Also, if you're grieving someone close, getting a black heart tattoo would be a great idea. It's a chosen design for people commemorating a tragic event that took someone they loved. The best part about this tattoo is that you can customize it in plenty of ways.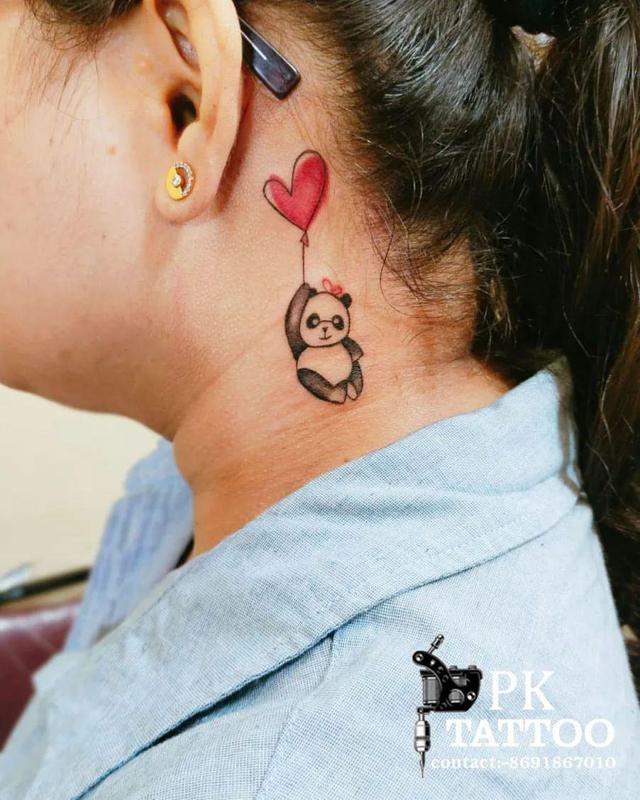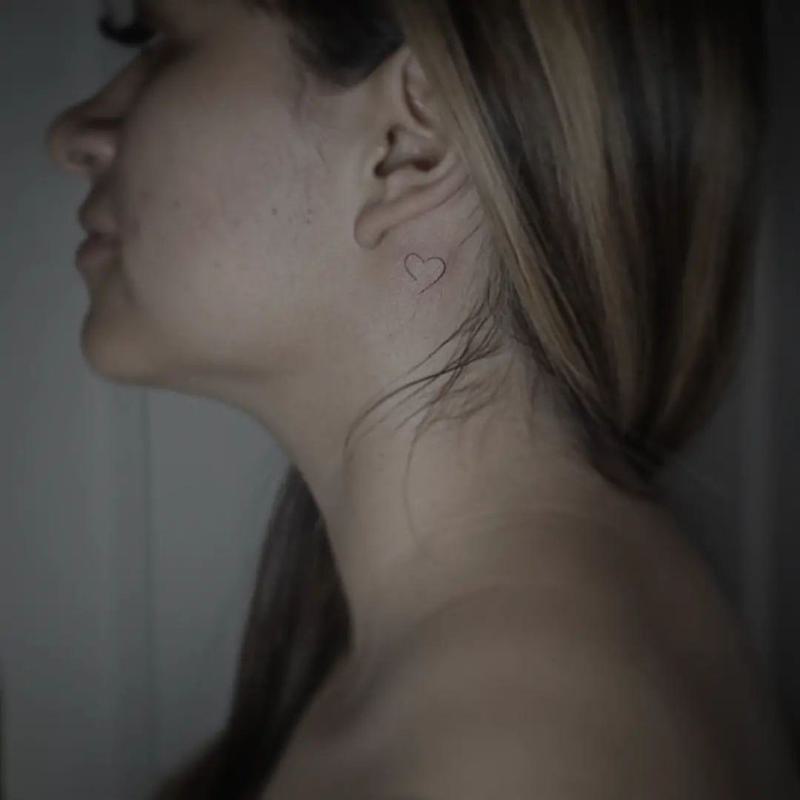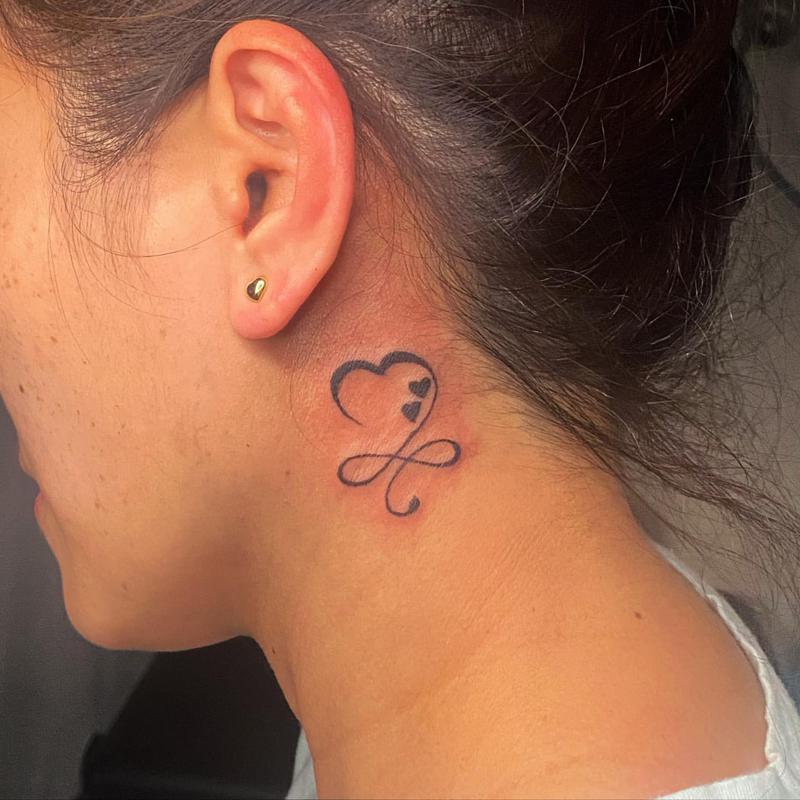 Butterfly Side Neck Tattoo
What's more beautiful than having a butterfly tattoo on your side neck? Butterflies are adorable creatures that can complement the beauty of your skin. So, a butterfly side neck tattoo is a perfect selection for your next art.
It is an excellent idea for bold people who love taking risks. Being one of the most stylish designs, most people, especially women use it to show their strength. You can decide to have a simple or colorful butterfly tattoo. It all depends on your taste. But, don't forget the neck is a delicate area.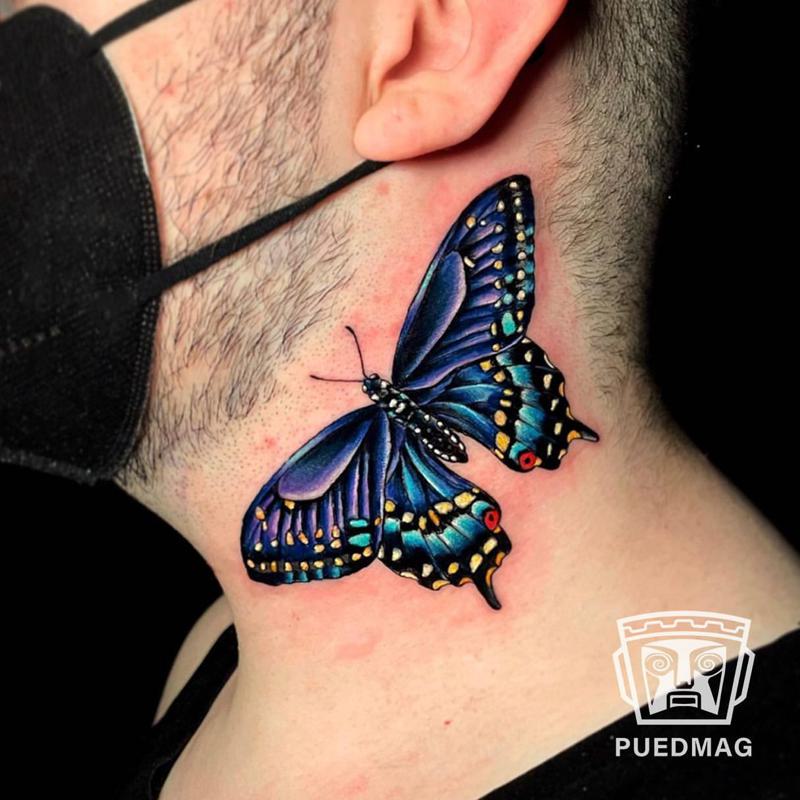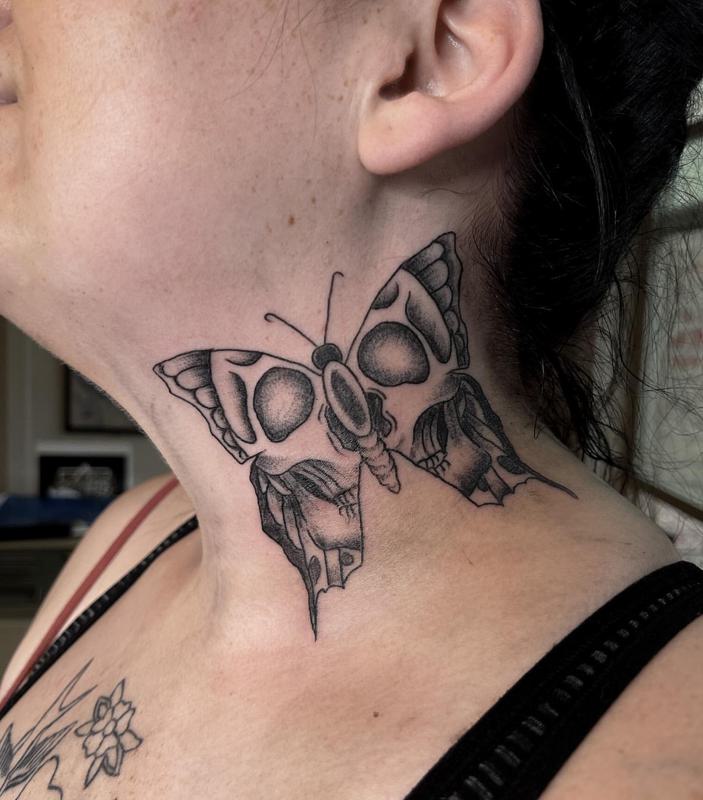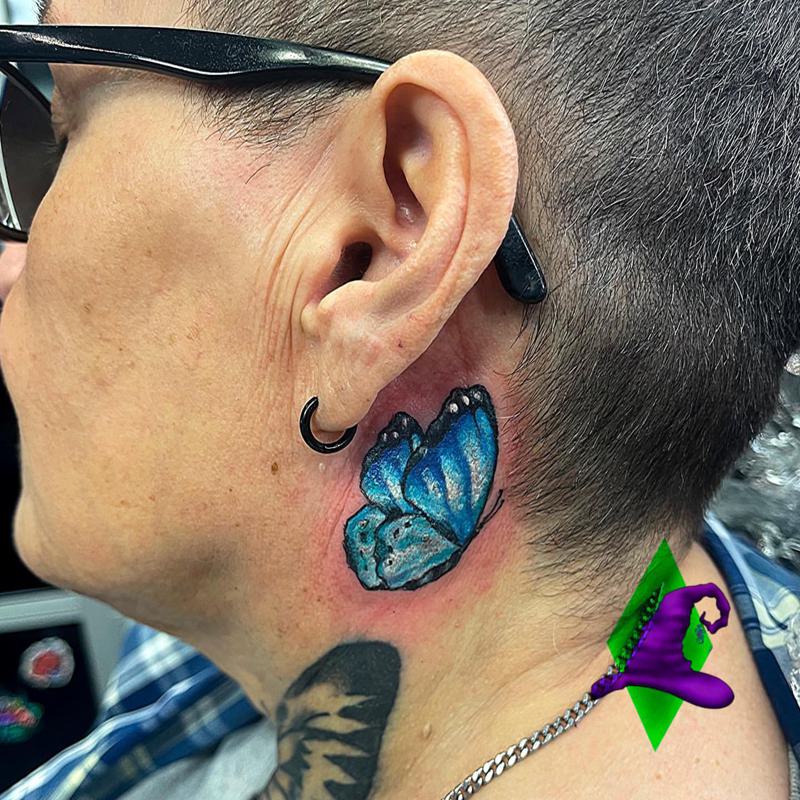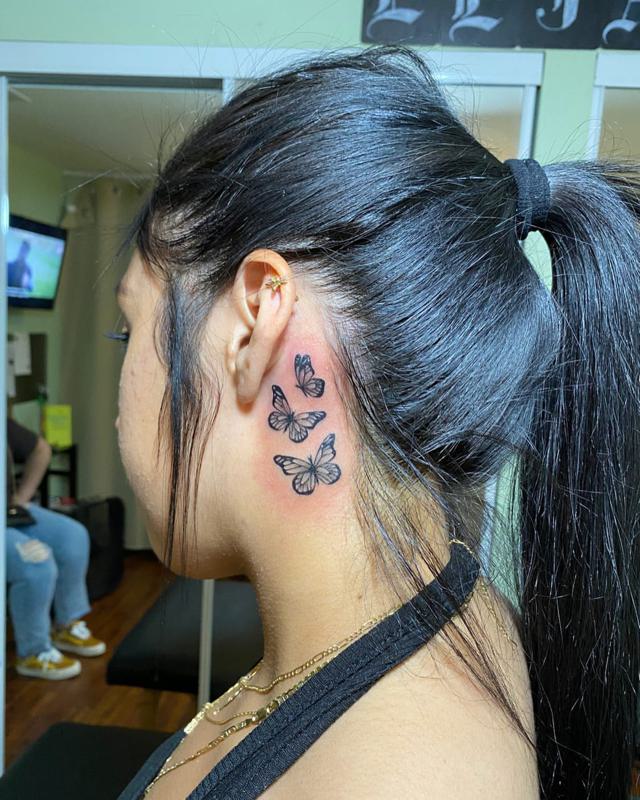 Side Neck Name Tattoos
A name tattoo is a trendy option for both men and women these days. It is even sexier and more attractive when placed on your side neck. You'll hear people say things against inking someone else's name on your skin. But some family members aren't going anywhere. They are there to stay! For example, you won't go wrong inking your mom's, son's, or daughter's name on your side neck. Right?
So, you can have a side-neck name tattoo as a permanent reminder of someone whom you have a special connection with. Besides, this tattoo is a powerful message about someone you love the most.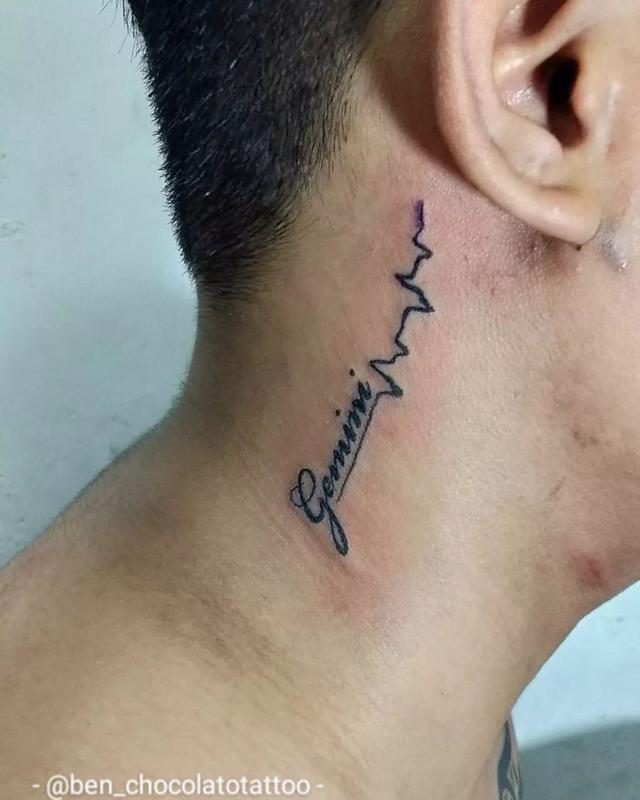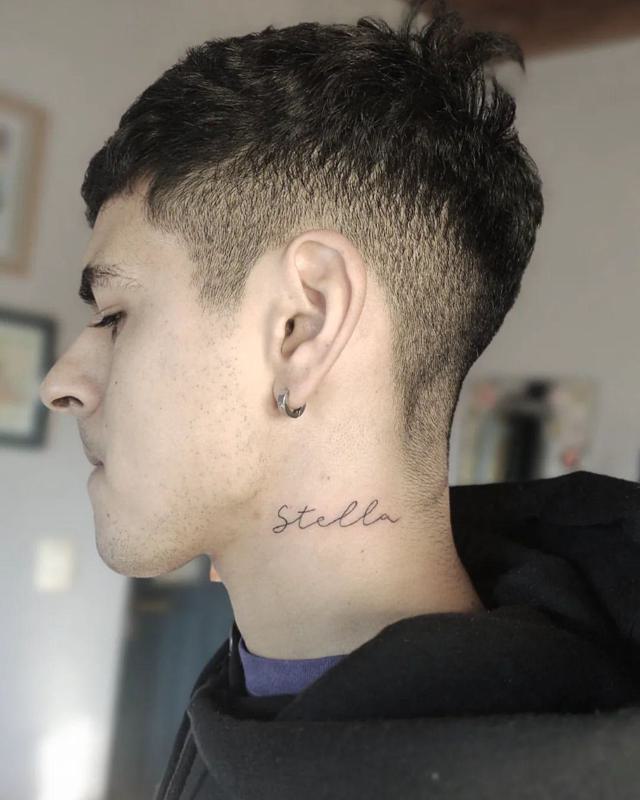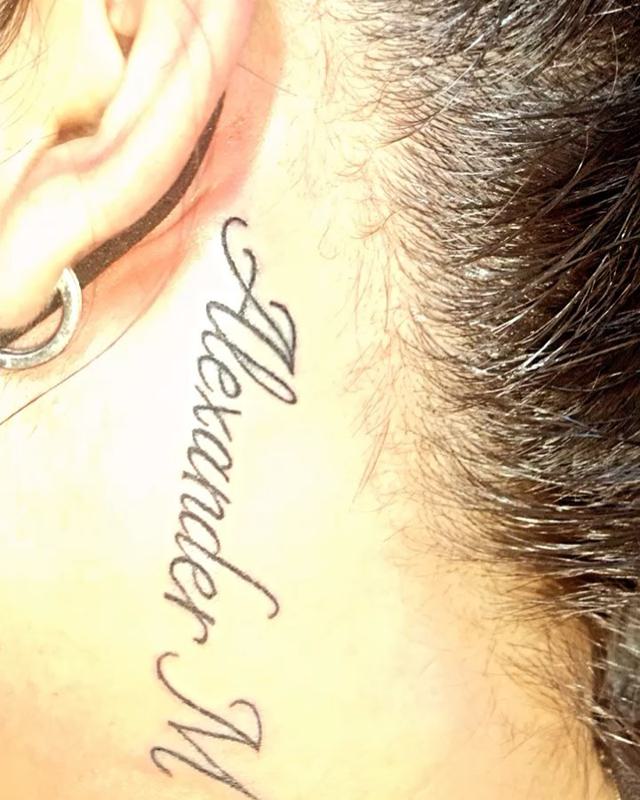 Sunflower Side Neck Tattoo
Always look on the brighter side with this pretty tattoo. Having a sunflower side neck tattoo symbolizes optimism, joy, devotion, and happiness. Also, it means longevity, intelligence, and good luck. Because of that, you can have it as a good luck charm in your life.
If you're bold and fearless about life, then a sunflower tattoo is also a perfect match for you. It shows that you're a passionate believer in all the good things in life. So, get this vibrant tattoo to encourage positivity.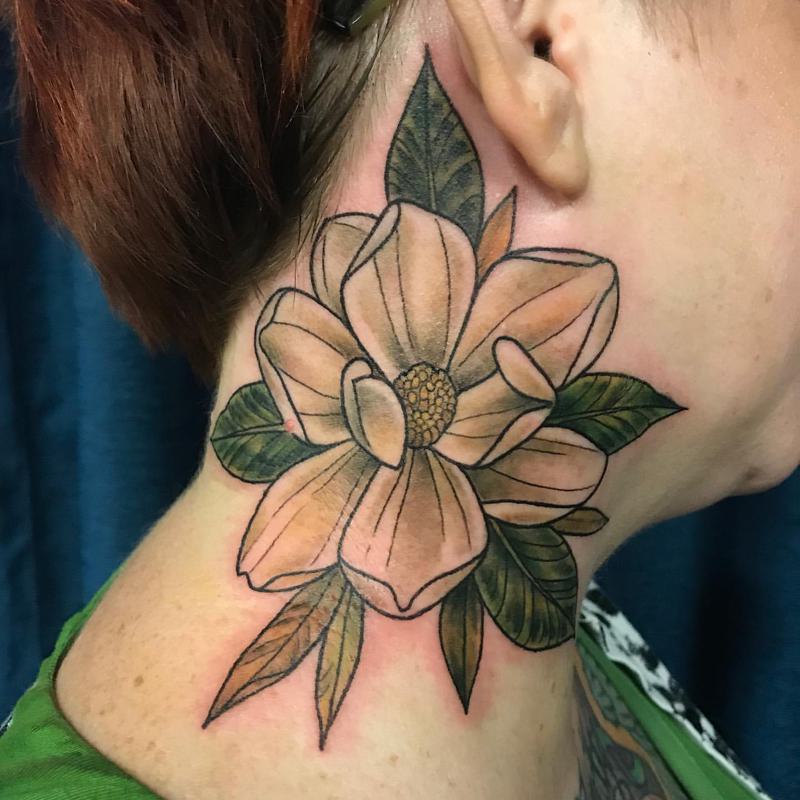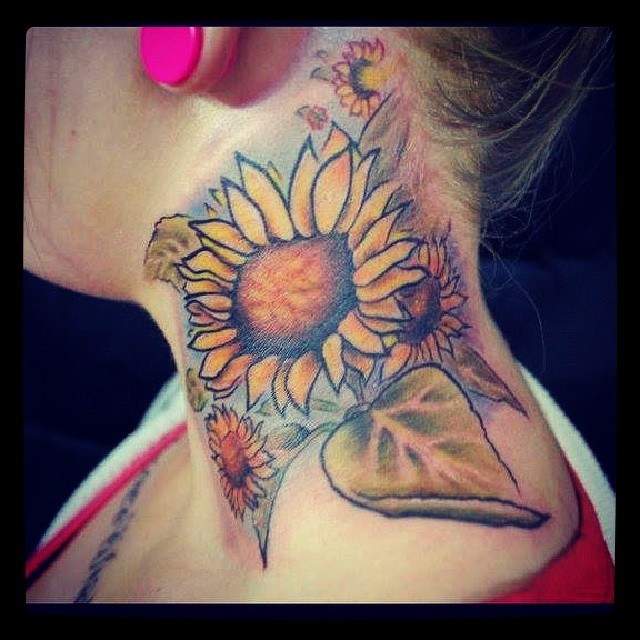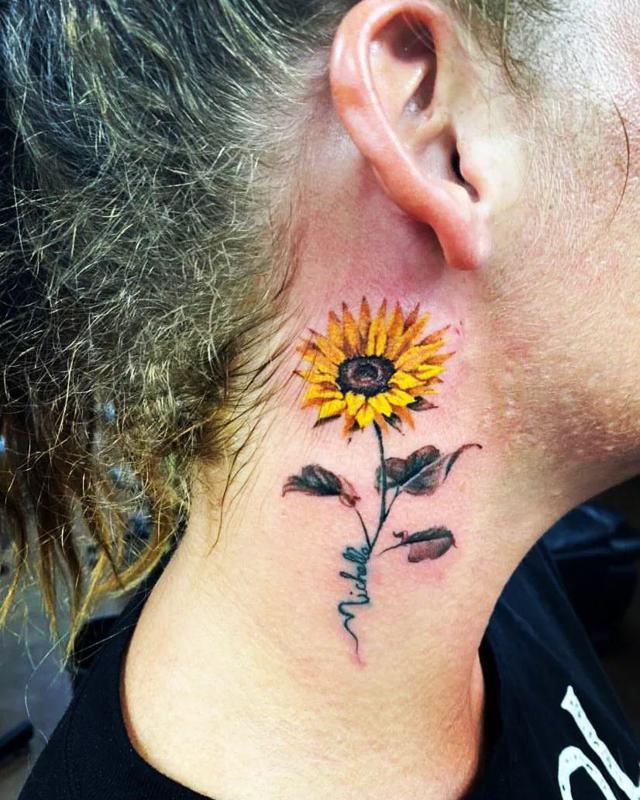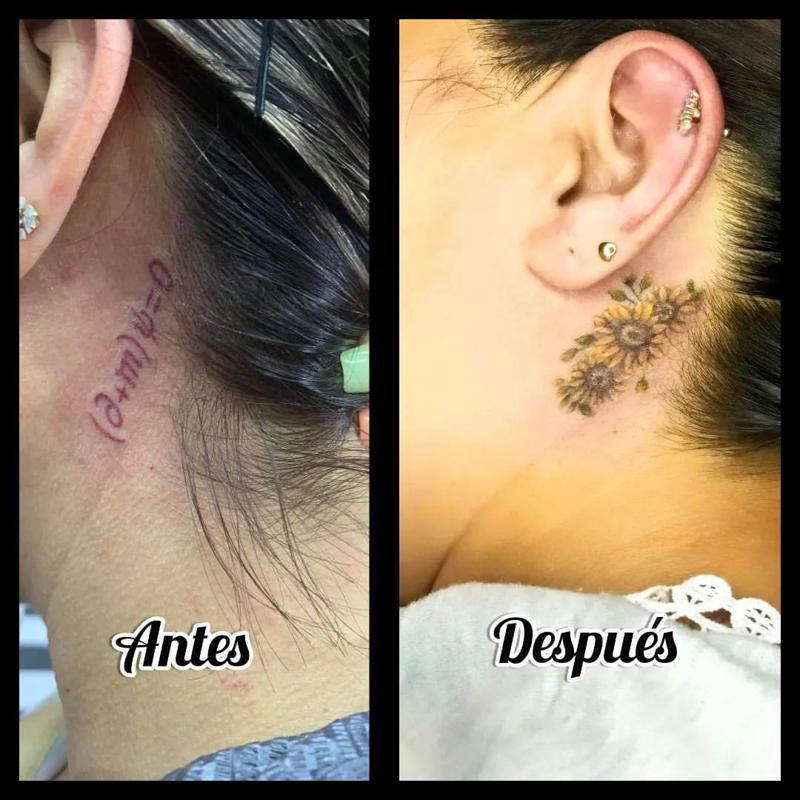 Chinese Side Neck Tattoo
Chinese tattoos are for people who want something sentimental and cute to place on their skin. They suit everyone but are a perfect choice for picky people who wants something customizable. Whether you want your artist to draw a Chinese symbol or saying on your side neck, the tattoo will look lovely.
Also, you can go for a quote, song, flower/plant, or anything linked to a Chinese origin. All you need to do is pick something that suits your personality. Having Chinese art on your side neck also shows how you honor the nation's culture cheerfully.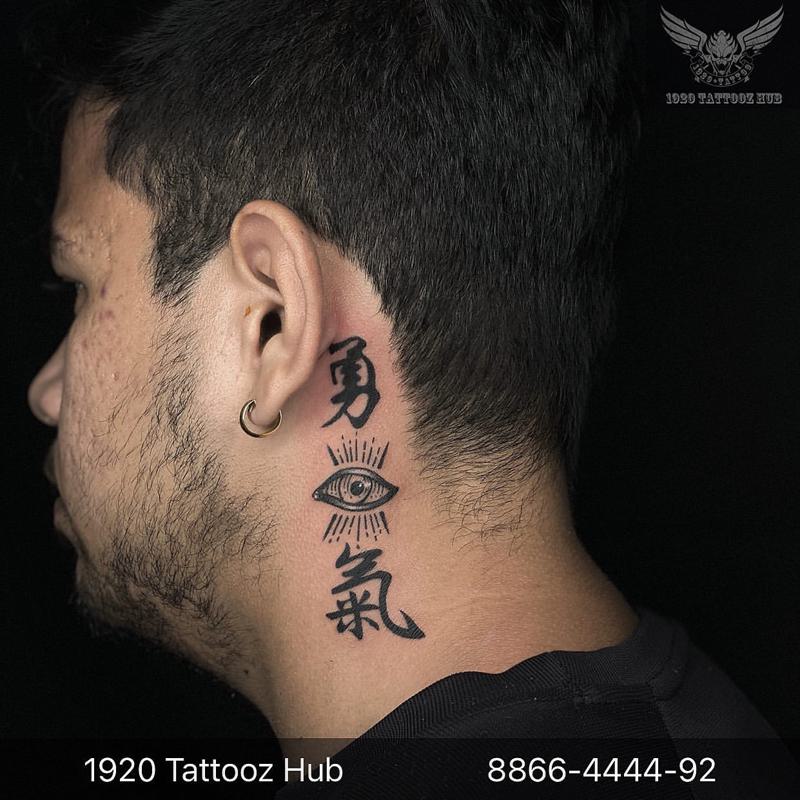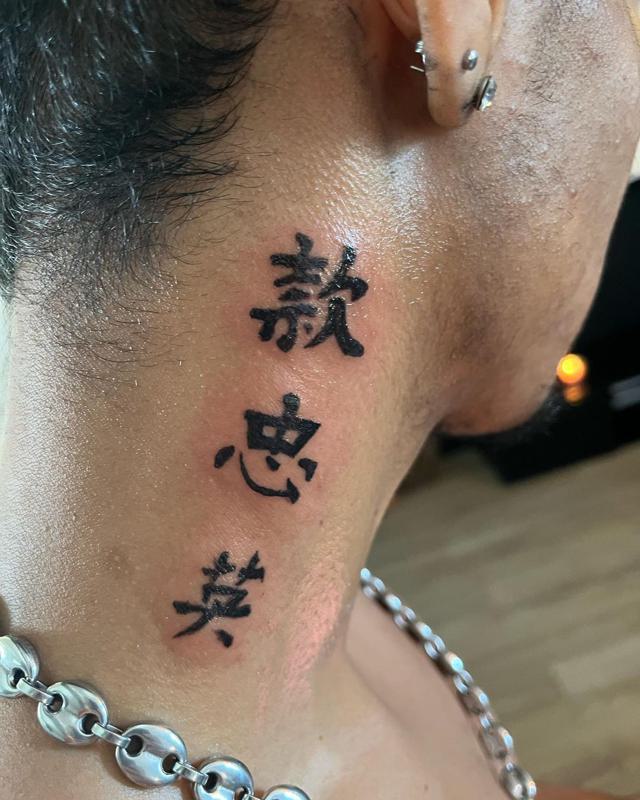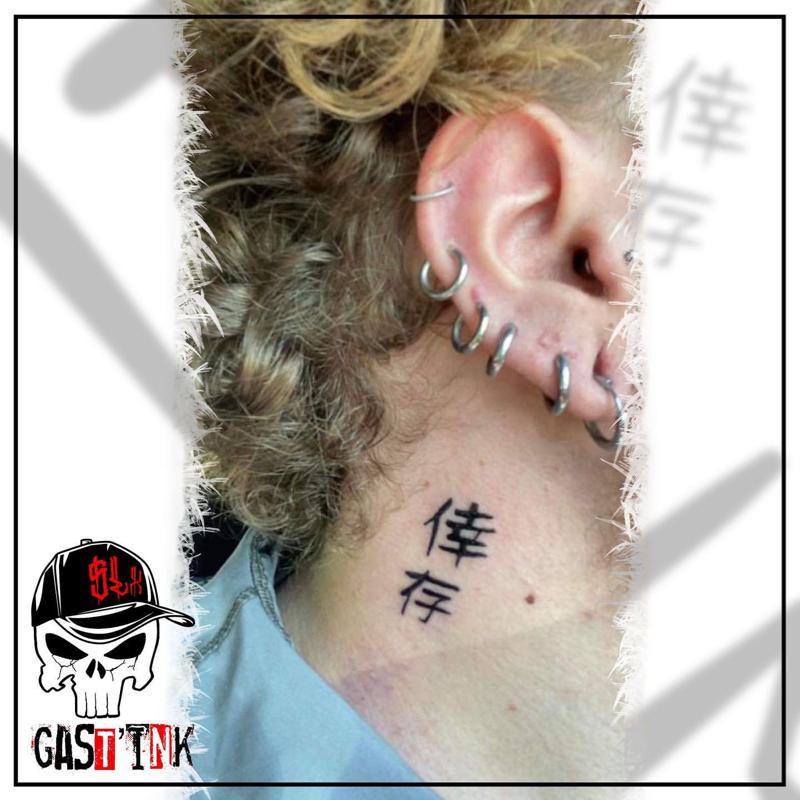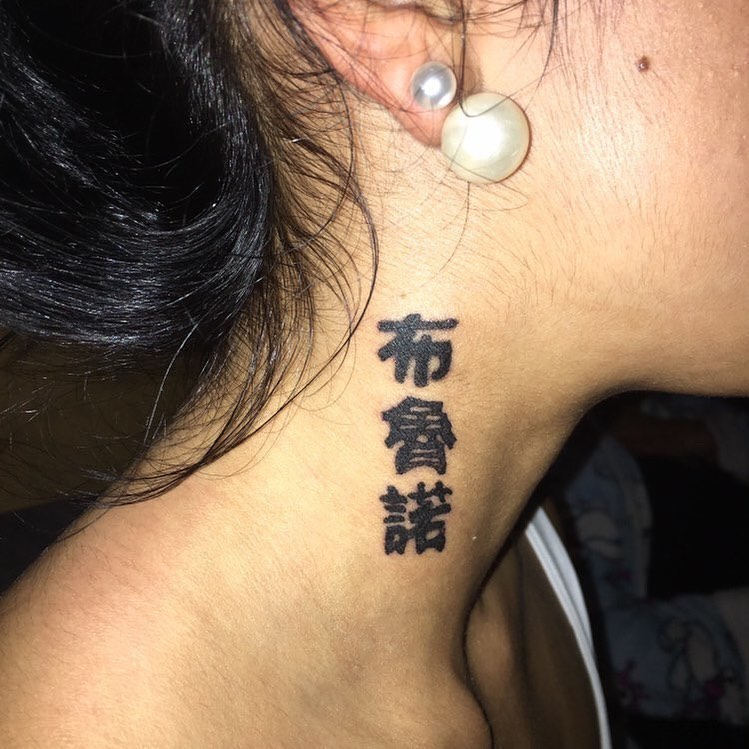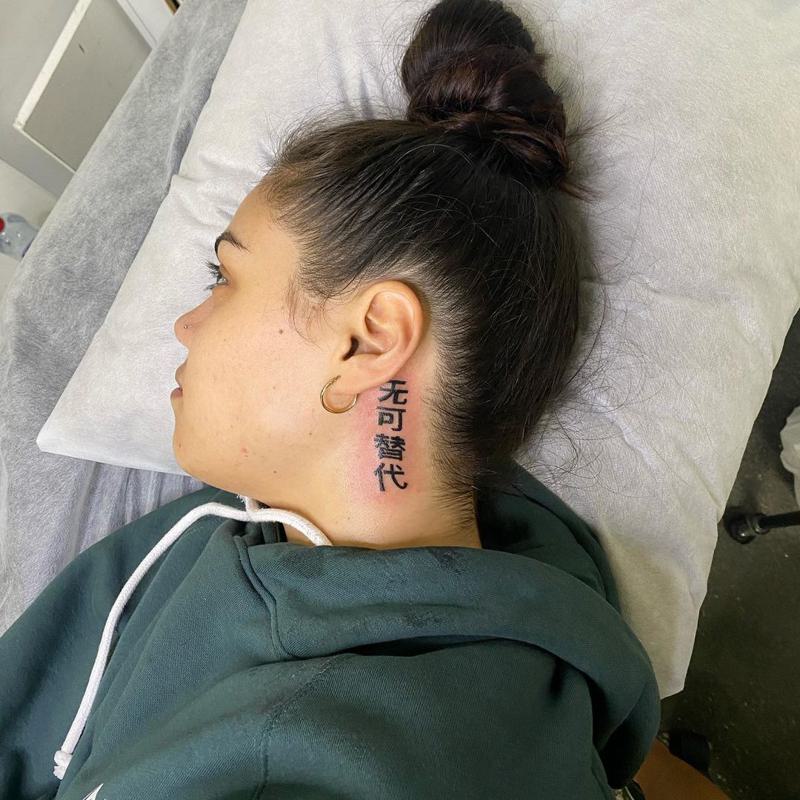 Moon Side Neck Tattoo
Most people believe that the moon sign works on your moods and powers regardless of your gender. The art will appear great if you place it using deep black ink. Also, this art shows you underwent or you in a stage of growth and change.
It's also a design that suits those who are getting a tattoo for the first time. It carries a deep message about art, poetry, and old myths. The moon art suits both genders and you can add some beautiful art like roses to the design to add more meaning.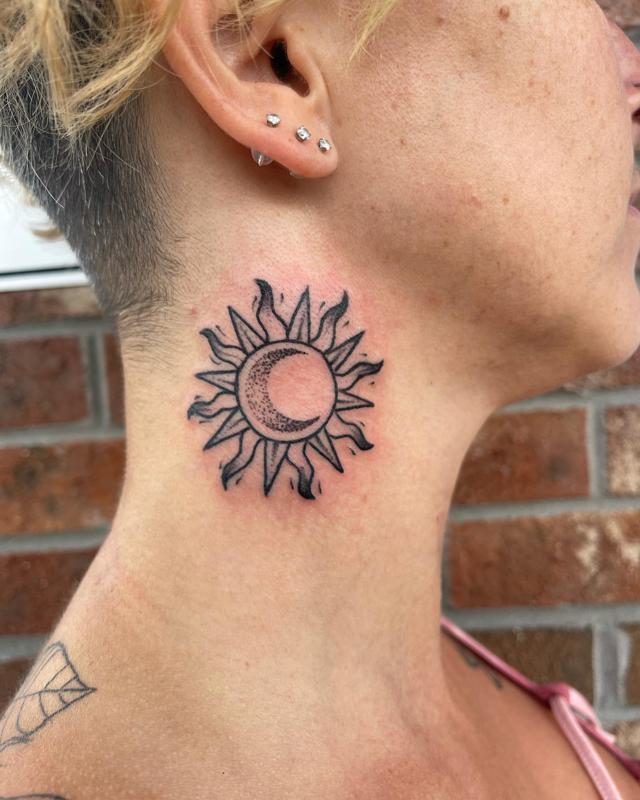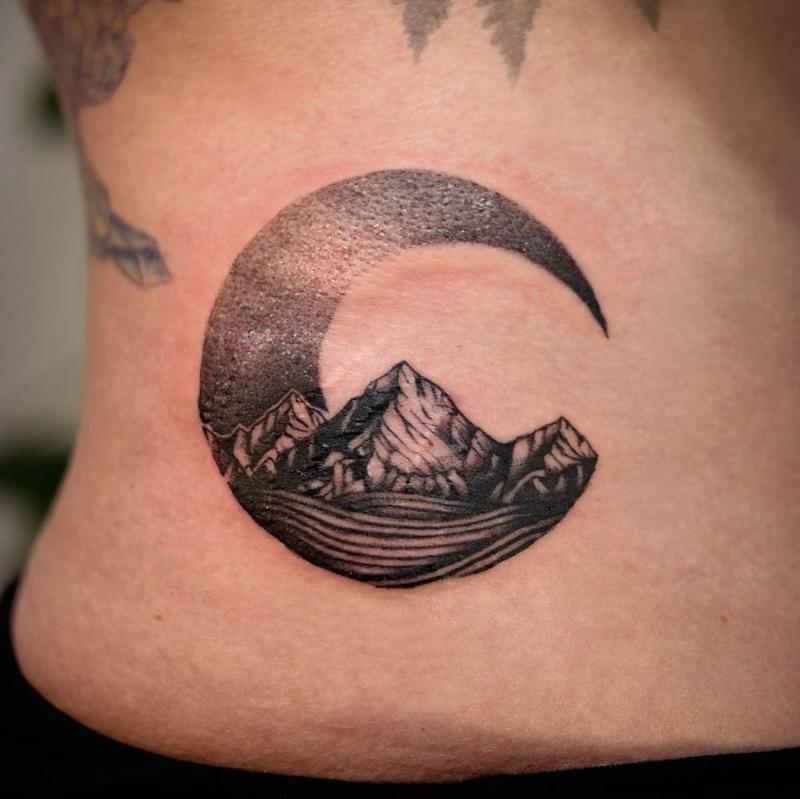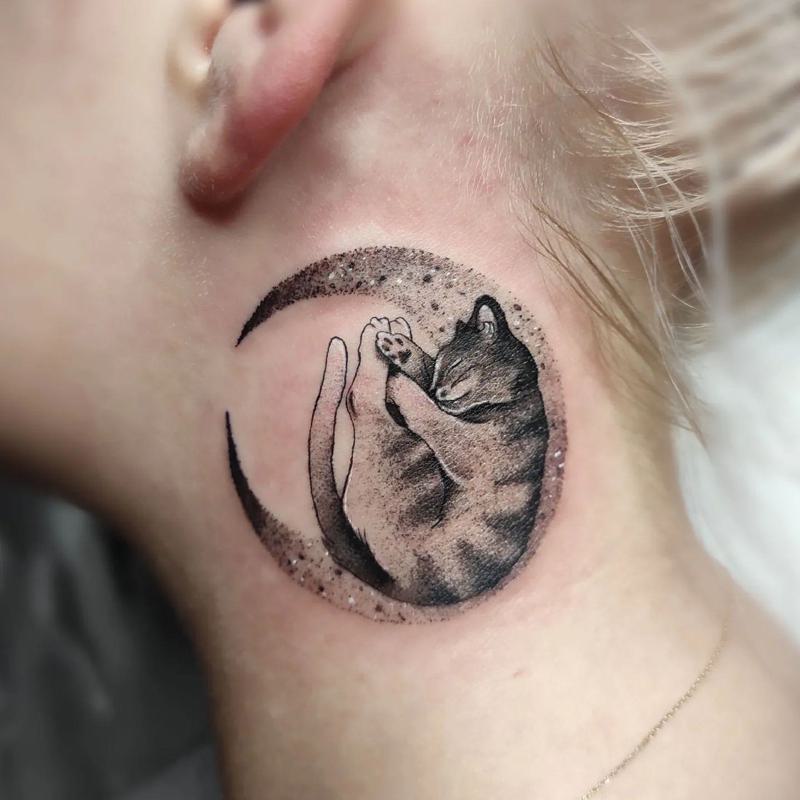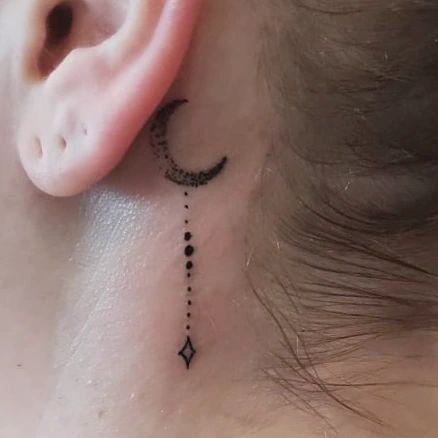 Strength Side Neck Tattoo Designs Female
As a woman, getting a tattoo doesn't only mean communicating a message to the public. You can use a side neck tattoo to remind you of your powers as a lady. So, you can have a motto or quote that makes you confident especially when things seem not to be working out.
Such designs appear amazing when you use deep black ink. Still, you can choose to make the design colorful because you'll still look beautiful. Strength side neck tattoos can be big and elegant or small and cute, varying with your heart's desires.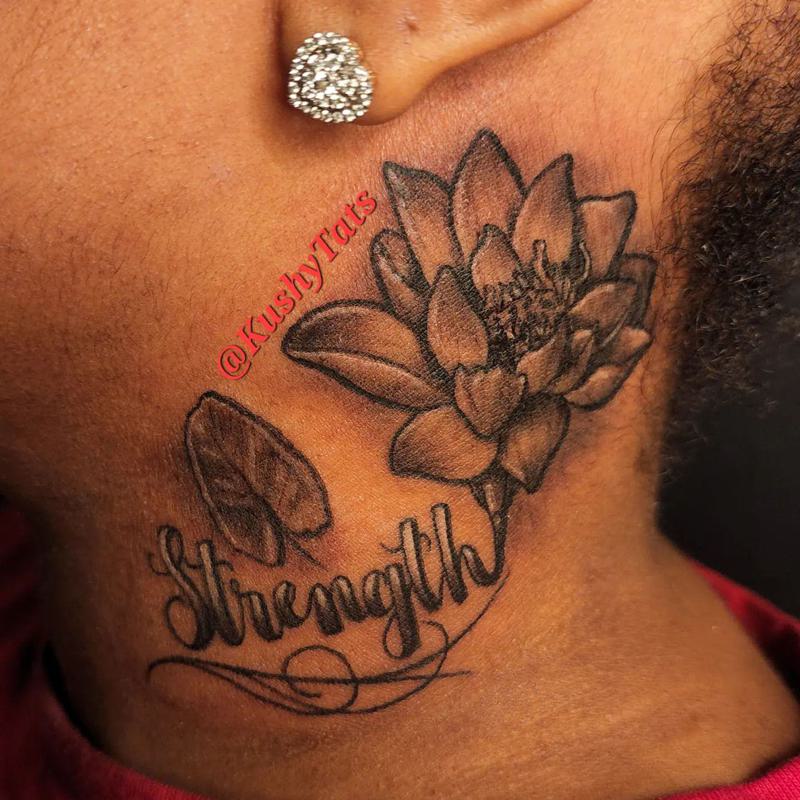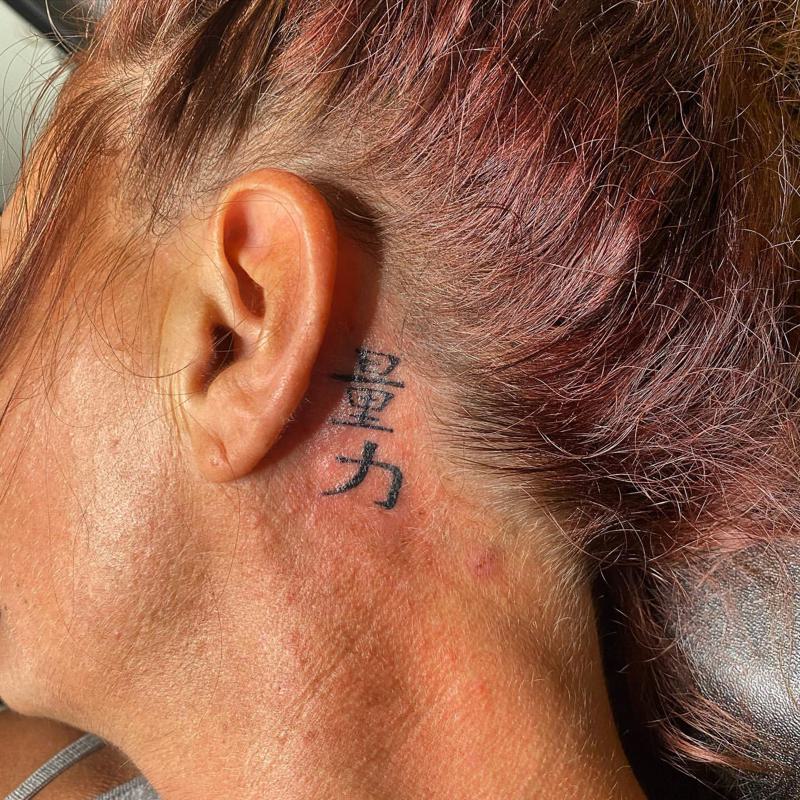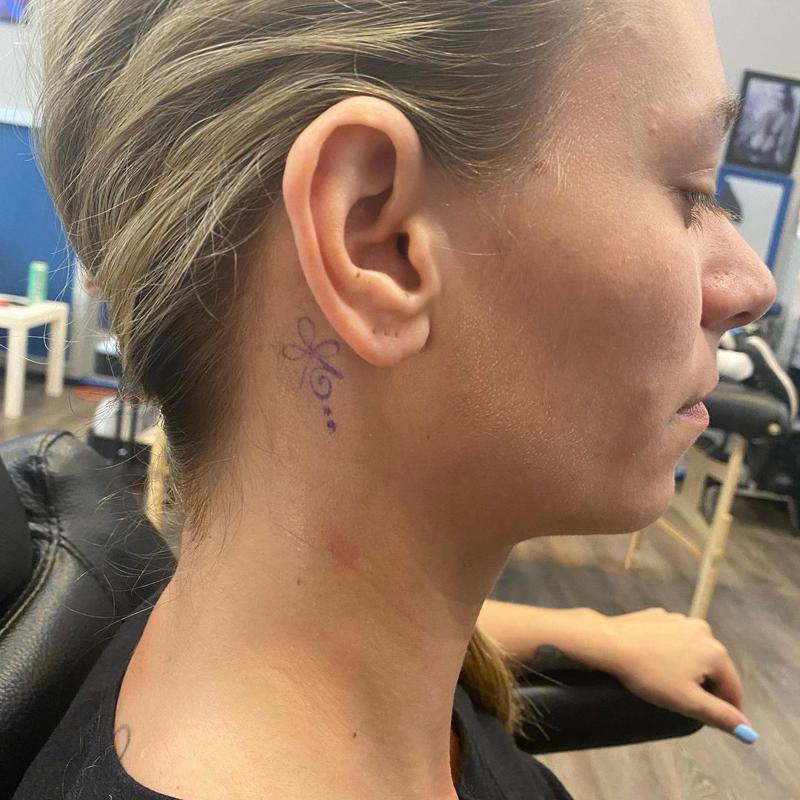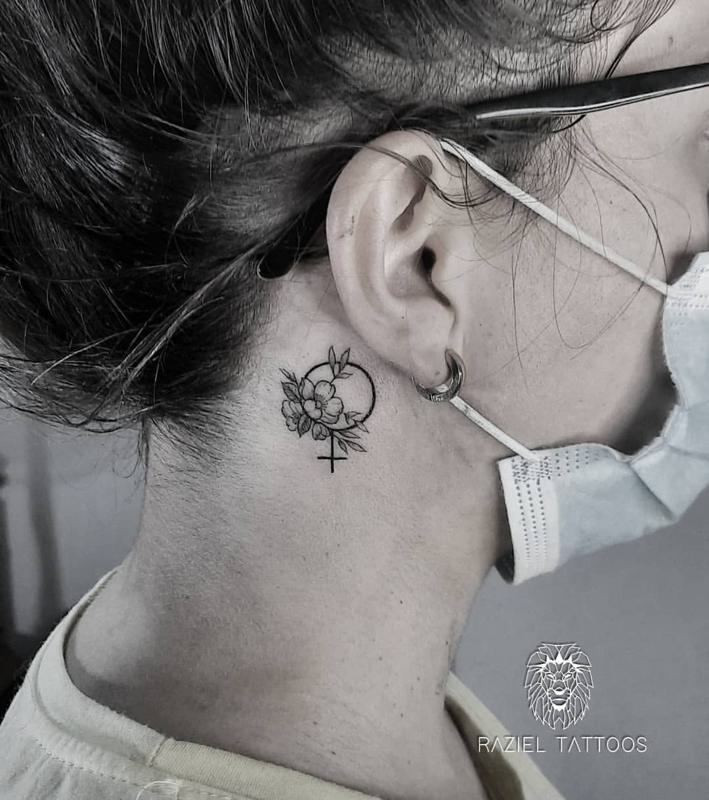 Tribal Side Neck Tattoos
You can ink your side neck with the classic tribal designs using curved lines and bold black ink. If you want to make the tattoo look original, pick a design that hugs your hairline. Such art will make you stand out and your hair will look thicker.
Tribal side neck tattoos carry deep meanings but they'll vary with the culture you love to represent. The art can honor the Filipino, Indian, Hawaiian, Celtic, Vikings, or Irish cultures.
Some designs show you are proud of your heritage while others display your achievements. Also, you can have this design on your side neck as your protection and power.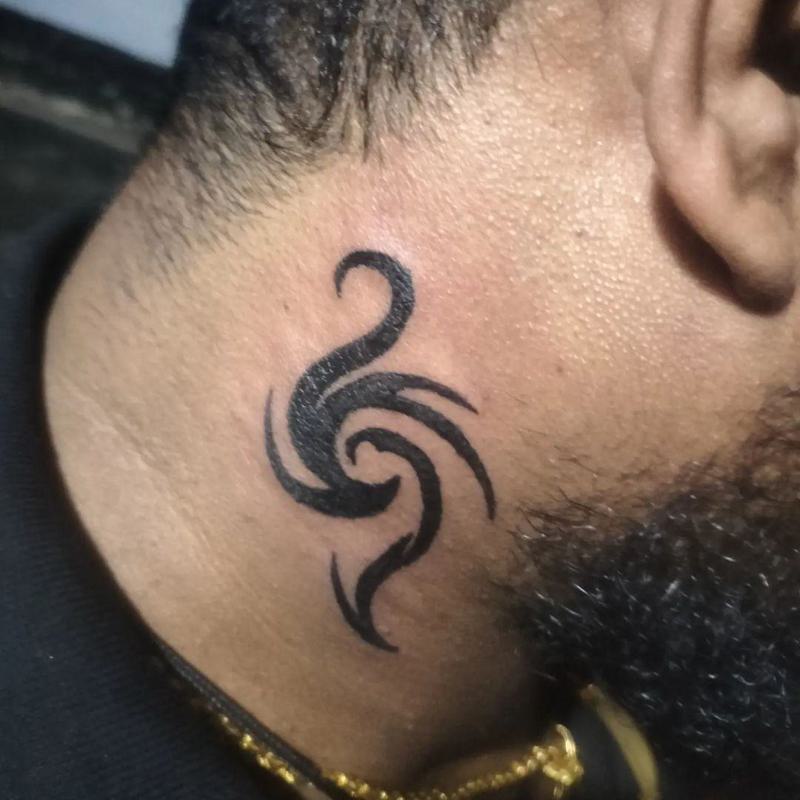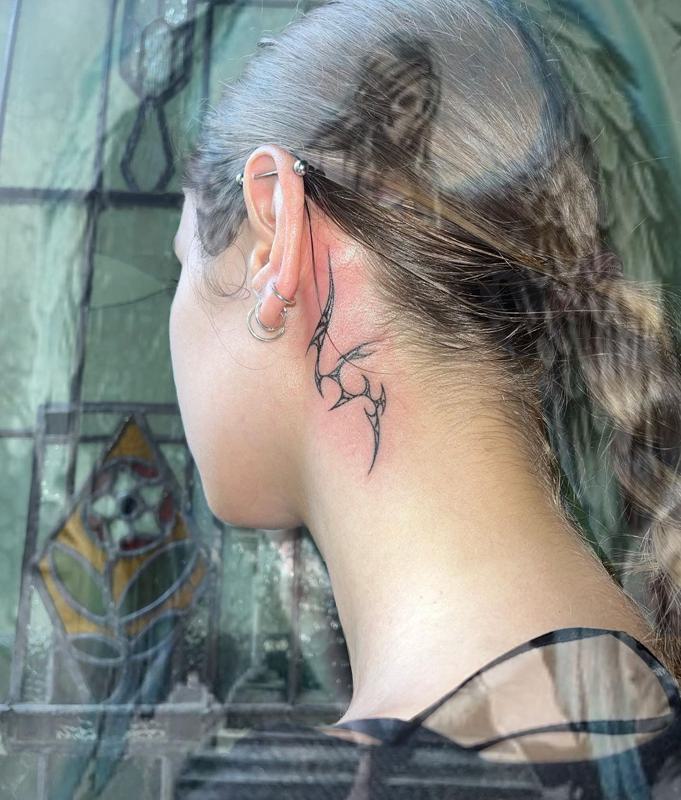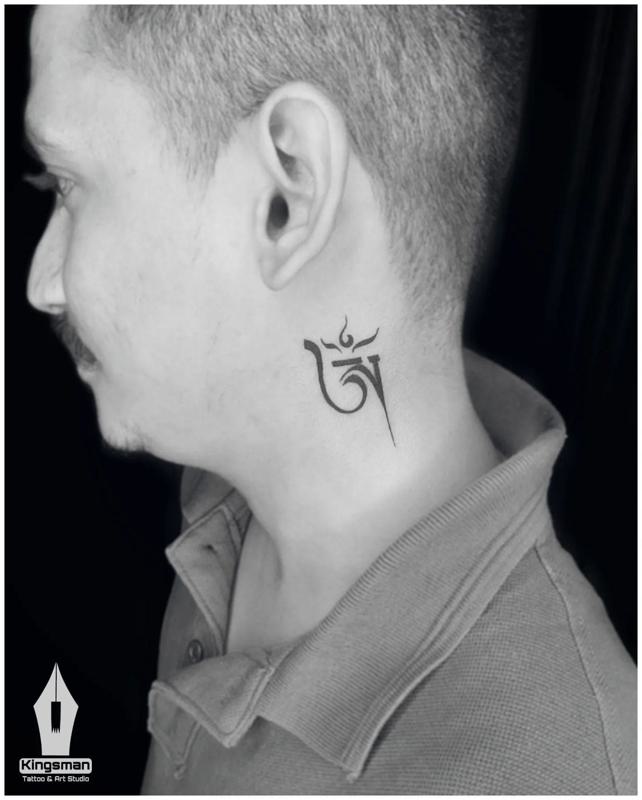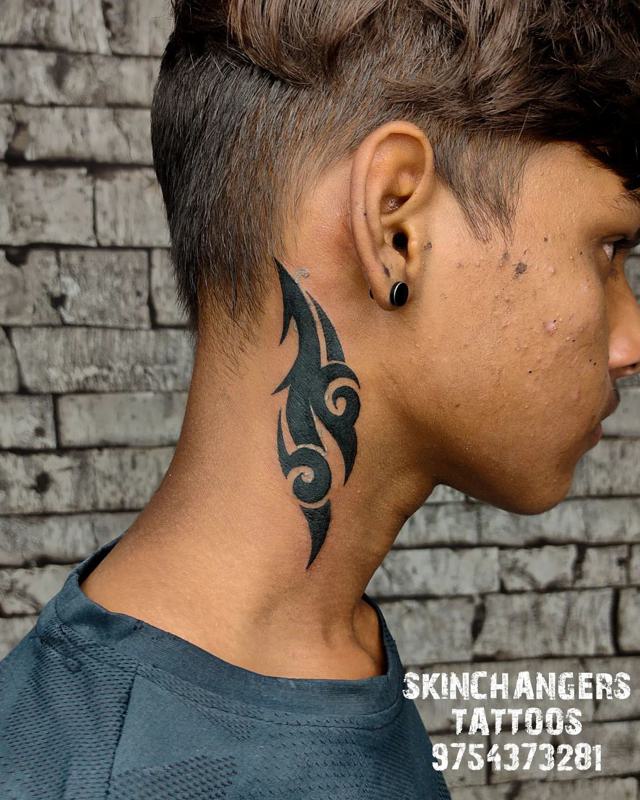 Cute Small Side Neck Tattoo
Sometimes when you don't want much attention, a cute small side tattoo will be your best fit. You can use subtle art like a word, letter, roman numerals, or a symbol that carries a deep meaning. Getting such a tattoo is much painless than the other side neck tattoos. Also, expect them to be the cheapest amongst all the other designs.
These designs suit both males and females. You'll also have much freedom to customize the designs and make them stand out. Making them colorful isn't a bad idea but deep black ink makes the tattoos unique and beautiful.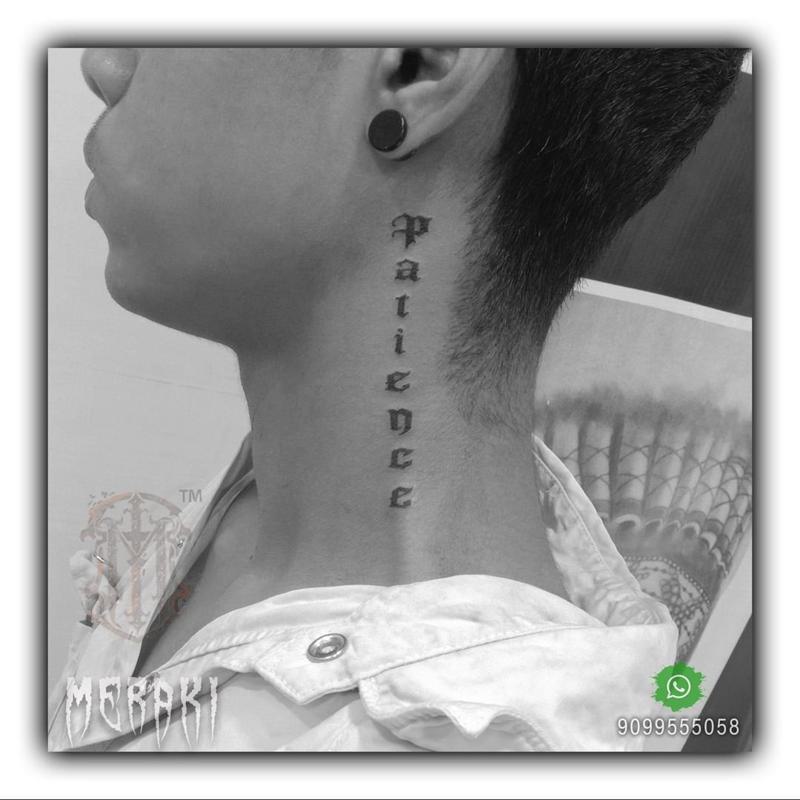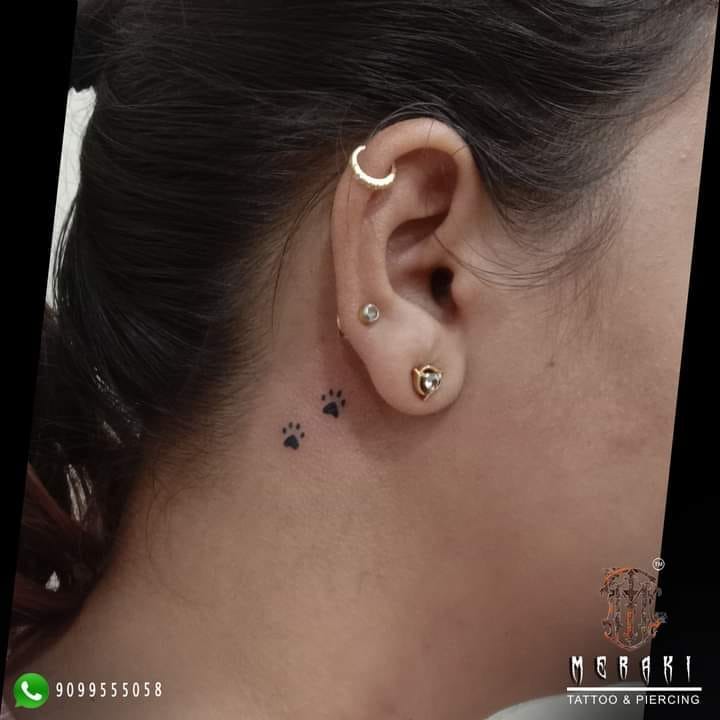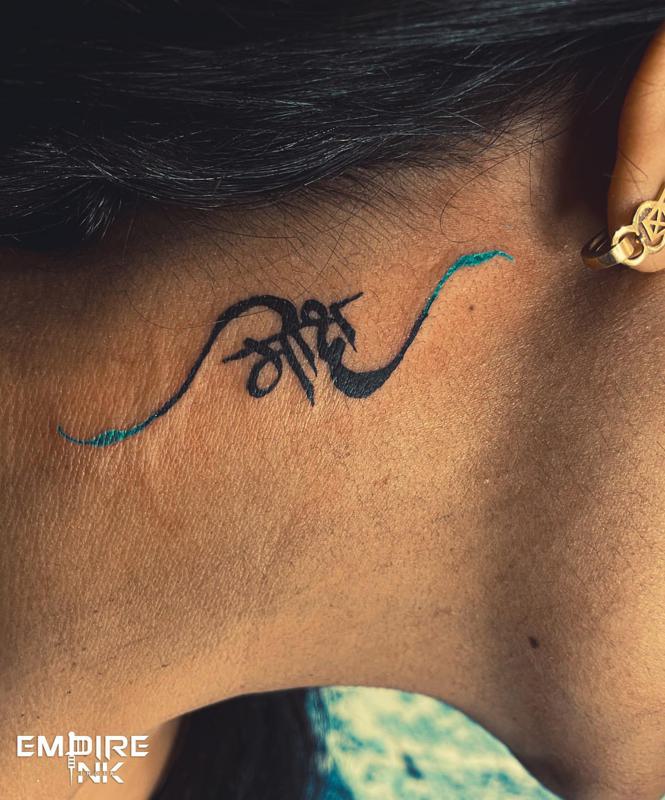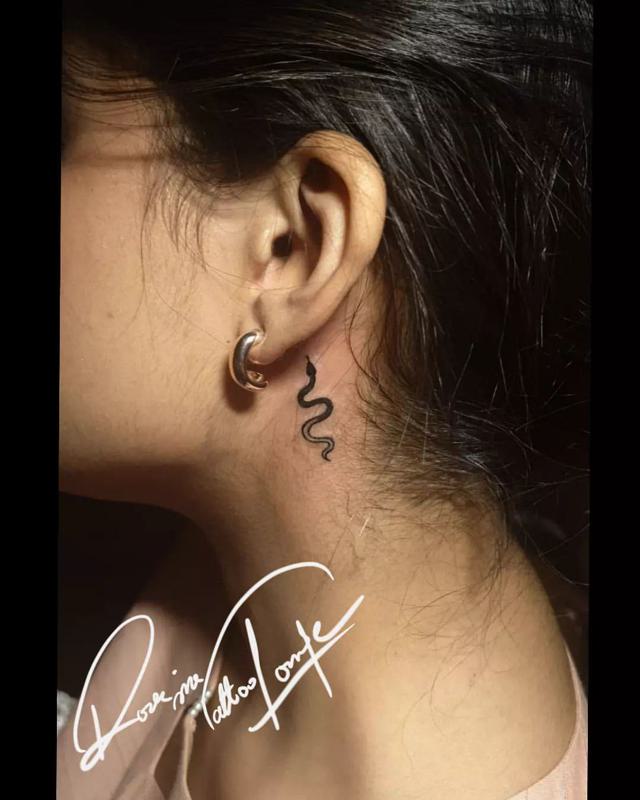 Cute Side Neck Tattoos for Females
Most women use side neck tattoos to remind them of memory or feelings. Others use the art as a sign that they are open to meeting and interacting with new people. Depending on the design, a cute side neck tattoo on a lady can also show she loves to risk. You can choose an ornament, a flower, small leaves, names, or Roman numerals.
It's the best tattoo especially if it's your first time inking your body. Getting a cute side neck tattoo is a bit painless and cheaper. Remember, getting this tattoo isn't a monotone message but you'll have the freedom to show it off or hide it.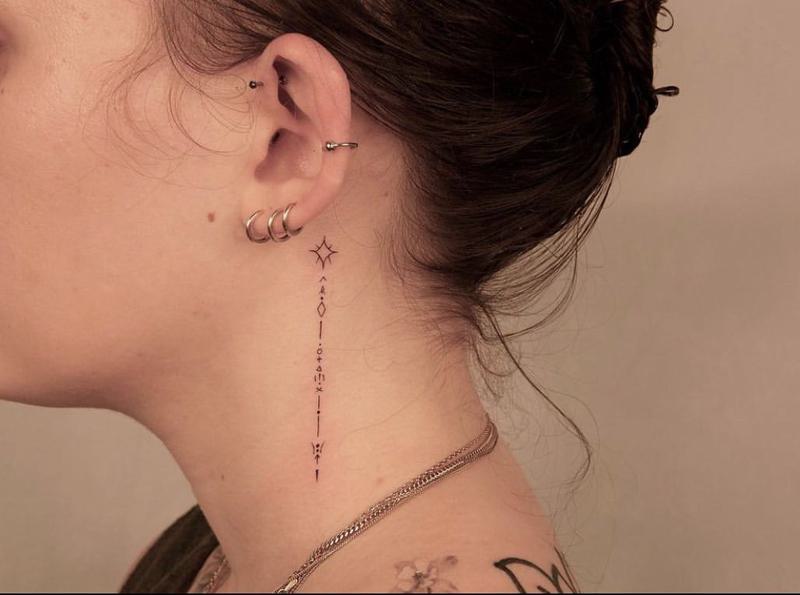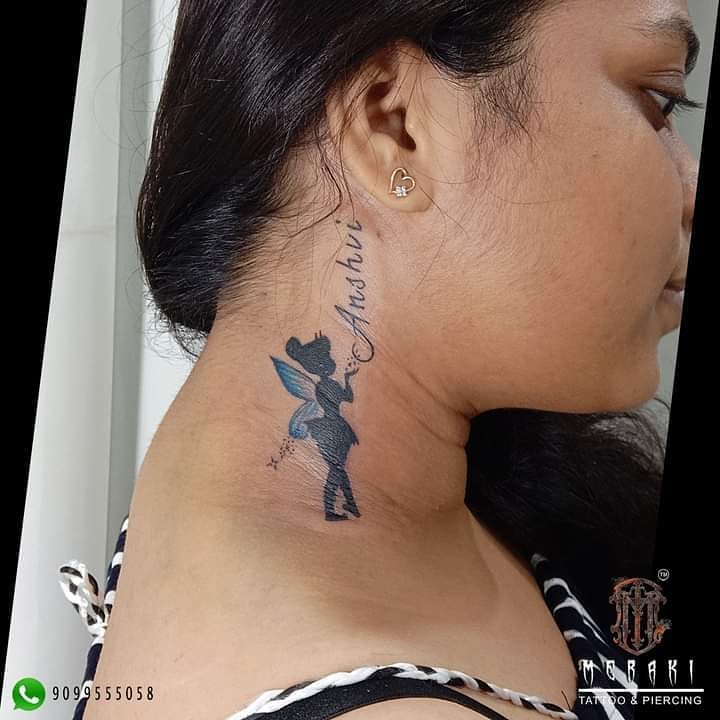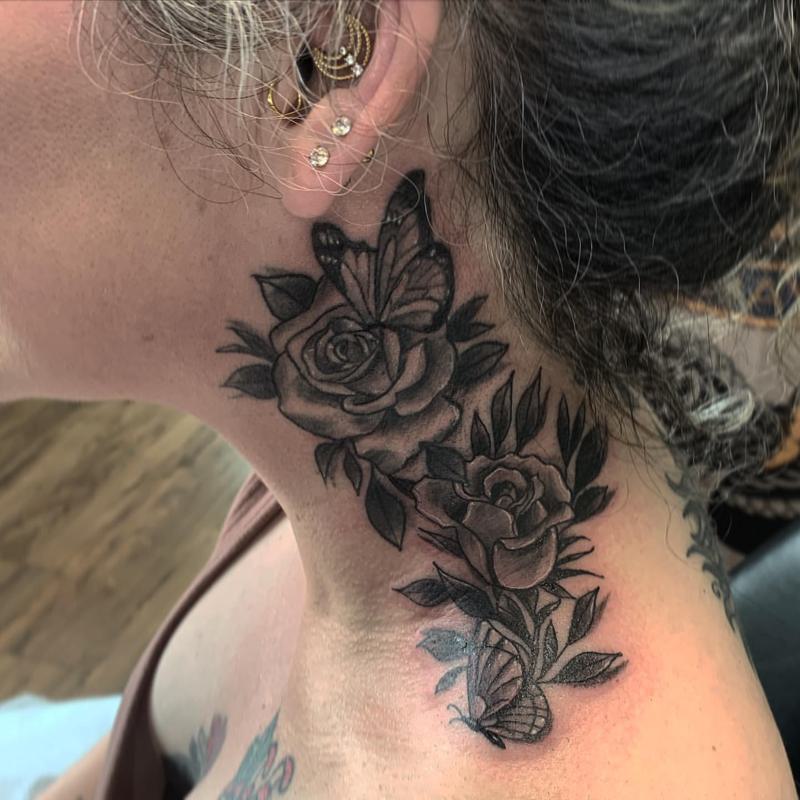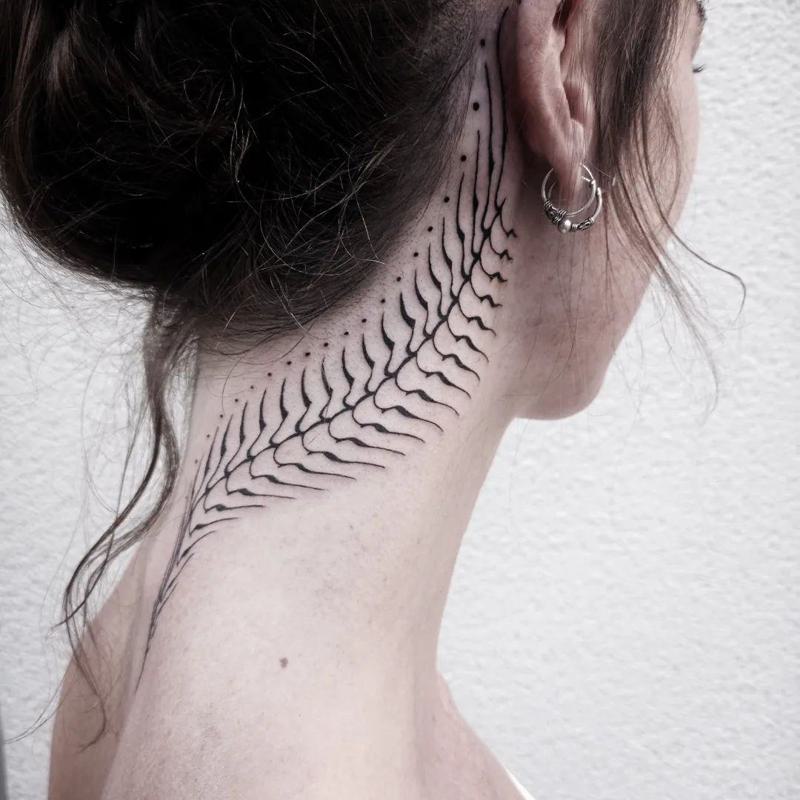 Gangster Side Neck Tattoos for Guys
If you'd love to display your high levels of toughness, this art should be your best pick. Though it mostly looks great on men, females can also have it. You can choose the tattoo to be large and loud, or small and simple. Regardless of the design, expect this design to be around many heads in the streets.
Go for simple skull, musical notes, or crossbones designs when you want something small and attractive. But if you want more detailed art, choose the face of a gangster from any famous movie.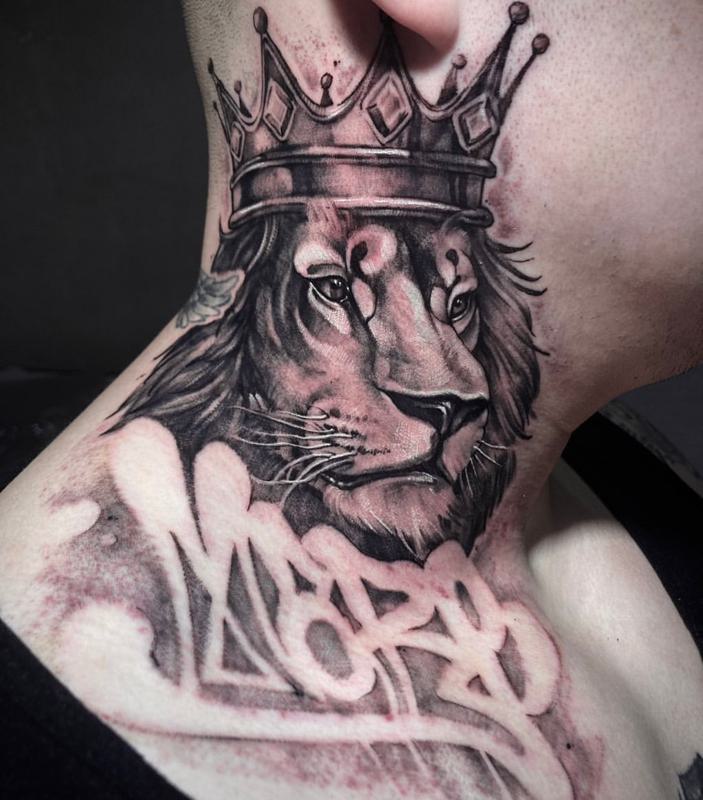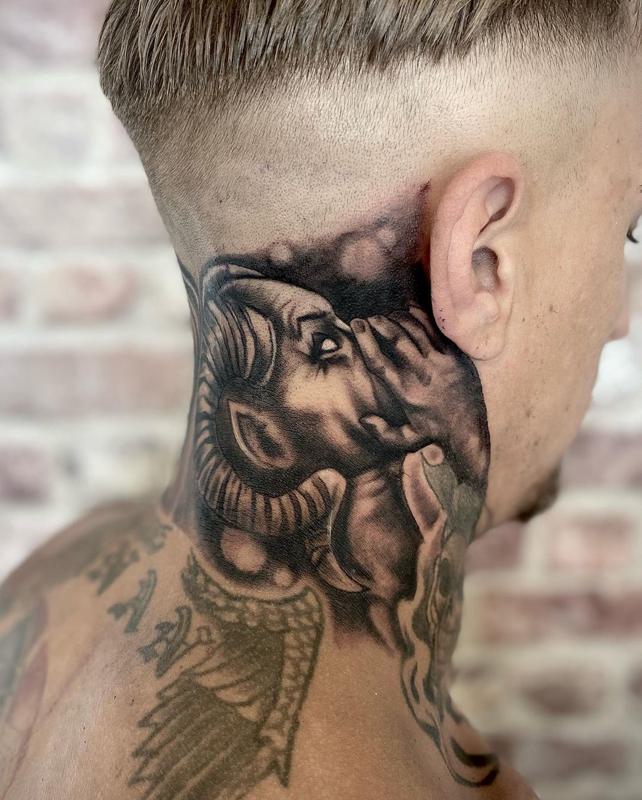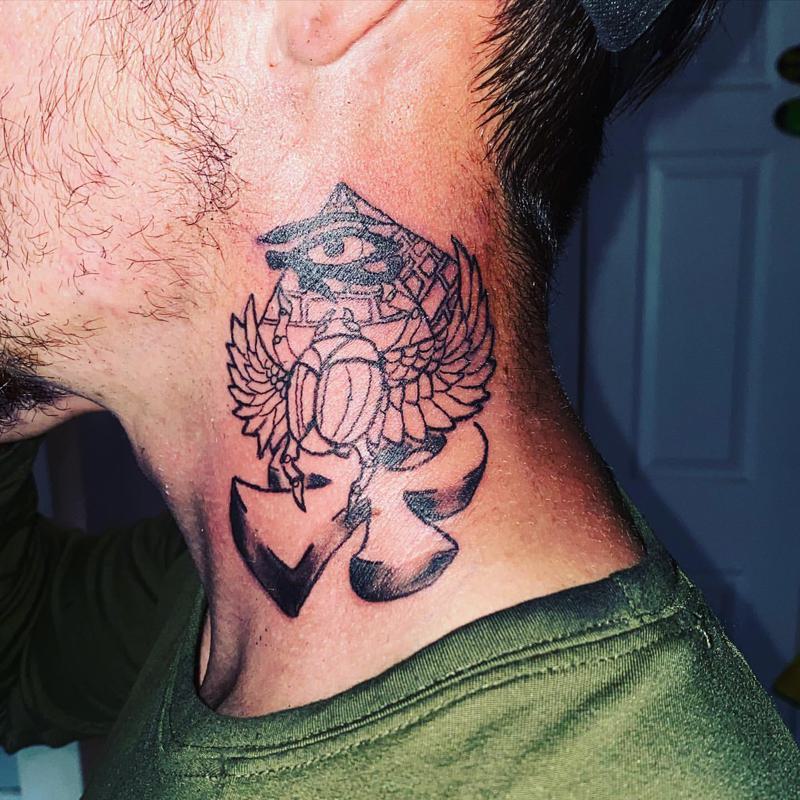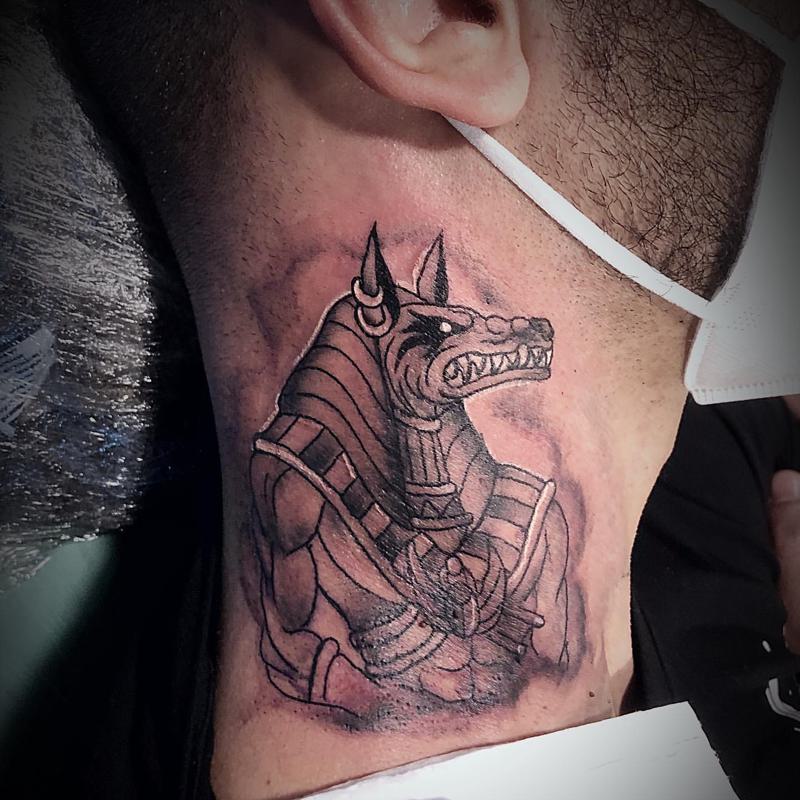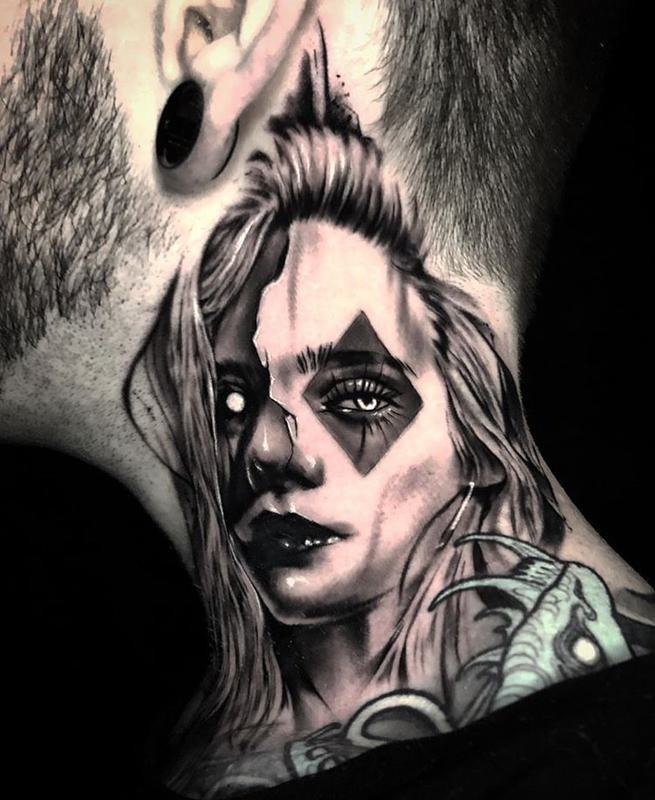 Meaningful Side Neck Tattoos for Guys
These designs on men carry a deep message about their past and present life. Such designs can look great in small or more subtle art but will look more ideal as your first neck tattoo. As a man, you can use them to remind you of masculine strength, skills, or a memory.
You can choose to have a symbol, crown, lion, or an eagle. Also, you can choose numbers, letters, or flowers. But it should be an art that carries a deep message about you or your life events. Such art will communicate the message, especially when in deep black ink.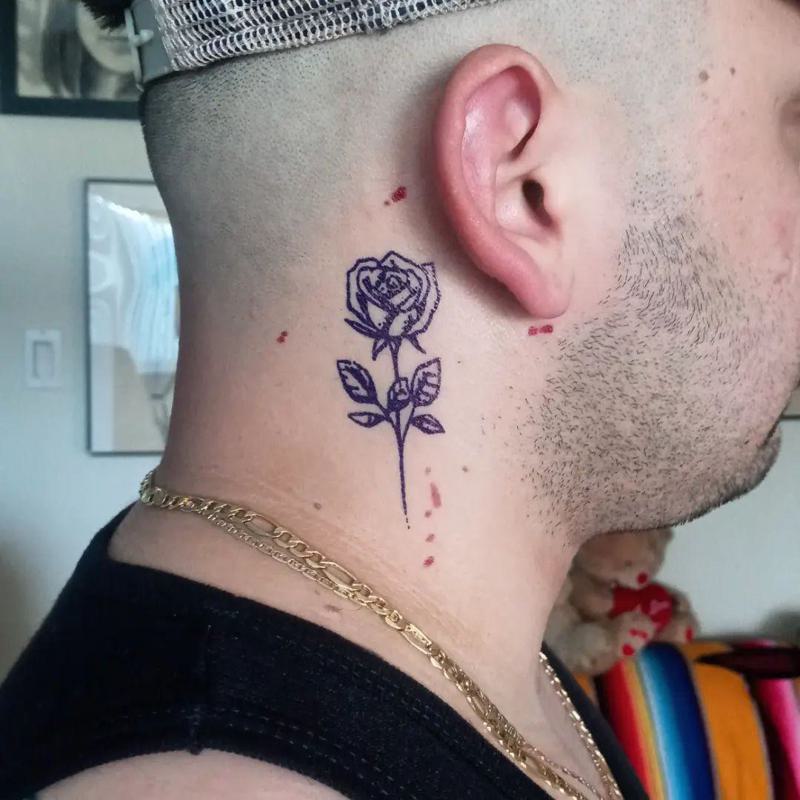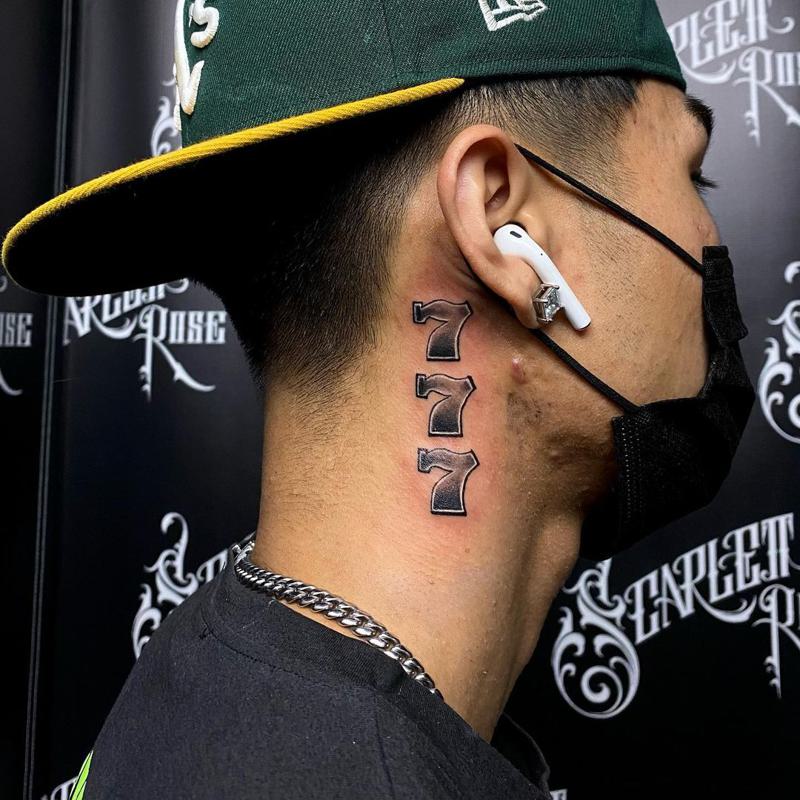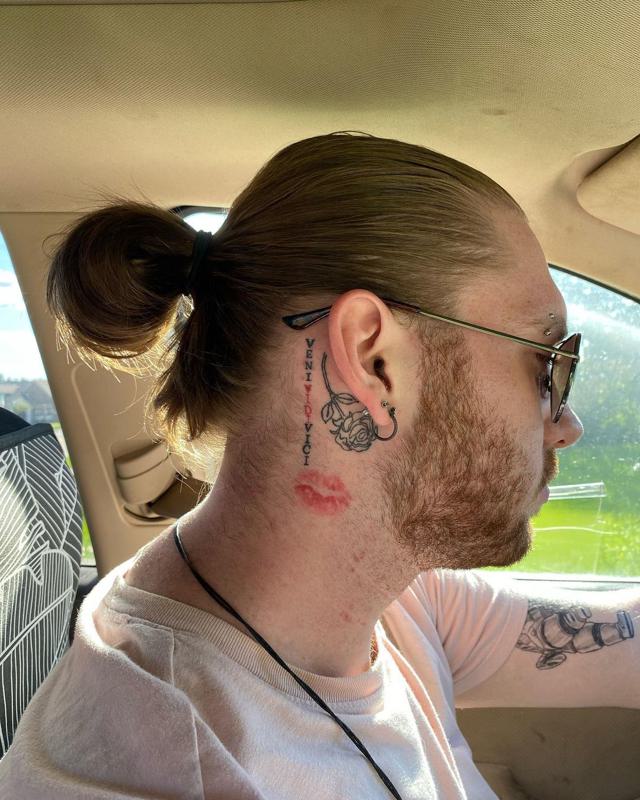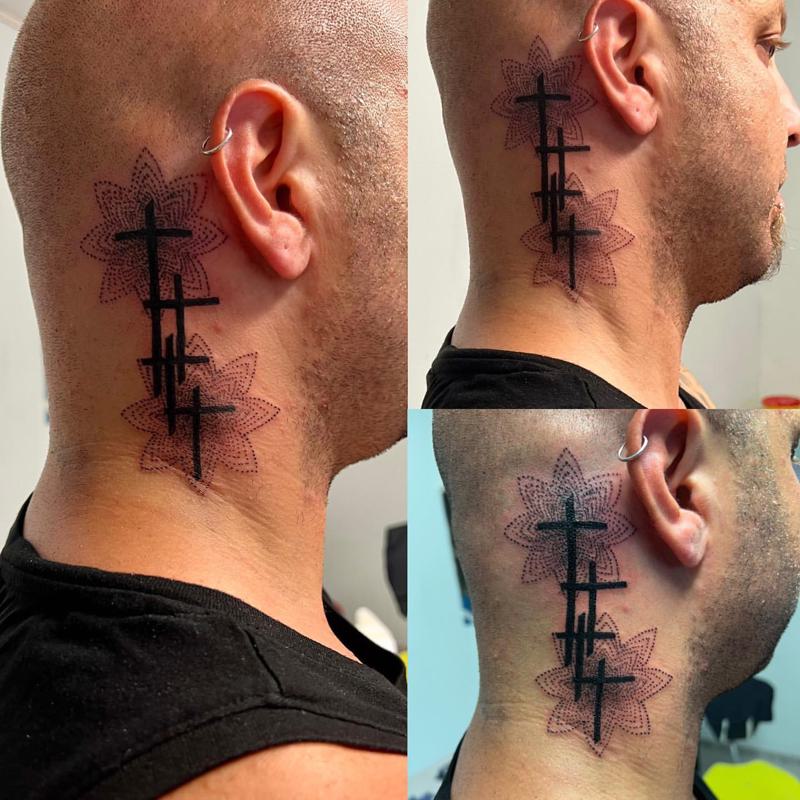 Classy Men's Side Neck Small Tattoos
Today, classy side neck tattoos look trendy on men who love to be unique. Such an art appears lovely when you have a neck placement because it speaks out a bold message. You can have the design using a mix of colors or deep blank ink.
Even with its small size, this design will earn you much respect because of its beauty and meaning. Remember, the message behind it varies with the art you place on your neck. For example, you can ink a small eagle on your neck using black to show you have the bird's strength and wisdom.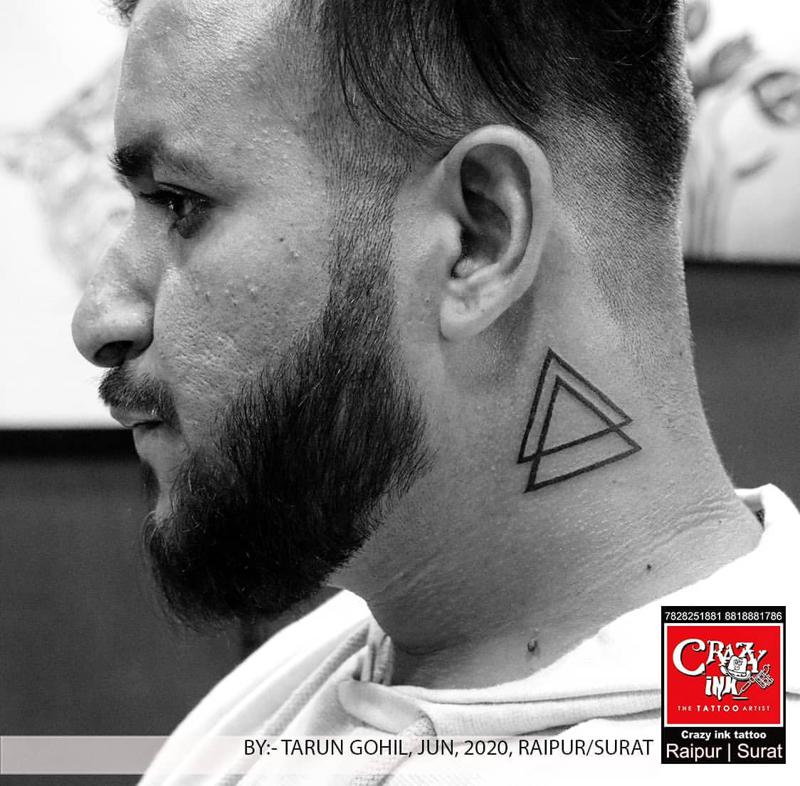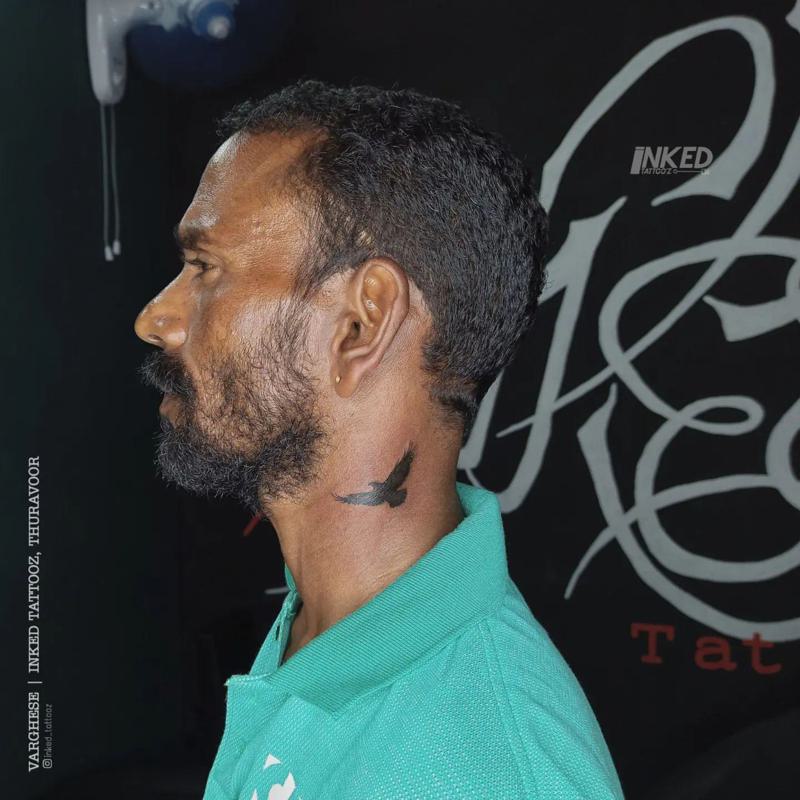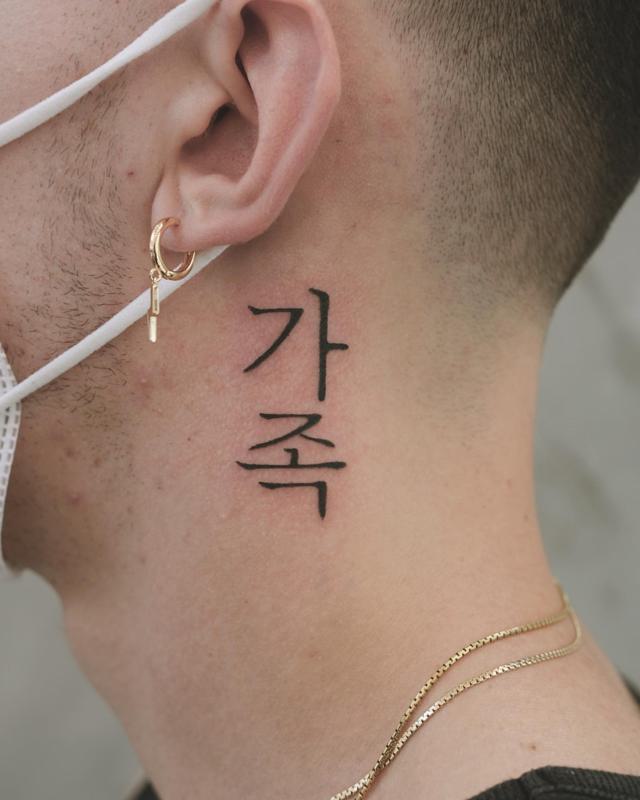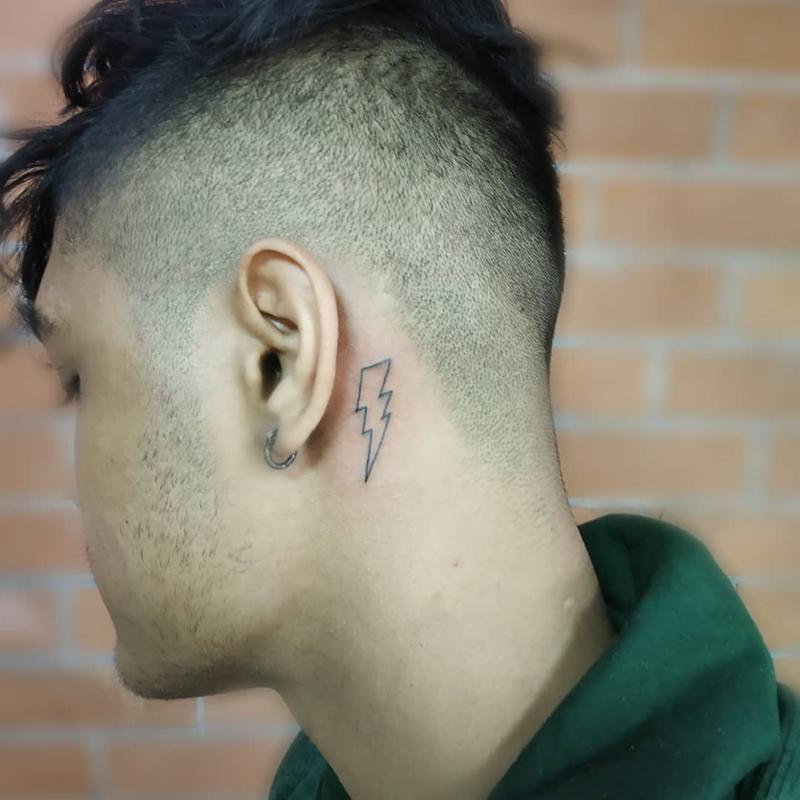 Rose Side Neck Tattoo
Who would hate the beauty of enduring ink art on their side necks? The rose flower side neck tattoo will make you draw much attention because of the unique beauty it gives your neck. Whether it's large or small, a rose flower depicts the love you have, faith, and how you care about friends.
Make the art to be red if you want it to look more feminine. Please keep it in simple dark ink when you want the tattoo to be more masculine. It's one of the favorite arts that most tattoo artists love to do because of its beauty and how society loves it.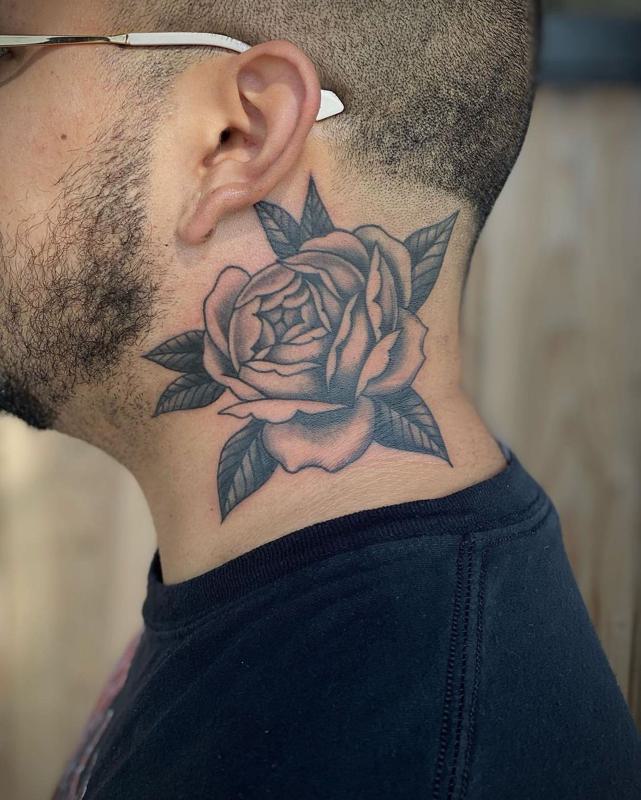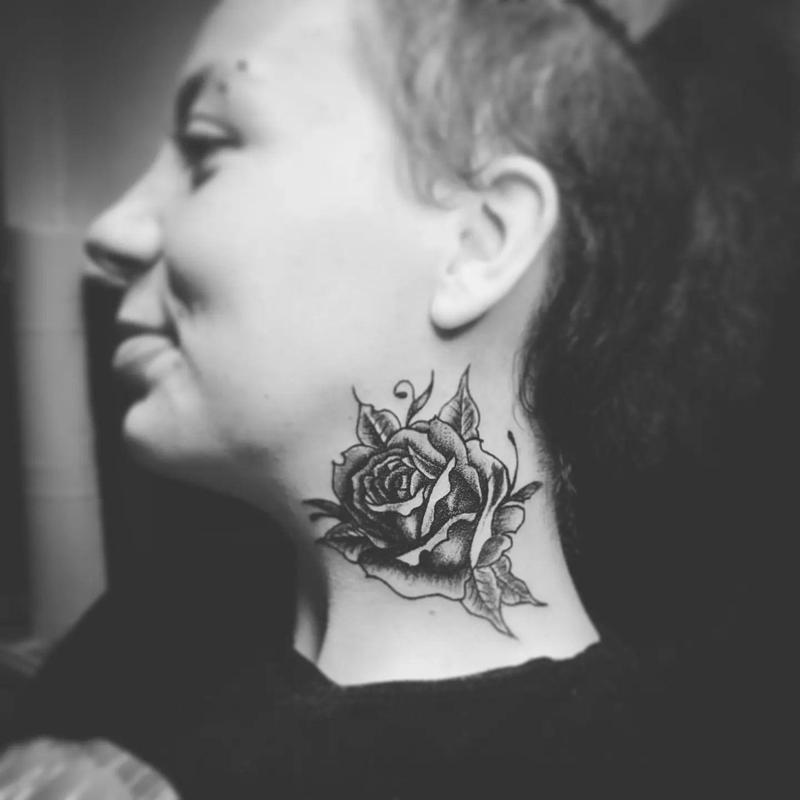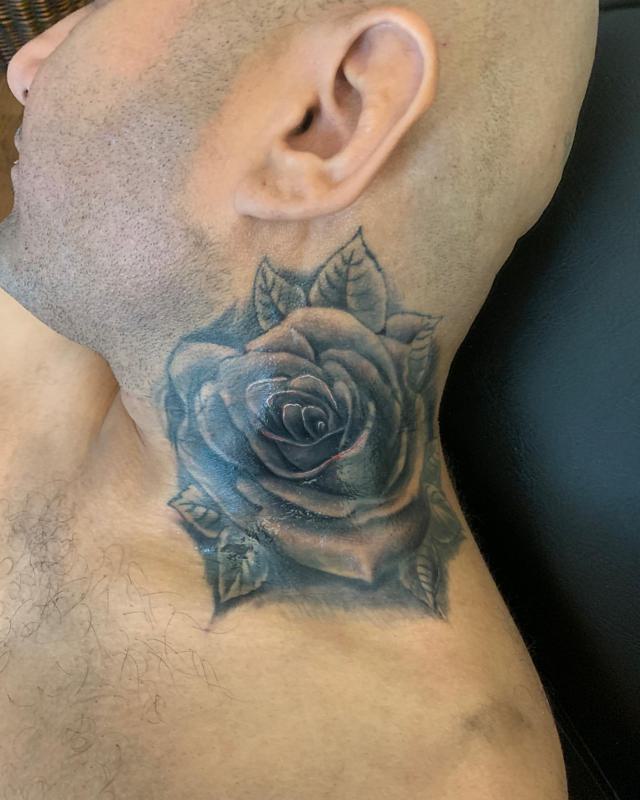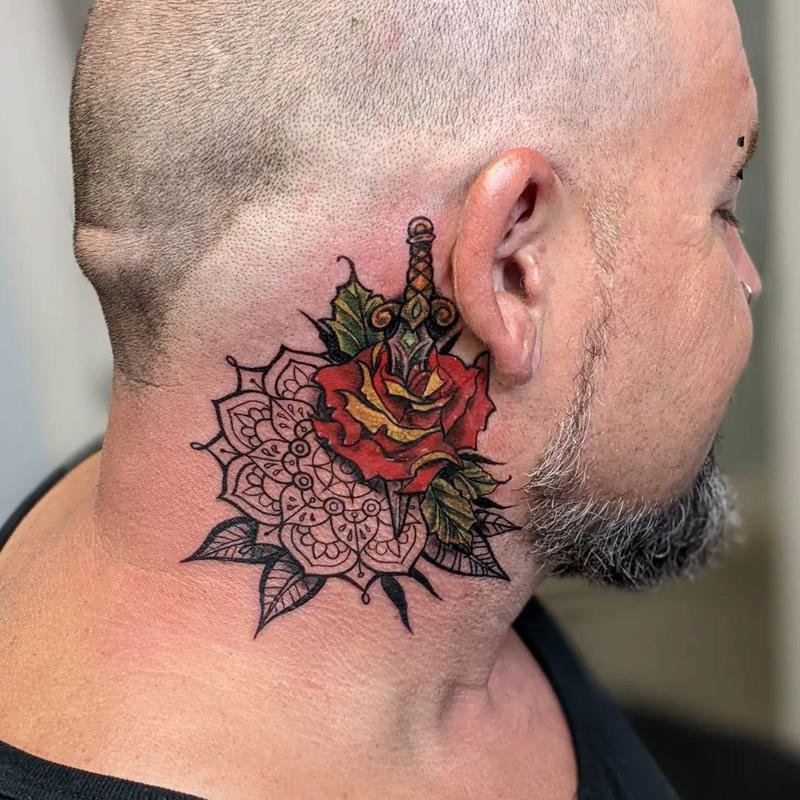 Also Read: Best Japanese Neck Tattoo Designs & Meanings
Bird Side Neck Tattoo
You'll love this side-neck tattoo because it's a versatile design. The design's meaning will depend on the bird you choose, the number of birds, and the culture. Getting a bird tattoo on your neck can show freedom, peace, love, joy, and strength. For example, when you get the eagle tattoo on your side neck, it means you value the bird's wisdom and focus.
Also, the design can be large and loud, or small and cute. Go for the small size when you don't want much attention because you can show it off or cover it. This art will appear great when you use deep black ink to place it on your side neck.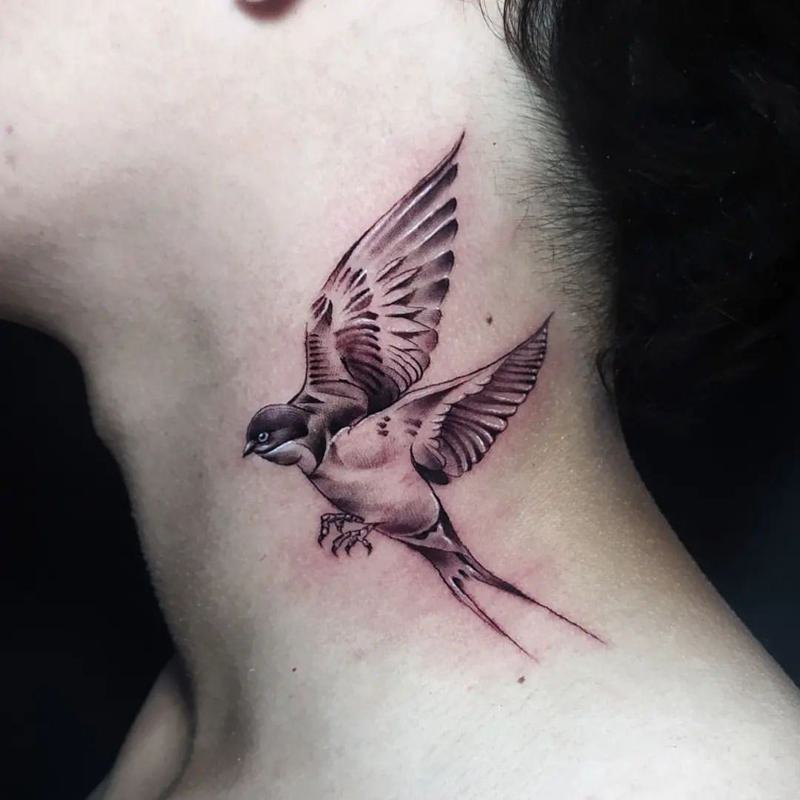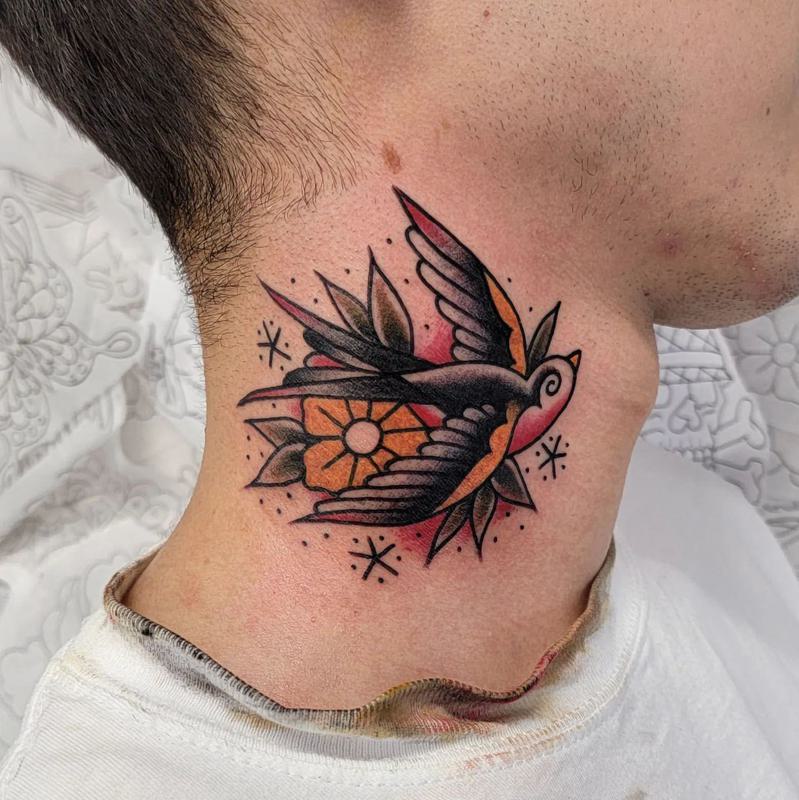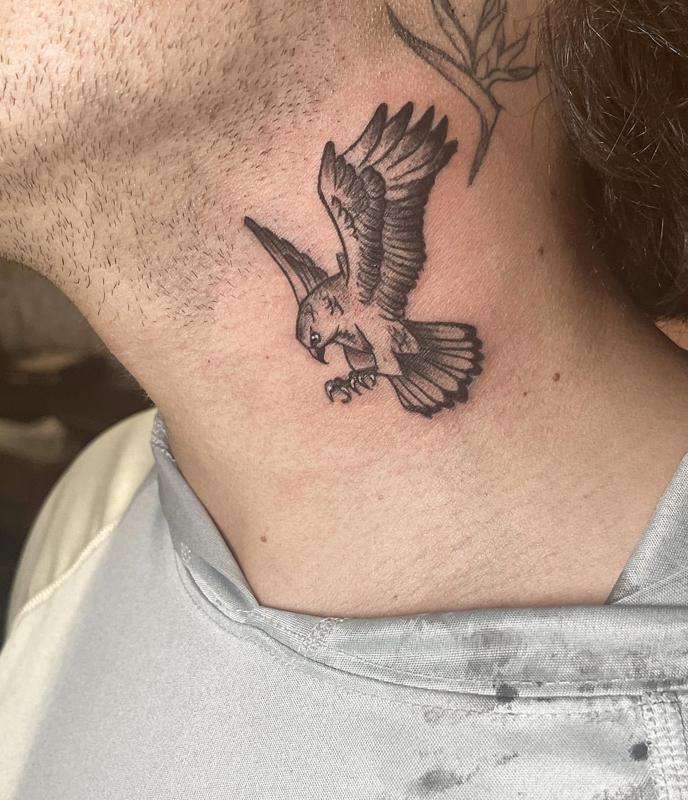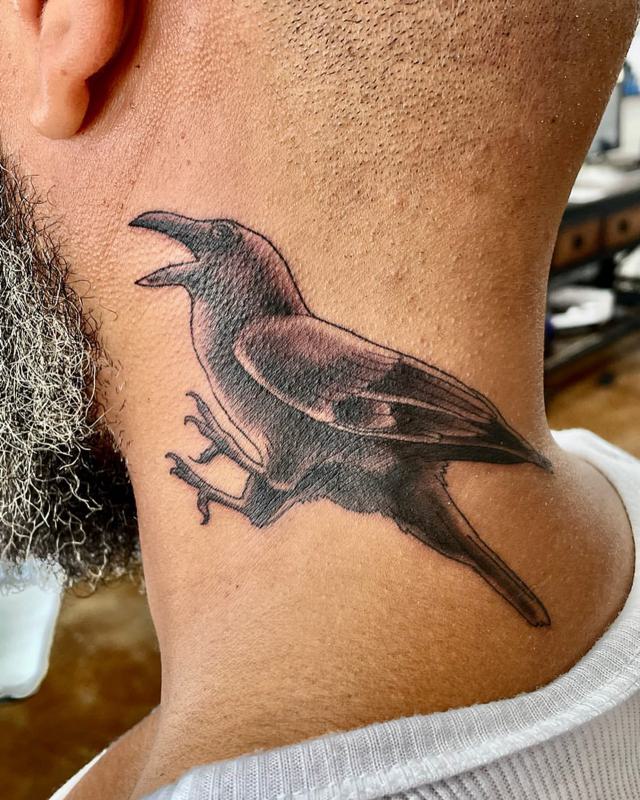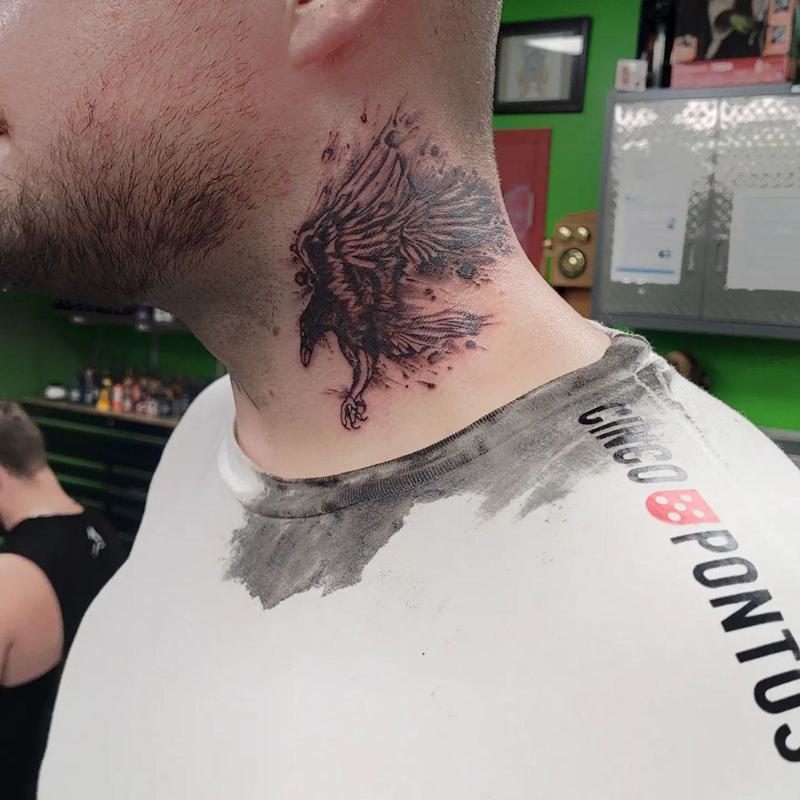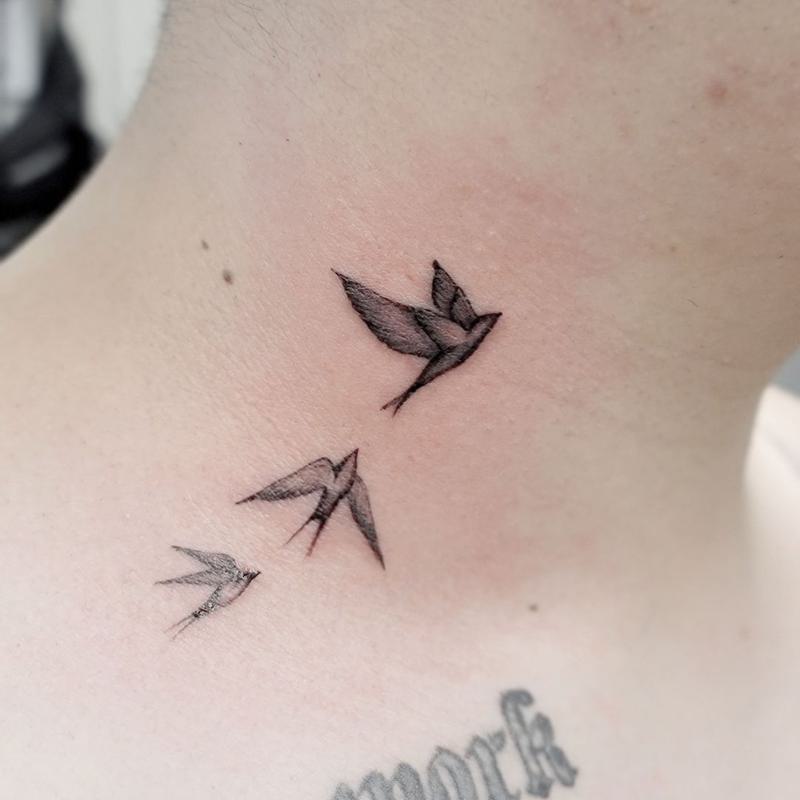 Angel Number Side Neck Tattoo
Various angel numbers have different meanings when you place them on your neck. Before you choose a number or numbers to ink on your neck, ensure you know the meaning. Having a number tattoo on your side neck will draw much attention and people may ask you to explain the meaning to them.
Angel numbers help you communicate with your angels. Some represent a new beginning, your dreams, or it can be your lucky number. Get the tattoo using your favorite color to give you much confidence especially if the number is all about good luck.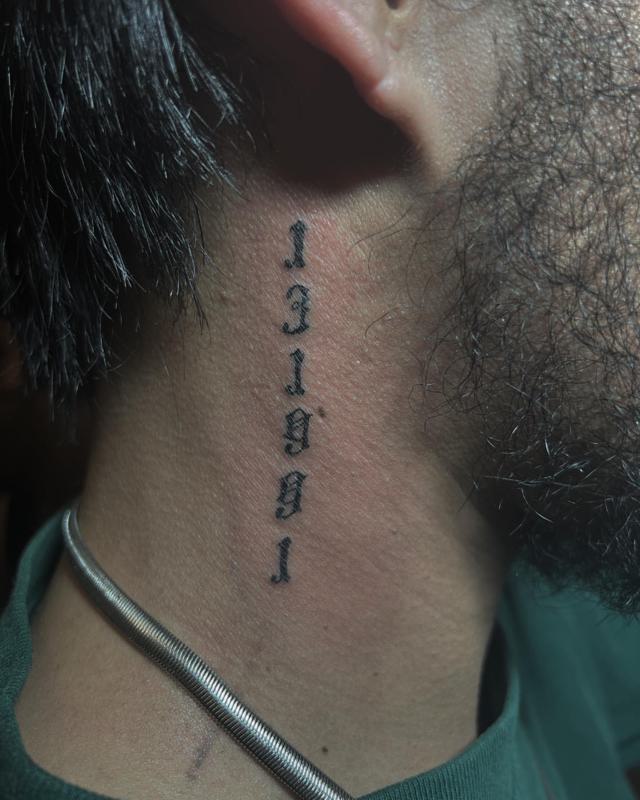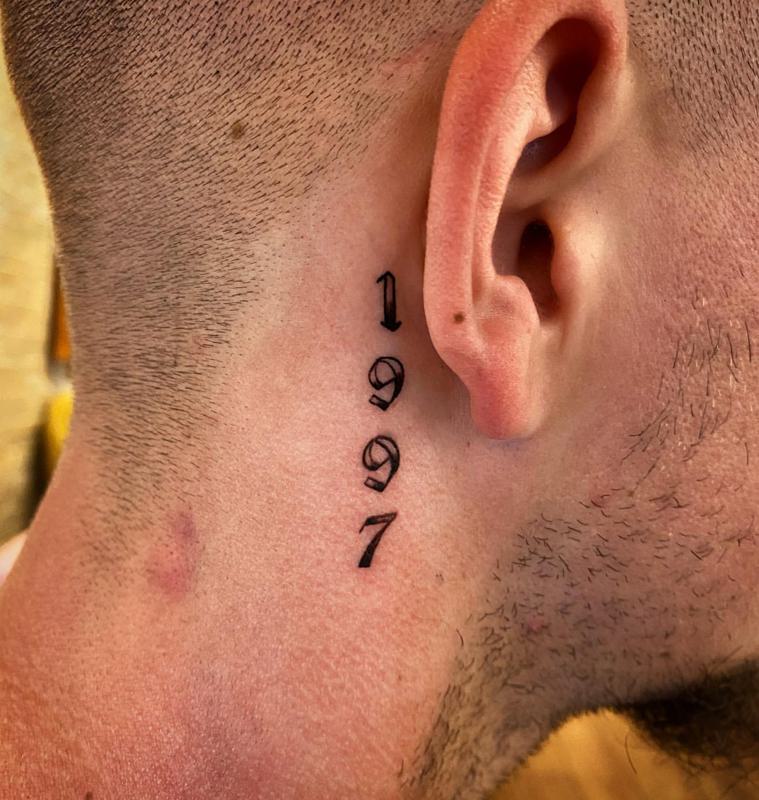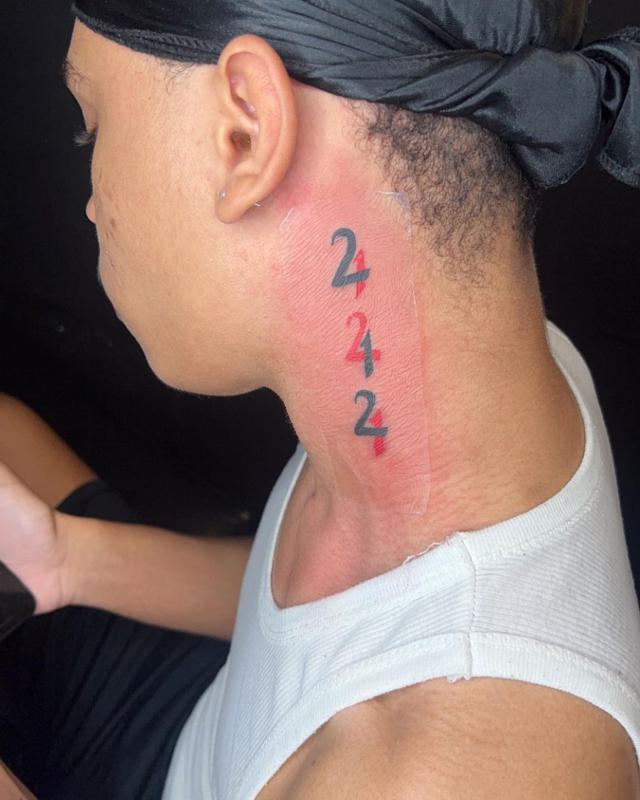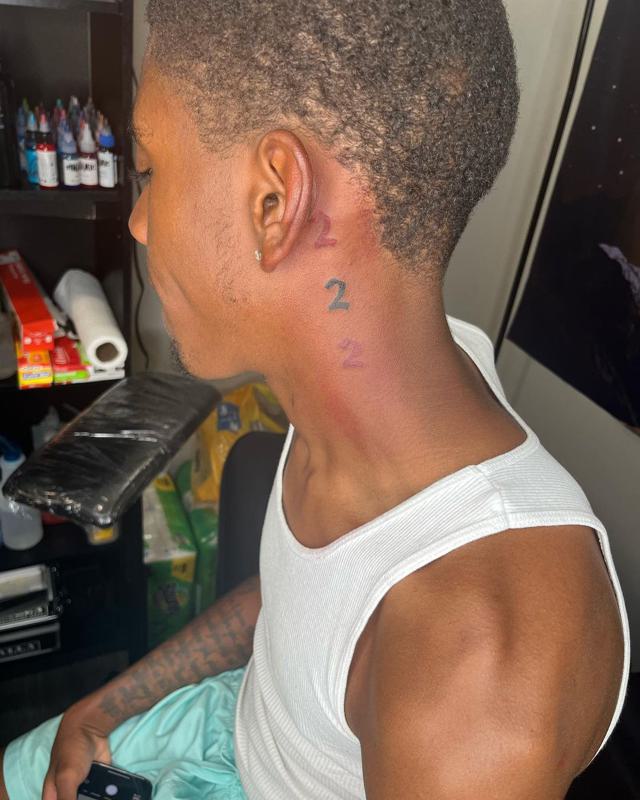 Insect Side Neck Tattoo
Are you a lover of insects and their abilities? Then this tattoo will look great on your neck. Most designers relate insects to amazing human qualities. Insects have different meanings but the general one shows rebirth and personal change.
For example, a bee tattoo on your side neck is a sign of diligence. Butterflies and dragonflies carry a sense of beauty on your neck. A beetle shows you are strong and divine like the insect. The strong message will come if you ink the tattoo in a black ink but for insects like bees and butterflies, make them colored.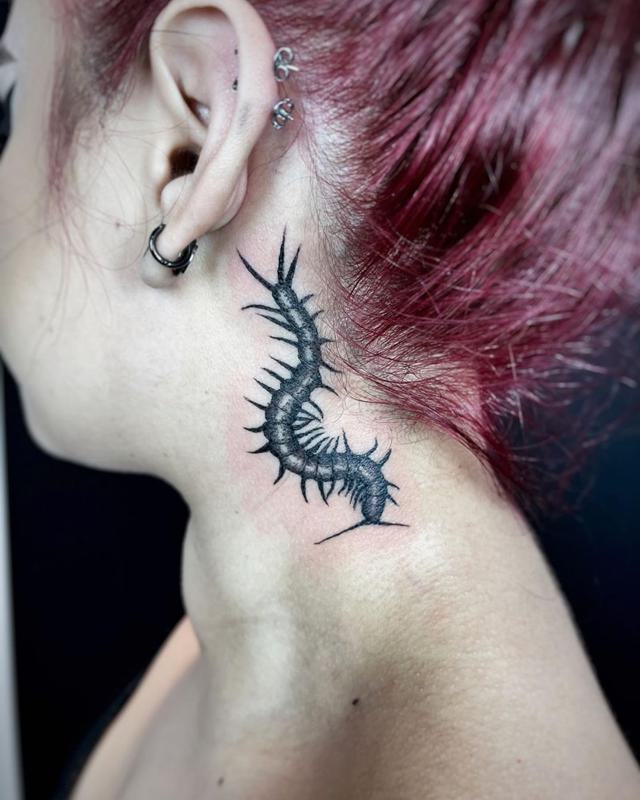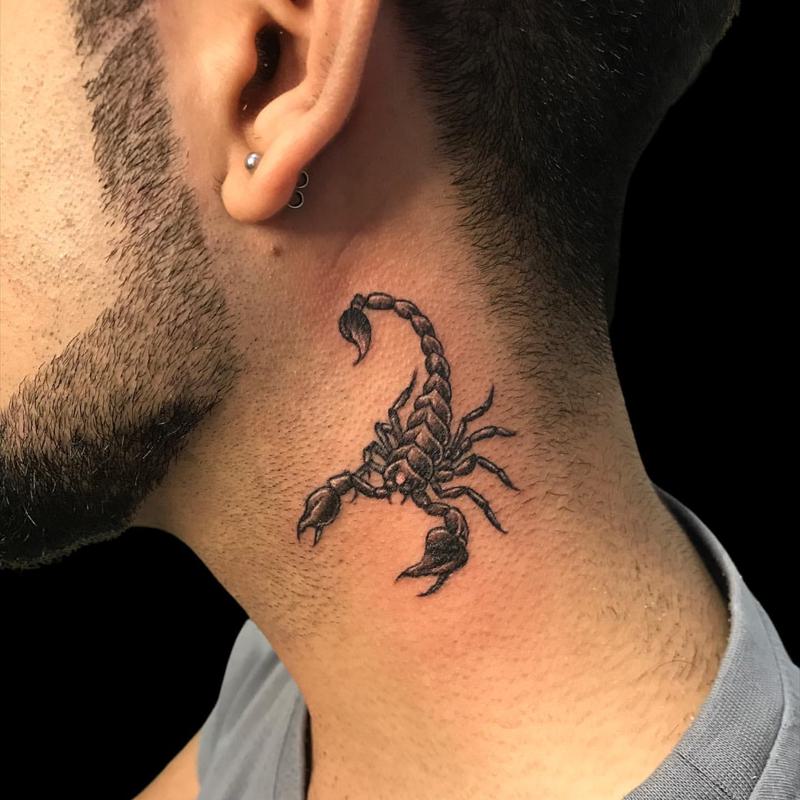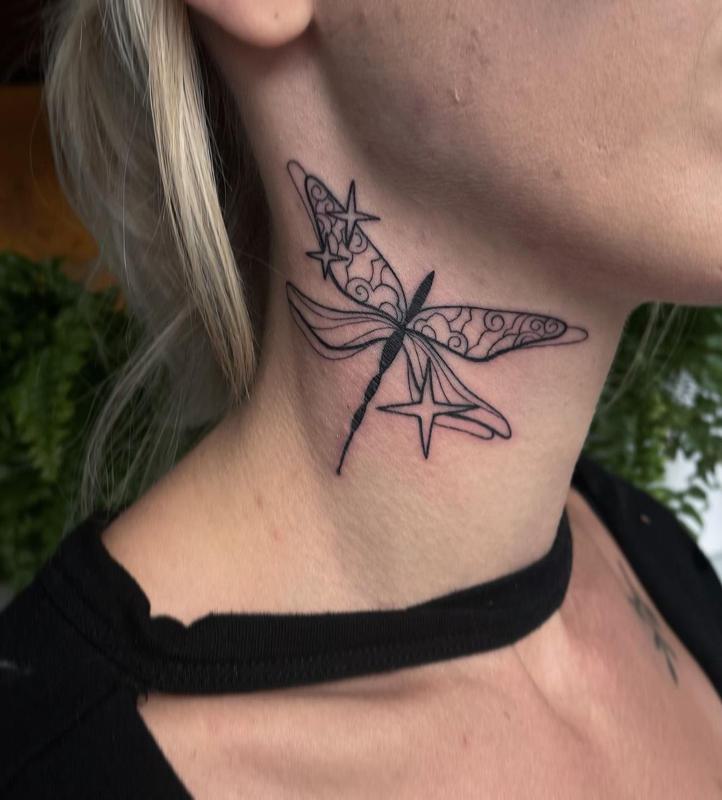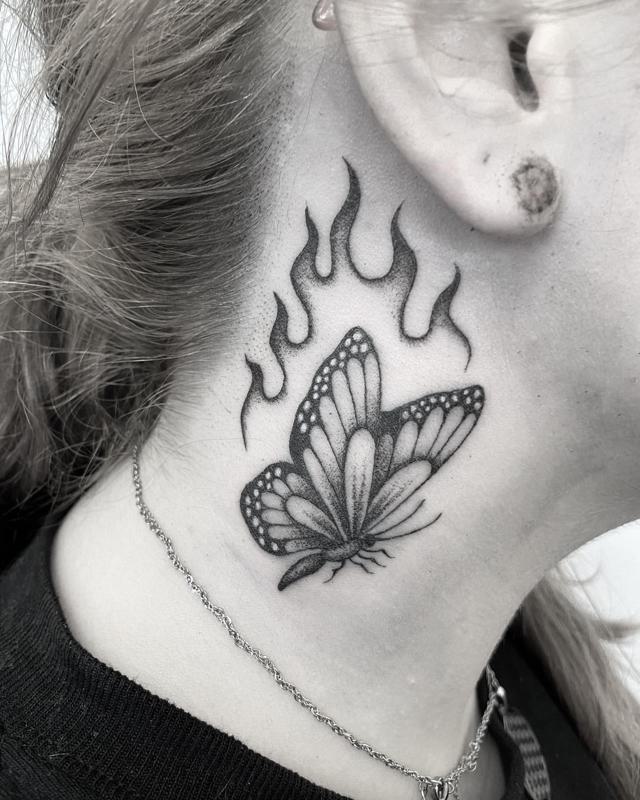 FAQs
How painful are the Side Neck Tattoos?
Getting a side neck tattoo, especially if it's your first time, can be painful depending on the size and art. It's because your neck has many nerves and less padding so you'll feel the needle's pain more than when you ink them on other body parts.
Is it dangerous to have a side-neck tattoo?
Side neck tattoos can be more dangerous if you have allergic reactions. Also, as you expose the tattoo to the sun, the ink can react to the sun and bring some skin sensitivity problems.
Are side neck tattoos trashy?
Neck tattoos will mostly look ugly when your artist does a poor job. Remember, your neck's kin always stretches and it can be tough for your artist to make the best art. So, go for someone who has much experience in what they do.